CONCORD — The question of who will become the state's new poet laureate remains unresolved, as Gov. Chris Sununu and the Poetry Society of New Hampshire are still at odds over the nomination.
Sununu surprised the Poetry Society earlier this year when he nominated poet Daniel Thomas Moran of Webster to the honorary position. Moran, nominated by a Seacoast-area retiree, had read one of his poems at Sununu's second inauguration in January.
Moran was not the society's nominee, nor was he on its short list. The Poetry Society's nomination and selection process, which has been used to name poet laureates in the past, led to the recommendation of Jennifer Militello of Goffstown.
Both Moran and Militello have declined to comment on the process.
"We're trying to set up a meeting to meet with the board of the Poetry Society, we're working on a date there. I even offered to go to their next board meeting," said Sununu in a recent interview. "Everything's on the table."
Sununu referred to Moran, born in New York City in 1957, as a "young, engaging guy who really has done a lot. I'm not a poetry expert, but I'm a big fan and think he would do the state an immense service being the poet laureate."
The Poetry Society is standing behind its first choice, Militello. Poetry Society President Don Kimball describes her as an accomplished poet with a national reputation.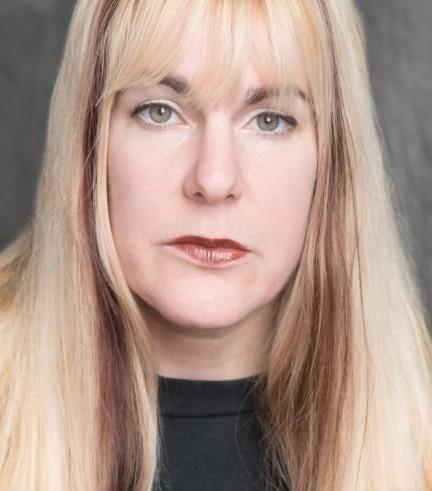 "A noted educator, she has an impressive publication history, is founder of the New Hampshire Poetry Festival, now in its fourth year, and is highly respected by the New Hampshire poetry community," according to her nomination.
Kimball says efforts to meet with the governor have so far been unsuccessful.
"There was a meeting scheduled for the governor and the Selection Committee at the end of March, but the governor's office had a conflict and we've been trying to reschedule with them," he said.
"We understand they are very busy but the Selection Committee still hopes to meet with them soon. We do urge the governor to nominate Ms. Militello, whose name emerged after a rigorous and time-honored selection process."
Poetry Society members have flooded the executive council with emails and letters in support of their choice, while Moran has his supporters as well. One showed up at the last council meeting with a sign on her back that read "I'm an N.H. Dan Moran Poetry Fan."
"I don't know the governor's reasons for choosing his candidate over the committee's recommended poet (or the three other finalists)," writes New Hampshire author Rebecca Rule, in a letter to her councilor, Ted Gatsas.
"I do know that to ignore this recommendation sends a message to the arts community that our hard work and expertise are not valued. The title Poet Laureate will be tarnished because the process was circumvented. The Poet Laureate program will be undercut and diminished."
If Moran is nominated, it won't be due to any shared political philosophy with the governor, as the poet's twitter feed is well-populated with anti-Trump tweets like these @DanielThosMoran:
"The important question is how many Americans have become fat or alcoholic, or clinically insane because @realDonaldTrump became President?
Trump is loved by his supporters for being a tough guy. He is no tough guy. He is a thin-skinned wimp who whines like a 14-year-old girl."
Moran's nomination may be more a matter of social, rather than political, connections. He and the governor's wife Valerie both serve on the board of the New Hampshire Humanities Council.
Militello has some Democratic-leaning political content on her Twitter feed as well, with a handful of posts or retweets like this one around the 2016 election.
@JenifrMilitello: My Twitter feed feels like a big, happy #DNC family right now. I love it! #ImWithHer.