CONCORD — Gov. Chris Sununu called "racist and offensive" the comments of a Republican lawmaker who said slavery was an economic argument and wasn't about race.
Sununu said the New Hampshire Legislature would function better if three-term Rep. Werner Horn, R-Franklin, were no longer a member of the 400-member House.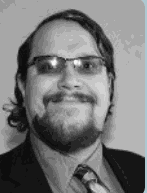 "Representative Horn's comments were racist and offensive, and the New Hampshire Legislature would be better off without him," Sununu said in a statement to the Union Leader.
Sununu, a two-term Newfields Republican, was reacting to comments Horn had made in the Union Leader's Granite Status political column on Thursday in which Horn defended his view that slave owners were not racists.
"Slavery later on in the American South was not about the color of the skin of the slaves but their value as workers on the plantations," Horn wrote.
"The U.S. had abolitionists since the start, people who felt slavery wasn't moral but they weren't enslaving black people because they were black. They were bringing in these folks because they were available."
"What they were looking at was whether they were fit enough to do the demanding work that needed to be done. It was an economic reality."
The commentary had begun in response to an online post by former Republican State Senate nominee Dan Hynes, who had defended President Trump for controversial tweets he had leveled upon four freshmen congressional women calling upon them to return to the "country they came from" even though three were born in the U.S. and the fourth was a Somali refugee granted asylum and U.S. citizenship.
Hynes said the Thursday Union Leader report was completely accurate but that he had received so much response to his online posts he wanted to make clear his position.
"My statement where it seemed I agreed with the post that slavery wasn't racist was sarcastic. I fully believe slavery in America was racist, which I thought was obvious through the rest of my comments on that post. I want to apologize to anyone who thought I believed slavery was not racist. I have since removed the post from my Facebook as I do not want people to reference it as a support for either slavery or racism," Hynes said.
The comments attracted attention from multiple national media outlets.
On Thursday, Horn defended them in an interview with the liberal HuffPost.
The blog reported Horn clarifying that he believed "slavery's not OK."
"It's never OK to own another person. But to label the institution as racist is a false narrative," he told HuffPost, adding that intent mattered when making that determination.
Horn is a three-term House Republican now serving on the House Finance Committee after four years with the House Transportation Committee.
A University of New Hampshire graduate, Horn served in the U.S. Army from 1999-2002, according to his legislative biography.
Republican State Chairman Steve Stepanek also condemned Horn for the comments.
"Representative Horn is wrong and his comments are not based in our platform's belief in free people, free markets and free enterprise," Stepanek said in a statement.
"Slavery throughout its history in the United States was a racist, inhuman, and immoral practice."
During a telephone interview Friday night, Horn declined to comment further.
After Trump's tweets, Sununu said the talk in Washington had turned "toxic" and that the American people were "fed up with it."
Sununu declined to say whether Trump's tweets were racist. Horn said they were "rude" and "inaccurate" but not racist.
House Majority Leader Doug Ley, D-Jaffrey, and a professor of history at Franklin Pierce University, also rebuked Horn.
"Representative Werner Horn's comments (in Granite Status) were disgusting and have no place in our legislature, our state, or our country," Ley said in a statement.
"To claim that slavery was not about race, and that people were brought to this country as slaves because they were 'available' is wrong and blatantly racist. If he thinks slavery was about labor and not race, then why discriminate against free blacks prior to Civil War and why impose Jim Crow and racial violence after the Civil War?"
"Racism against Africans predated slavery. Once the slave trade made it economically viable, then slavery took root. To simply claim that Africans were available or suited to the work is to deny historical reality."