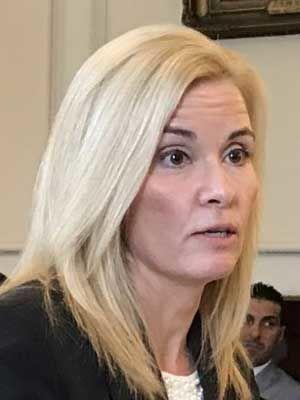 CONCORD — In a rare setback, Gov. Chris Sununu accepted the withdrawal Wednesday of Rockingham County Attorney Patricia Conway of Salem as his pick for a vacant superior court judgeship.
The move was a fait accompli since three of the five on the Executive Council — two Republicans and one Democrat — said they would oppose Conway, the first female elected Rockingham County prosecutor in 2014.
Sununu made the announcement at the opening of the council meeting before calling for a vote on more than a dozen other nominations, which sailed through.
After the meeting, Conway said in a statement that stepping aside was the right thing to do.
"I appreciate and am grateful for the governor's support and nomination. I'd also like to thank the executive councilors for their consideration. At this point in time I find it appropriate to withdraw my nomination to allow Governor Sununu an opportunity to put forth a new nominee," Conway said.
"I look forward to continuing as the Rockingham County attorney and working with our staff to ensure victims of crime are protected and perpetrators are held accountable."
During a hearing earlier this month, Conway faced stiff questioning about her constitutional views on the Second Amendment and states of emergency.
Councilor Cinde Warmington, D-Concord, got Conway to admit that, when she brought her father to vote in Atkinson in 2014, she voted there too, even though she was registered to vote in Salem.
Earlier this week, Warmington asked Attorney General John Formella to report on Conway's entire voting record.
"I respect attorney Conway's decision to withdraw her name from consideration," said Warmington, a lawyer in the firm led by Bill Shaheen, husband of U.S. Sen. Jeanne Shaheen, D-N.H.
"A full vetting of all nominations, especially those to our courts, is critical, and I will continue to ask the tough questions as executive councilor."
Voting issue sours GOP
Last Monday, Republican National Committeeman Chris Ager of Amherst announced he too opposed the pick of Conway because of the voting controversy.
Executive Councilor Dave Wheeler, a statewide leader in the gun rights movement, said Conway either didn't know answers to or tried to duck questions he asked about the Second Amendment and other matters.
"My guess is her nomination wasn't going anywhere," said Wheeler, of Milford. "She didn't seem to know why she should understand constitutional issues in the Superior Court, since that's where those questions go before they might go on appeal to the Supreme Court."
The third skeptic on the council, Wakefield Republican Joe Kenney, said the feedback he received on the Conway nomination was overwhelmingly negative.
"I received hundreds of emails from New Hampshire citizens who opposed her nomination," Kenney said. "These constituents included lawyers, doctors and a wide array of other professionals who were defenders of the Second Amendment, and other constituents."
"I represent a rural and a conservative part of the state. I felt I could not support her confirmation, and I needed to support my constituents."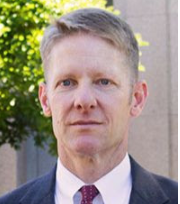 Wheeler and Kenney said they were shocked Conway declined to say it was not possible to suspend constitutional protections during a state of emergency.
When Attorney General Gordon MacDonald faced the council in his own judicial public hearing, MacDonald said no emergency trumps the Constitution.
The other two councilors, Manchester Republican Ted Gatsas and Hampton Republican Janet Stevens, publicly praised Conway during the hearing, but the pair had not formally announced their support for her.
During her hearing, Conway said she would be a "fair and impartial judge" who had already shown as a prosecutor she could see both sides in pursuing alternative sentencing and other reforms.The New Hampshire Bar Association judged Conway "qualified" as Gov. Chris Sununu's pick for a Superior Court judgeship.
But in an unusual addendum, the NHBA's Board of Governors also raised "reservations" that Conway's experience was too one-sided and could affect her future rulings from the bench.
"I can understand why some folks looking, from the outside in, may have some concerns whether a career prosecutor can be fair or impartial," Conway said in her opening statement. "I am confident I can be fair and impartial. I have always possessed the ability to see both sides of the coin."
Gov nominates 2 others
Several judges, county attorney colleges, past and present staffers vouched for Conway's professionalism and fairness.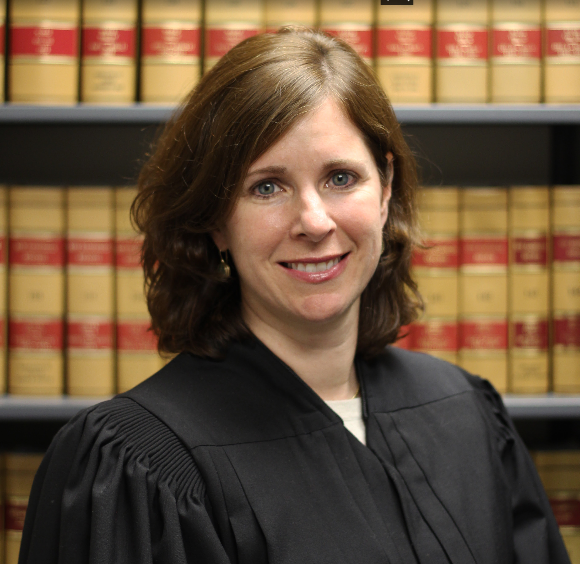 The Conway nomination was the first Sununu lost or pulled since voters replaced a 3-2 Democratic council with four Republicans and one Democrat.
Sununu's appointments in 2021 had included some the Democratic-led council rejected in 2019-20 for state jobs, including Supreme Court Chief Justice MacDonald, 2018 GOP congressional nominee Eddie Edwards and Board of Education pick Ryan Terrell.
Some observers thought Sununu himself on Tuesday signaled Conway was out when he said he would nominate Solicitor General Dan Will of Loudon and Circuit Court Judge Elizabeth Leonard to two other vacancies on the Superior Court bench.
Will had defended lawsuits brought against Sununu that challenged decisions he made during the COVID-19 pandemic.
"Elizabeth and Dan are dedicated public servants who will serve admirably on the superior court," Sununu said in a statement. "Their extensive experiences as a circuit court judge and solicitor general have prepared them for this incredibly important role, and if confirmed, I know they will do a great job serving the citizens of our state."