CONCORD — Gov. Chris Sununu told Fox News on Wednesday that he couldn't wait to veto the paid family medical leave bill that Democrats planned to put on his desk, and late Thursday afternoon he made good on the promise.
The Republican issued a 5 p.m. statement indicating that he'd signed his veto message, without fanfare.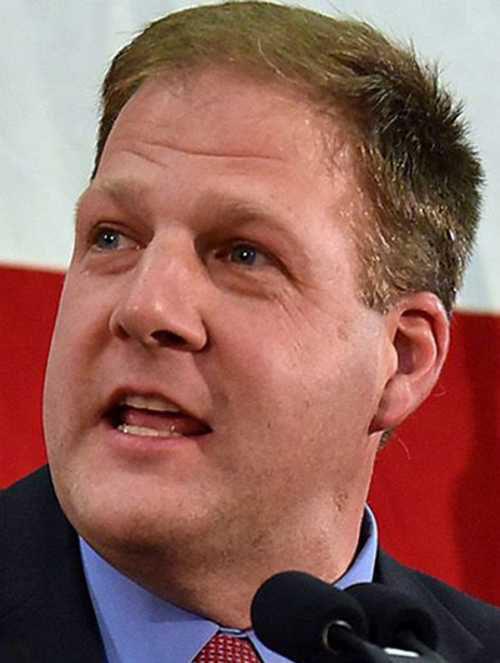 "Senate Bill 1 is an income tax that neither I nor the people of New Hampshire will ever support," Sununu said. "I have proposed a paid family medical leave plan that will work — one that is voluntary, affordable and income-tax free. That is the New Hampshire way."
SB 1 cleared the Senate along party lines, 14-10, in February and was the first Senate bill to be acted on by the House, in a 219-142 vote in March, also along party lines.
The bill sets up an insurance program that would provide 60 percent of wages for up to 12 weeks of qualified leave annually, funded by 0.5 percent universal withholding from paychecks. Individuals could not opt out of the program, but their employers could if they offered a similar benefit independently.
Republicans describe the bill as an income tax because of the mandatory deduction from paychecks.
Sununu has proposed a very different paid family medical leave plan of his own in cooperation with Vermont. Under Sununu's plan, the two states would offer paid family leave as a benefit to their combined 18,000 employees, and allow non-government workers to join the program at their own expense.
On Wednesday, Sununu was in New York for a series of media appearances, including three spots on Fox News and one on CNBC.
"If Sununu cared about creating paid family and medical leave then he would have agreed to work with legislators as they crafted their paid-leave legislation, instead of spending the day promoting himself on conservative media," said state Democratic Party Chair Ray Buckley.
Sununu told Fox Business host Trish Regan about the bill, and said, "I can't wait to get home and veto it — with pride."
Democrats called Sununu's proposal "half-baked," and said its viability has been widely questioned.
House Republican Leader Dick Hinch, R-Merrimack, predicted that the veto would be sustained, and called SB1 "a poorly constructed bill that sets us up for failure."
"It is a likely-to-be-insolvent, state-run insurance program funded by a mandated 0.5 percent tax on wages, costing workers and businesses $168 million per year," he said. "It would cost more than $15 million to develop and require over 40 new government employees to administer."
Amanda Sears, director of the Campaign for a Family Friendly Economy, said recent polls showed widespread public support for the plan Democrats proposed.
"With this veto, Governor Sununu has placed partisan politics before the financial security of working families," Sears said.