DEPUTY Attorney General Jane Young is now running day-to-day operations at the Department of Justice, in the wake of Attorney General Gordon MacDonald's nomination to the state Supreme Court.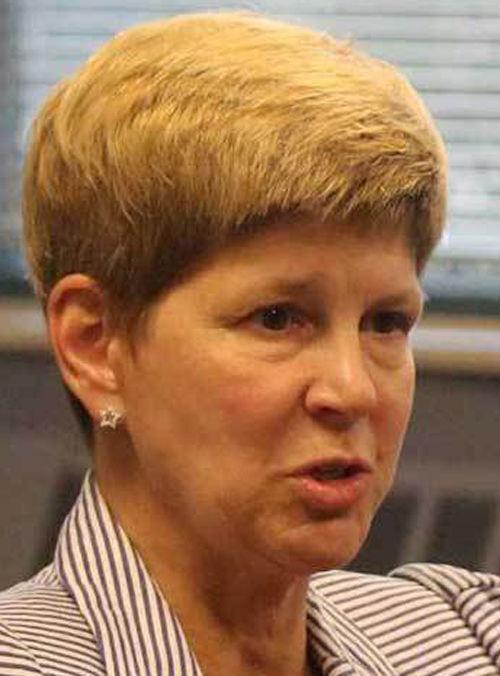 Gov. Chris Sununu last week nominated MacDonald to replace Chief Justice Robert Lynn, who's reaching the mandatory retirement age of 70.
"I believe it is in the best interest of this office as well as the people and institutions we serve for me to delegate temporarily my duties as Attorney General to you while the nomination is pending," MacDonald wrote in a June 6 letter to Young released by the DOJ on Friday.
MacDonald is already involved in several cases as Attorney General that could come before the Supreme Court. If confirmed as chief justice, he could have to recuse himself from those cases.
The New Hampshire Campaign for Voting Rights has already weighed in on one such case, the lawsuit by the state Democratic Party and other plaintiffs against the state over a 2018 election law known as Senate Bill 3.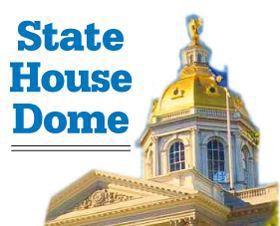 MacDonald is named in the ongoing court case over SB 3, which established a new voter verification process for those trying to register within 30 days of an election.
A Superior Court judge struck down the bill in October of 2018, describing it as an unconstitutional burden on the right to vote. The case was appealed to the state Supreme Court and is likely to come to trial in late summer.
"As a coalition dedicated to protecting the right to vote of every eligible Granite Stater, we have reason for concern regarding Attorney General MacDonald's nomination to the state's highest court," according to Kate Corriveau, New Hampshire state director for America Votes.
"Given his role in the ongoing litigation surrounding SB 3, legislation that overly burdens certain groups to exercise their right to vote, we expect that, should he be confirmed, he will recuse himself from the case as it heads to trial later this year."
The litigation that MacDonald has launched against the chemical companies that manufacture PFAS chemicals could also end up before the state Supreme Court. Two lawsuits have been filed in Hillsborough County Superior Court North.
MacDonald has declined interviews prior to the public hearing on his appointment. A date for that hearing is expected to be announced next week.
Meanwhile, Executive Councilor Andru Volinsky has written to both Sununu and attorney Chuck Douglas, chairman of the Governor's Judicial Selection Commission, with questions about the process that led to MacDonald's nomination.
He asks when the position was first posted on the Selection Commission's website, how many applications were received and reviewed, and how many interviews were conducted by a quorum of the commission and when.
"I think we have a responsibility to the people of the state for this to be an open and fair process," said Volinsky.
If MacDonald is confirmed, he will be the third judge on the five-member state Supreme Court chosen by Sununu, joining Anna Barbara "Bobbie" Hantz Marconi and Patrick E. Donovan, none of whom have previous experience as a judge at a lower court.
MacDonald was an attorney with the firm Nixon Peabody prior to his nomination as Attorney General; Hantz Marconi was with the firm Sheehan, Phinney, Bass & Green, while Donovan was in private practice in Salem.
Sununu signed 24 bills into law last week, including two important measures in support of the Division for Children, Youth and Families that had become somewhat of a political football — Senate Bill 6, regarding child protection staffing, and Senate Bill 14, regarding child protection policies.
"Together, SB 6 and SB 14 represent the biggest step forward our state has made in a generation for the wellbeing of New Hampshire's children," said Senate President Donna Soucy, D-Manchester.
Democrats were holding on to the bill in the hope of working with Sununu to stage a ceremonial signing with chief sponsor Sen. Jon Morgan in his Seacoast-area district, but that was not to be. The bill was released by Soucy's office around 11:30 a.m. on Monday and by 2 p.m. Sununu was signing it into law.