June 1 was a red-letter day for more than 50,000 New Hampshire residents who get their medical coverage from the expanded Medicaid program, known as Granite Advantage Health Care.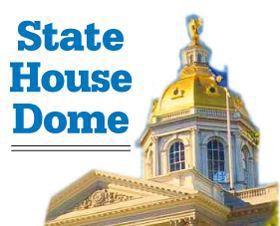 That's when a new work or community engagement program kicked in, requiring anyone covered by Medicaid through Granite Advantage to complete 100 hours of work or approved community activities each month to maintain medical coverage, unless they are exempt due to medical frailty or other circumstances listed in the law.
Republicans reluctantly agreed to the Granite Advantage program last year, under the condition that a work requirement be instituted for able-bodied adults up to age 64 in the program, and Democrats went along.
With Democrats in the majority this year, they are working to basically revoke the work requirement by amending it through a bill, SB 290, that among other things would terminate the requirement if more than 500 people lose coverage.
The House is scheduled to take its final vote Wednesday on the Senate bill. After that it heads to the desk of Gov. Chris Sununu, a strong supporter of the work program who is likely to veto the bill.
The fate of the work requirement is more likely to be determined in the federal courts, where the same judge who rejected Medicaid work requirements in Arkansas and Kentucky is hearing arguments in the New Hampshire case.
U.S. District Court Judge James Boasberg ruled in late March that the Arkansas and Kentucky work requirement programs hurt Medicaid's basic purpose of providing health coverage to low-income households.
Thousands of people in both states lost coverage, according to critics of the plans, because they either could not fulfill the requirements despite good-faith efforts, or they could not complete the complicated paperwork to verify their compliance.
Republicans say they are willing to address that problem if and when it occurs, but for now there is no problem.
While SB 290 works its way to the governor's desk and a likely veto, and the court challenge continues in Washington, D.C., officials at the Department of Health and Human Services have notified Granite Advantage members, identified as "mandatory participants" that they need to get to work.
The warning in letters that went out on May 8 make clear that "If you do not meet the 100 monthly hour requirement and you are not exempt, your Medicaid eligibility could be suspended."
Those receiving the letters have a July 7 deadline to report June hours. That's also when the appeals or "curing" process begins for anyone who did not meet 100 hours or get an exemption.
It will be some time in August before people start to receive loss-of-coverage notices.
Meanwhile, another intervener has jumped into the federal lawsuit on the side of plaintiffs like New Hampshire Legal Assistance.
The amicus brief filed on May 23 by a group of public health professors at George Washington University calls New Hampshire's Medicaid work experiment "arbitrary, capricious, an abuse of discretion and contrary to law."
"Like the others, New Hampshire's (work requirement) threatens coverage for thousands of poor people. Its lack of any reasonable basis is especially striking in New Hampshire, whose unemployment rate, even among older workers, is virtually nonexistent," said Sara Rosenbaum, one of the health policy scholars represented by the brief.
"Like Arkansas and Kentucky, the New Hampshire program lacks the requisite elements of sound social policy research; the Trump administration has unlawfully deployed experimental authority simply to strip the poor of health insurance."
Washington University public health researchers estimate that between 15,000 and 23,000 New Hampshire Medicaid recipients will lose coverage in the first year alone.
"New Hampshire's proposed work requirements are the harshest to date," according to the brief."In a state with one of the nation's lowest unemployment rates and an economy with a large number of seasonal and part-time jobs, officials nonetheless require at least 25 hours per week of work, with a limited opportunity to make up for any hourly deficits before coverage ends."
Whether the program will survive long enough to see people actually lose coverage in August remains to be seen, but the switch has been flipped.