CONCORD — The decision to terminate the contract that allows Granite Pathways to operate the adolescent drug treatment center at the Sununu Youth Services Center in Manchester was met by approval from both local and state officials.
Manchester Mayor Joyce Craig and Patricia Reed, the state director for Granite Pathways, both agreed with Gov. Chris Sununu's decision to terminate the contract in the wake of teen drug use and overdoses at the state's sole youth treatment center for adolescents.
Health and Human Services Commissioner Jeffrey Meyers and Sununu also announced they have dispatched a senior HHS staff member, Annette Escalante, to provide oversight on site at 1056 North River Road, where Granite Pathways operates its treatment center inside a building initially designated for the Sununu Youth Services Center. Escalante will be in charge until the state selects a new vendor.
Sununu, a two-term Republican from Newfields, admitted he was angry at these reports but remains convinced the state needed to create an inpatient substance abuse treatment center for youths, 12-17 years old, when it signed a contract with Granite Pathways in 2018. Granite Pathways is owned by the New York City-based FedCap Group, which according to its website serves more than 350,000 people a year in the fields of  behavioral health services, work readiness skill building, and job training.
Sununu called for a review of all state contracts with Granite Pathways.
"I do believe in this facility; it was definitely the right thing to do to stand up a program like this," Sununu told reporters. 
"It does provide a critical service. We just need to find a vendor who can perform this service."
In a statement, the state director for Granite Pathways said she agreed with Sununu to discontinue the program.
"This mutual agreement is done with the understanding that while caring for children with addiction is an important and worthy effort, the current program is being met with too many challenges to ensure its success," said state director Patricia Reed.
Reed pointed out that the state asked Granite Pathways to open the treatment center. Granite Pathways is eager for a review by local and state officials into the recent adolescent drug use, and she encouraged an examination in a comprehensive fashion, she said. She said Granite Pathways staff followed written procedures and clinical standards when they addressed the youth's drug use this weekend.
"When young people come to us, they are often out of options. They have tried outpatient models to no avail," Reed said. The parents of the youth involved in the drug use pleaded with Granite Pathways to allow their children continue at the treatment center, she said.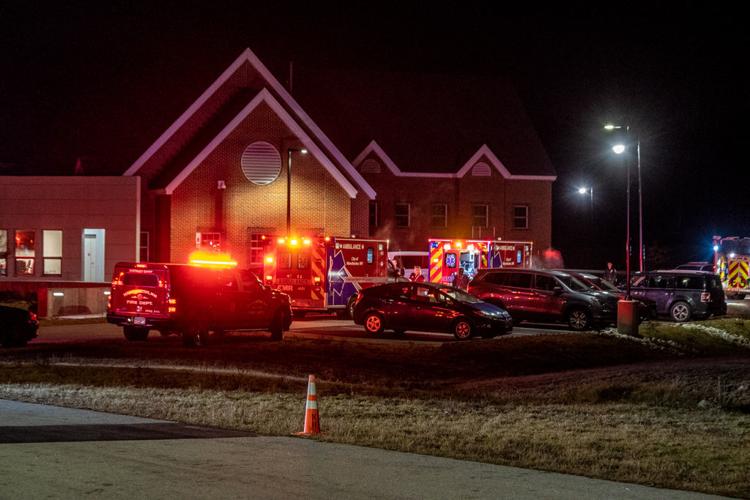 Sununu said state officials were trying to make arrangements to move the five youths being treated in Manchester to other substance abuse provider sites in New Hampshire.
Meyers reported that of the two who overdosed, one remains hospitalized in a Boston hospital in stable condition.
"I am told he is expected to recover," Meyers said.
Initially the report from local first responders was that five youth had overdosed and were confused and delirious when rescue workers arrived at 7:20 p.m. Monday night.
Local officials said the youths had taken the prescription drug Xanax.
A spokesman for Granite Pathways had said Monday there were no overdoses.
"Granite Pathways called 911 because we believed that residents had used drugs and showed signs of impairment and because of a serious behavioral issue of one of the residents," James Monahan said in a statement. "Two of the four residents involved were released to their parents shortly after transport. The other required monitoring overnight and both have been discharged."
Monahan said one of the residents "appeared to have ingested a significant quantity of his medication after he was detained" by police. The other residents had been attending a community AA meeting and may have gotten drugs off-site, he said.
"While we guard against and have protocols to prevent drugs from coming into the building, this is a complex population and addiction is a very challenging disease to treat and manage," Monahan added.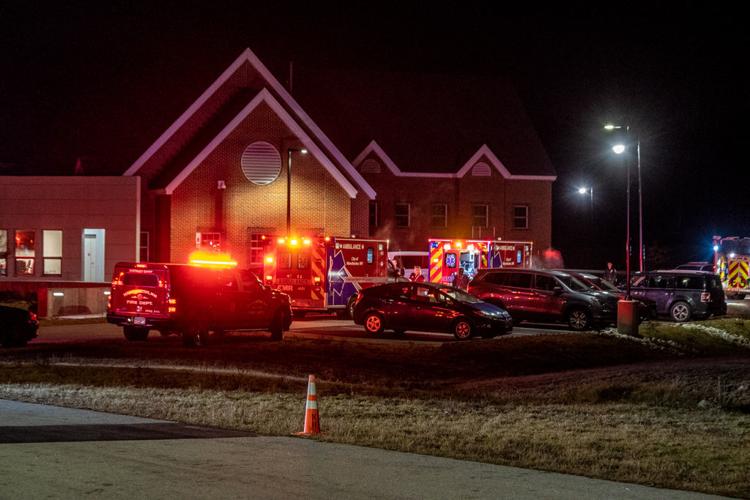 Under this announcement, the work Granite Pathways does will end Dec. 27.
The Mental Health Center of Greater Manchester does not work closely with the Granite Pathways program, but spokesman Rik Cornell said it's unfortunate that it is now in jeopardy.
"Just because the agency may not have a contract and the programs may not be there doesn't mean the kids aren't there," Cornell said. "And their needs are great."
He said not all adolescent substance abuse and mental health issues can be handled on an out-patient basis, and the state needs a residential treatment center. 
Manchester Mayor Joyce Craig said she supports the state's decision, giving the recent incidents at the treatment center. Those include three teenage girls who walked away from the center in July and became rape victims.
"In light of what has occurred, it's a smart decision to look at all the contracts the state has with Granite Pathways," Craig said. The city of Manchester has no contracts with the private, non-profit organization.
Granite Pathways runs the Safe Harbor Recovery Center in Portsmouth, family support programs, and clubhouse programs for the mentally ill in Portsmouth and Manchester, according to its website. It also runs the Doorway programs in Manchester and Nashua; the programs are an entry point for drug users seeking treatment and support.
"They're a big player here in Manchester and Nashua," Craig said. She said the Doorway, which recently moved to 60 Rogers St., is not open round-the-clock like Safe Stations. Drug users use either one as an entry point for treatment, rehabilitation, health care and recovery services.
That's a drawback, because entry points need to be available whenever a person is ready, she said. She added that Granite Pathways keeps the Doorway open in Manchester until 11 p.m., later than other Doorway locations in the state.
Right after word of the overdoses surfaced on Sunday, the state suspended all new admissions to the program and that will remain in place, Sununu said.
Granite Pathways pays the state $374,000 a year to rent the wing of the Sununu Center for the treatment program. 
Meyers said this incident alone called for this action to be taken.
"This really stands on it own. It is severe and significant," Meyers said.
But Meyers noted the program had another serious controversy when Manchester police said three teenage girls were sexually assaulted after walking out of the treatment center.
Two girls, 15 and 16, returned to Granite Pathways and told police they had been sexually assaulted. A third girl who left the River Road facility with them, the girls told police, may have gone with the man who they said assaulted them.
Police found the third girl, a 15-year-old, in a home on Ledgewood Road, a dead-end street in the North End of Manchester.
City police arrested two men and charged them with charges of felonious sexual assault and intentional contribution to delinquency.
"It is clear that Granite Pathways is unable to operate this program successfully without potentially compromising the safety of our kids who are there," Meyers added.
A woman attended the press conference and told reporters her daughter was one of the alleged sexual assault victims.
"I only wish this action had been taken last July," said the mother declining to give her name.
Meyer said a summary report on this incident will be completed next week and released once the names of the teens who overdosed were redacted.