Even before COVID-19 ravaged the state's nursing homes and assisted living facilities, the state's long-term care industry struggled to attract and retain workers, a group of nursing home and assisted living facility administrators told Sen. Jeanne Shaheen at a roundtable in Manchester last week.
The perception that nursing home work is dangerous because of the coronavirus, coupled with persistently low pay, has made it harder to hire caregivers for New Hampshire's oldest and most vulnerable.
Gary Cahoon of the New Hampshire Association of Residential Care Homes, a trade group for assisted living facilities, said the problem is acute for assisted living facilities.
Cahoon said while larger nursing homes might be able to keep running short-handed, most assisted living facilities have tiny staffs. Half of the assisted living facilities in New Hampshire are 25 beds or smaller, said Cahoon, and their staff are small too.
If just a few people quit, Cahoon said, that could mean an entire shift is gone.
Friendship Manor, the New Ipswich assisted living facility Cahoon runs, employs 15.
"If I lose three or four staff, I can't function," Cahoon said.
A Merrimack facility closed over the summer because of a shortage of staff, he said. With too few staff, Cahoon explained, they could not bring in more residents — and lost too much revenue.
"Our association has heard of other homes that are on the brink of closing," Cahoon said.
"We were in crisis before the pandemic hit," said Tom Blonski, president and chief executive officer of Catholic Charities NH, which runs six long-term care facilities around the state. "I see this industry slowly dying on the vine."
Blonski said nursing homes and assisted living facilities that accept Medicaid, the health insurance program for the poor and disabled, face particular challenges because Medicaid in New Hampshire reimburses nursing homes at one of the lowest rates in the country.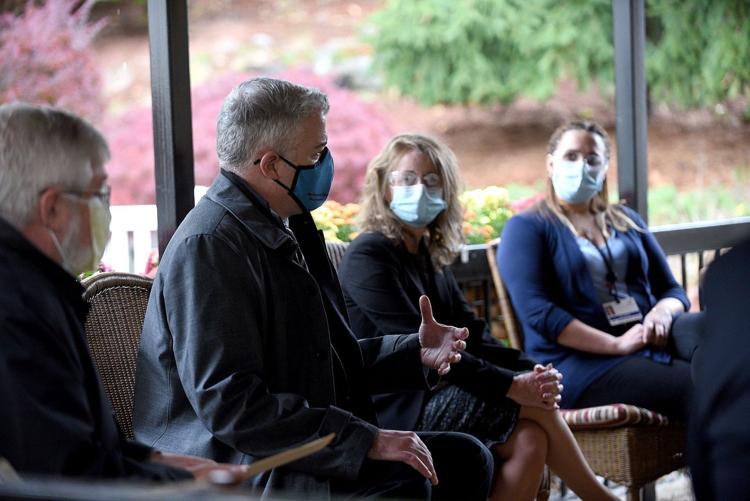 Brendan Williams of the New Hampshire Health Care Association, a trade group for nursing homes, said long-term care facilities are competing with the service industry for workers.
Stores and restaurants have has raised pay beyond what a Medicaid-accepting nursing home can afford to pay staff.
The money sent by the federal government directly to nursing homes could not be spent on staff, Shaheen said.
"The help from the CARES Act was not as helpful as it should have been," she acknowledged.
Shaheen backs a bill sponsored by Sen. Bob Casey (D-Pa.) that would provide $20 billion for nursing homes across the country to pay staff, to be spent on staff and investments in facilities.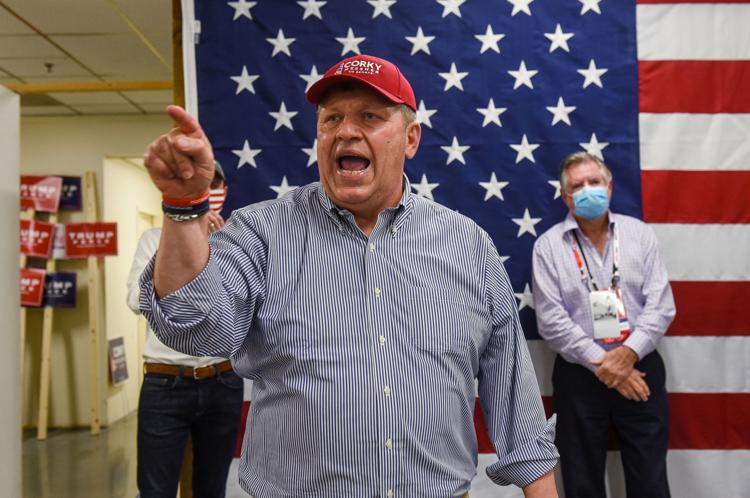 In a statement, Shaheen's opponent, Republican Corky Messner, said he agreed nursing homes were in critical need of funding.
"The need is too great, so I will support any package, great or small, and work across party lines to build on those first-step aid packages to provide a steady stream of aid," Messner said.
Messner preferred a bill sponsored by Sen. Chuck Grassley (R-Iowa), which funds regional "strike teams" for infection control, but does not provide funding for regular nursing home staff.
Williams told Shaheen on Friday that nursing homes will need more help in the months ahead.
"Money seems to be running out, the virus isn't running out," he said.
He said he worried nursing homes and assisted living facilities will close, or be sold to owners who are more concerned with profits than care.
Williams said four nursing homes have been sold in the last month. Usually, Williams said, he sees one nursing home sold each year.
For Pat Ramsey, the owner of the Edgewood Centre assisted living facility in Portsmouth, the pandemic and ensuing financial problems feel like her life's work has been wiped out.
"Thirty-five years of work has just gone down the tubes," Ramsey said.