CONCORD — Former Illinois Republican Congressman and radio talk show host Joe Walsh said he can win over conservative voters who are "sick and tired" of President Trump's antics.
"I do think there is an opportunity to beat him; I really believe it," said Walsh who stepped down from hosting his syndicated radio talk show when he announced two months ago he would run for the White House.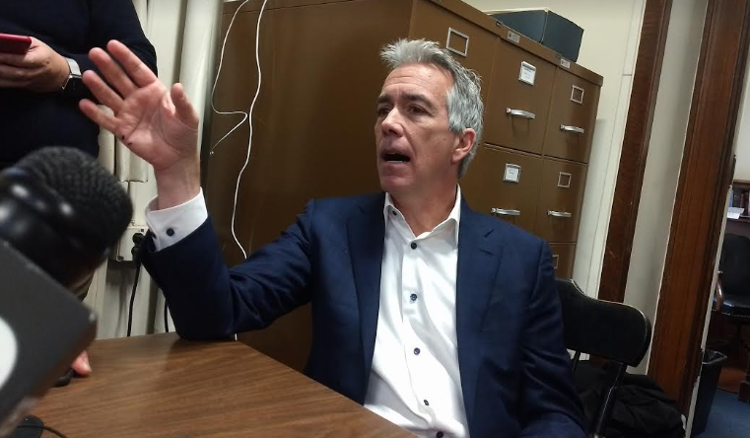 Walsh, 57, became the second major challenger to Trump in the first-in-the-nation primary by filing with Secretary of State Bill Gardner's office Thursday.
On Wednesday, former Mass. Gov. Bill Weld signed up to oppose Trump.
"This isn't about any issue; I wouldn't think about doing this if it wasn't Donald Trump, Republicans are sick and tired of him," Walsh told reporters.
"We have to try to bring this country together. We have to get some things done."
Walsh said he aims to appear on all the primary ballots that do not award all the delegates to the top vote-getting candidate as Arkansas and Alabama do.
"In New Hampshire, Republicans are p---ed off about the fact that five other states have canceled primaries. Try that in New Hampshire, try that in Iowa and see how far you get," Walsh said.
Ushered into office in the Tea Party election to the U.S. House in 2010, Walsh lost his seat after the Democratically-led Legislature changed his district to make it more difficult for a Republican to win.
"I think privately most Republicans agree with what I am saying," Walsh said.
"Most of my former colleagues in the House and the Senate hope (Trump) loses next November."
Walsh predicted Trump would be impeached by the U.S. House and if he wins the nomination will lose his bid for a second term next year.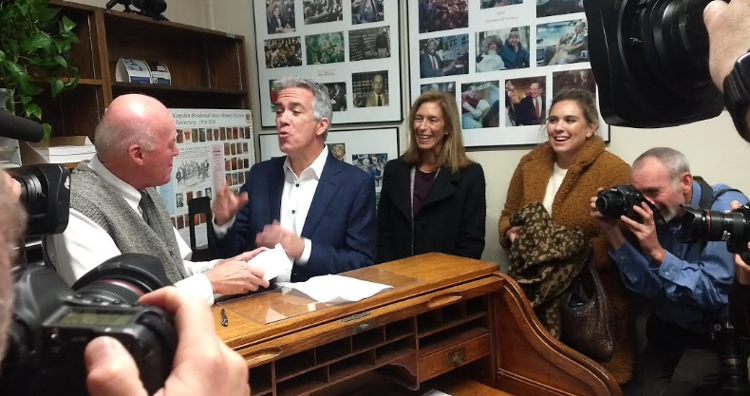 "Let's not forget how Trump won. The Republican Party was weak and feckless and along came an ideologue because that's who he was," Walsh said.
Walsh's campaign slogan is "Be Brave.'
"It saddens me that all of my Republican colleagues are unwilling to come out," Walsh said.
"Is Joe Walsh a savior? No I wish there were other Republicans challenging the President because he is a danger to this country."
Walsh said he would not vote for Trump under any circumstances but declined to say he'd endorse a Democrat.
"There is no way in hell I could vote for someone who is irrational and a danger to this country," Walsh said.
In 2016, Walsh said he supported Trump but only because he was running against former Secretary of State Hillary Clinton.
"I was never a big Trumper," Walsh added.