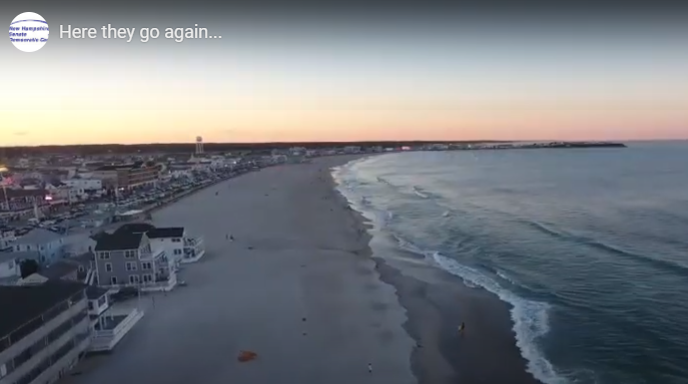 CONCORD — The political committee for New Hampshire Senate Democrats began a "high, five-figure" TV advertising buy Monday, accusing Republican leaders of lying about their support for an income tax in New Hampshire.
The 30-second television commercial came in response to mailings, digital ads and campaign signs that Republican groups have financed that are critical of Democrats for their support of a mandatory, medical and family leave bill.
Gov. Chris Sununu has vetoed that leave proposal twice in the past two years and in this campaign he attacked Democratic nominee for governor Dan Feltes for authoring an income tax bill.
One of the ways to pay for the mandatory paid leave measure would be through a 0.5% deduction of every employee's wages.
"Republicans are doing whatever they can to back themselves out of a corner, after two years of Democratic majorities delivering property tax relief, prescription drug reform, and pre-existing conditions protections to the people of New Hampshire," said Dario Scalco, director of the New Hampshire Senate Democratic Caucus.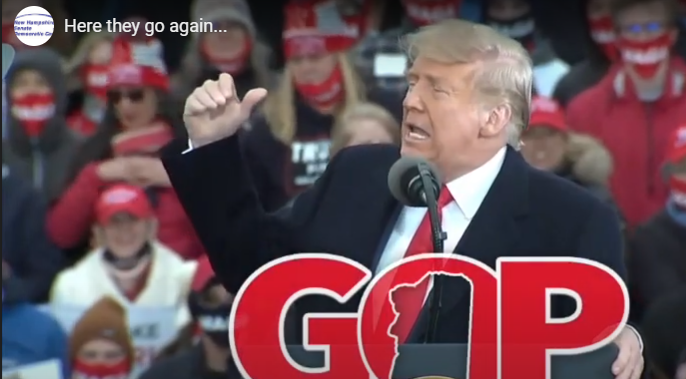 "Republicans have turned their backs on Granite Staters time and again — from paid family and medical leave to raising the minimum wage — and this is their last-ditch effort to win votes from the people they've let down."
The ad, airing on cable television outlets along with streaming services, started Monday and was to stay on the air through Election Day next Tuesday, party officials said.
The Live Free or Die PAC, the political action committee of the Republican Governors Association, has spent more than $1 million on TV ads attacking Feltes for supporting an income tax.
NH GOP messaging from the top to the bottom of the ballot has led with this issue as Sununu and Republican leaders hope to take back control of both houses of the Legislature in this election.
Democrats flipped Legislature in 2018
Democrats hold a 14-10 majority in the state Senate.
Democrats also hold a 230-157 edge in the New Hampshire House that currently has 13 vacancies.
"Their method of funding a so-called family leave plan is a direct tax on a percentage of a worker's paycheck. This is an income tax," the N.H. Senate Republicans PAC said in a fundraising email the group sent out Monday.
"If its proponents manage to enact it (over another Chris Sununu veto), it would quickly morph into the garden variety of that levy."
Sen. Cindy Rosenwald, D-Nashua, said Democrats are running on their record of achievement over the past two years.
"Republicans have continuously and unanimously shot down measures that would have helped Granite State families during this pandemic," Rosenwald said.
"And as Republicans face growing criticism for that irresponsibility, they are lying about the nature of the bills they struck down. Granite State voters want decency and truth in their politics again, and they are looking to Democrats to renew that."
Sununu said the family leave proposal would be paid for by deducting someone's wages and that's an income tax which would only get bigger over time.
"You can't have someone from an extreme wing of the party and throw an income tax on the table and figure that's the government's response," Sununu said.
Feltes stressed the wage deduction was one of several options employers would have to pay for the benefit.
"He's engaging in the pure politics of the Sununu family dynasty and calling something they don't like an income tax," Feltes said recently.
If elected, Feltes has said he would veto a broad-based sales or income tax.