Patricia Walsh Chadwick was 6 years old when her parents handed her and her siblings over to be raised by Sister Catherine, the domineering woman who helped run the controversial fringe group, the Saint Benedict Center in Massachusetts.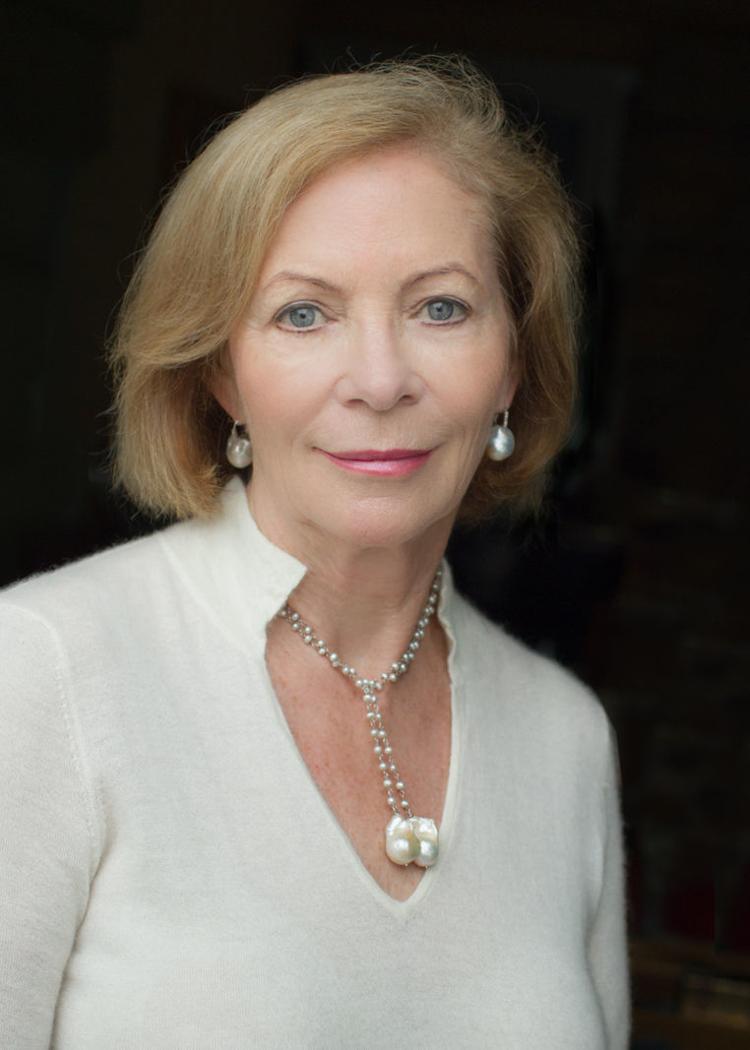 "Even when I was separated from them, I never lost sight of the fact that they loved me," Walsh said. "That was an extraordinary glue that kept us together."
Her parents, Richard and Betsy Walsh came under the spell of the Rev. Leonard Feeney, the then popular Boston Jesuit priest later excommunicated for his teachings that veered from official Catholic doctrine. Feeney was the founder of the Saint Benedict Center where the Walsh family would live, and sacrifices themselves for Feeney's beliefs.
Chadwick's childhood is detailed in her new book, "Little Sister," about her years in the center, growing up in terror of the world, suffering physical and psychological abuse at the hands of members of the Saint Benedict Center group, and her eventual reconciliation with her family. The Center as Chadwick experienced is gone now, one of the reasons she wanted to write her book.
"I realized this was a story I was witness to, in 50 years there would be no eyewitnesses left," Chadwick said. "It's part of American Catholic history, and I lived it."
The organization changed radically after Feeney's deathbed reconciliation with the Catholic Church. The group split up, and the Massachusetts center was eventually recognized by the Church as a faithful organization, but at least one splinter group established its own hard-line Saint Benedict Center in Richmond, New Hampshire.
While her parents were attached to the Saint Benedict Center, Feeney had Sister Catherine Clark take over the raising of all 39 children of the couples attached to the center. The children were to be raised to enter into religious orders and to remain celibate as adults.
Her parents were eventually ordered by Feeney to separate and live lives of celibacy themselves, in order two become closer to God. Her father, Richard Walsh, was studying philosophy when he first started following Feeney in the late 1940s. He was animated by Feeney's take on the Church teaching on "No Salvation Outside the Church."
"It is a dogma of the Catholic Church, and I don't think it's been retracted," Chadwick said.
While the Catholic Church does teach there is no salvation outside the Church, it also teaches that people who do not know the Gospel through no fault of their own can be saved, and it includes a much broader vision of God's mercy.
Feeney's teachings on salvation were also intermingled with anti-Semitism. Such accusations still dog the New Hampshire splinter group, which was placed under discipline by Manchester Diocese Bishop Peter Libasci in January. The New Hampshire group's founder, Fakhri Maluf, known as Brother Francis, once wrote that Jews could not be saved under the "Old Law." The current leader of the group, Louis Villarrubia, known as Brother Andre, once gave a talk rife with anti-Semitic statements, including that Jews had the Devil for a father; and in 2004 he told a reporter with the Boston Globe that Jews controlled the media.
After contact with the Manchester Catholic Diocese in 2009, both men signed statements that included renunciations of anti-Semitism. The Richmond group is currently prohibited from calling itself "Catholic."
Chadwick said despite being separated from her parents, there were signs of hope that later helped them reconnect. Even though he was forbidden to communicate with her, her father always managed to find her and her siblings on their birthdays. She recalls his use of her nickname, "little princess."
"He would find me and say, 'Happy birthday, my little princess," she said.
Sister Catherine decided that at age 17, Chadwick was not suited for religious life, and she was expelled and exiled from the community. Forced to make her way, Chadwick soon thrived, earning a degree in economics from Boston University and going on to a career in finance.
She's the founder and CEO of the Anchor Health Initiative, a health care company that serves the needs of the LGBTQ community in Connecticut. She is married and lives in Connecticut with her husband. They have a daughter and a son.
As the Saint Benedict Center started to break up, her family started to come back to her and reconnect. Their love was stronger than ever, she said.
"I hope that people take away that this is not a 'Mommy Dearest' story, it's a story about a family that could not be broken."