SALEM — The Temple of Witchcraft at 49 North Policy St. presented plans for a new community center before the Salem Planning Board Tuesday night.
Co-founder and high priest Christopher Penczak presented the site plan to the board, proposing a 5,700-square-foot barn be demolished and rebuilt into a community center where witches would gather for nine of their main religious holidays throughout the year, and smaller events.
"On the property right now is a barn, and our long-term goal has always been to convert the barn into a community center," Penczak told the Union Leader.
But Penczak said it was not going to be cost effective to renovate the existing barn to be up-to-code.
The plan is to get town approval, bids from contractors and a finalized plan that they can bring to the community members for a capital fundraising effort. He expects it will take five to seven years before they start building. From the outside, the finished project would look similar to what's on the property now.
"It's very important for us to keep the New England barn look for what we're doing," Penczak.
He said they won't know how much it will cost until they get estimates from contractors.
A 6,661-square-foot house — which has a classroom, meeting space and an administrative office on the first floor, and a residential area for Penczak on the second floor — will not be changed.
But parking will need to be increased as part of the community center project, according to Town Planner Ross Moldoff.
He said only one abutter, Gene Bryant of 56 North Policy St., spoke against the project, expressing concerns about traffic, parking and the residential character of the neighborhood.
Byrant is a former planning board member, Moldoff said.
The board also asked questions about parking, traffic, and street visibility, which Penczak will have to address. Moldoff said temple representatives will return for final approval after an outside engineering review is complete and planning staff approvals are finalized.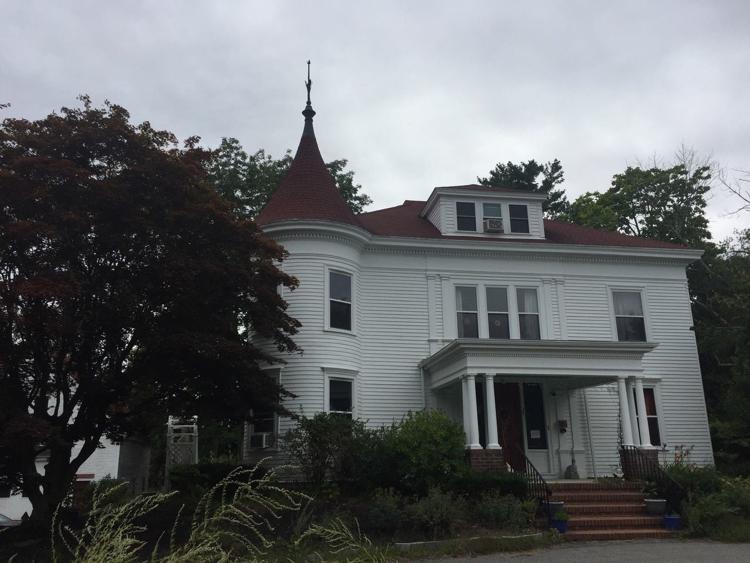 The board steered clear of any discussion about the temple's activities Tuesday.
"Religious institutions are protected by federal law. The planning board can't get involved in whether it's a religion or not," Moldoff said. "The planning board is not really allowed to get into that, and they did not get into that."
Founded in 1998, the temple bought the 123-year-old house for $416,000 in 2012, according to town records. Penczak said the group used to rent office space elsewhere in town before that.
He said the temple is a 501c3 nonprofit church. Its main sources of income are an international witchcraft school and donations taken during ritual gatherings.
"We run an international school, but locally we run events that have between 50 and 100 people," Penczak said.
The school has about 250 students online and about 20 in-person presently, and the program lasts for one year. While their ritual gatherings have remained a similar size over the past seven years, the online class has grown and continues to grow, Penczak said.
Eight of the major witch holidays are observed on the closest Saturdays to the equinoxes, solstices and cross-quarter days. A ninth holiday takes place Aug. 13 each year.
In the current plans, the rebuilt barn would have a top capacity of 100 people, but Penczak said it would likely fit closer to 50 to 75 because groups will gather in a circle.
In recent years, the religion of witchcraft has become more open and accepted, Penczak said, but its adherents still sometimes encounter prejudice or misconceptions.
"I think we often get confused with other things and people just don't recognize that it's just an earth-honoring religion," he said.
Often, people expect the witches to be sinister "green-faced, crooked-nosed hag women," as they're often portrayed in film and television, Penczak said. Rather, they're just regular men and women who practice a religion he compares to Native American shamanism, which is centered on healing and the earth.
"Witches are people too. We're your neighbors, we're your family. We've always been here, but we're starting to be more public now because we want to dispel those myths and be a part of your community," Penczak said.
For more information about the temple and what it does, Penczak encourages people to check out the website at templeofwitchcraft.org.