BERLIN — A man was injured and his dog died in a house fire on Saturday, fire officials said.
Firefighters had to help the man escape the home on Wescott Street after he ran back inside for his dog on Saturday afternoon, Lt. Jon Larin of the Berlin Fire Department said Sunday.
The man was taken to Androscoggin Valley Hospital and treated for smoke inhalation and some minor burns, Larin said. The dog did not survive.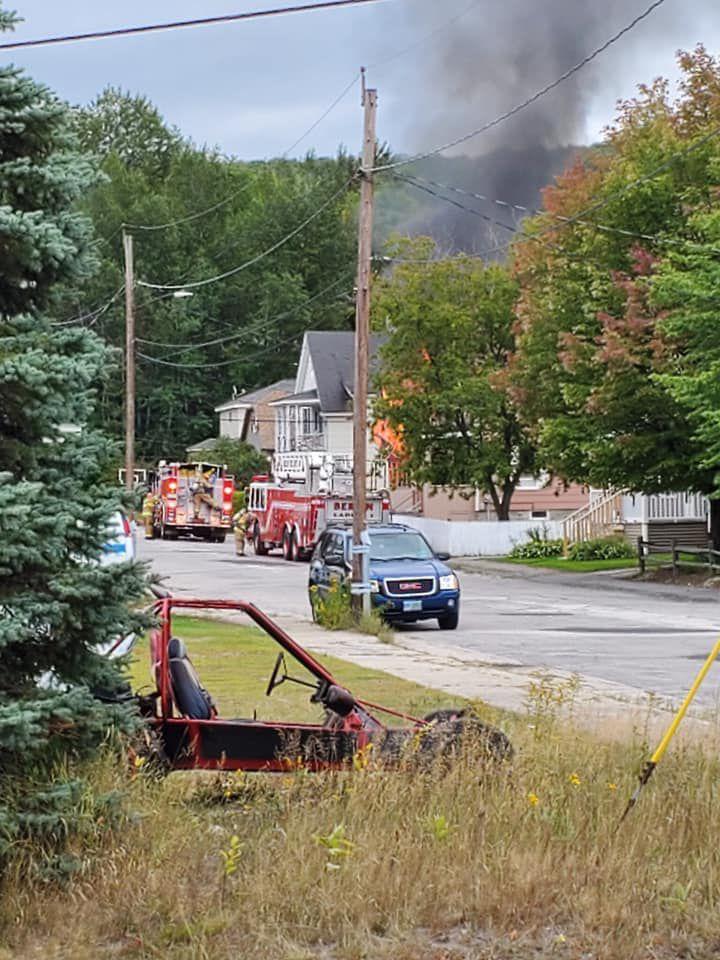 "We pulled up and it was fully involved," Larin said of the home.
The call came in around 12:30 p.m. and firefighters were on the scene for more than two hours, Larin said. A smoldering cigarette butt on the front porch appeared to have been the cause, although the investigation is continuing, Larin said.
Larin estimated half the house was destroyed in the blaze.