With movements taking place nationally to defund police departments, Chief Mike Carignan of the Nashua Police Department is talking openly about race relations, use of force and officer training.
Stressing the importance of listening to community concerns from people of all racial and ethnic identities, Carignan recently met virtually with various groups, including Black Lives Matter Nashua.
While Carignan said he does not agree with some of the demands recently outlined by Black Lives Matter groups in the region, it is still vital to listen and try to understand other perspectives.
"I am hearing a lot of talk lately about defunding the police department," he said, pointing to the amount of training Nashua police undergo annually — mental health, substance misuse, de-escalation, race relations, cultural competency and more.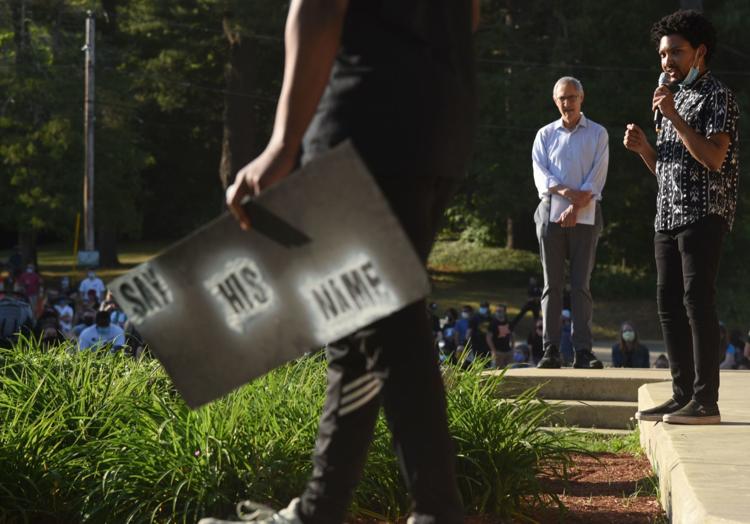 "Our community can come together despite all of our differences," said Jordan Thompson, head of Black Lives Matter Nashua, which was formed recently to stand in solidarity with the Black Lives Matter global network.
There need to be more discussions and better relations between law enforcement and members of the community, according to Thompson, who said local and state reform is needed so that everyone can feel safe and protected.
"We are trying to build a movement for lasting and sustainable change," Thompson said on Thursday, just two days before the group announced seven demands for New Hampshire gubernatorial candidates.
Those demands include public support of the New Hampshire Education Reform Initiative aimed to "uproot systematic racism in New Hampshire's education system," the prohibition of the use of tear gas and rubber bullets on unarmed demonstrators, a new Racial Equity Task Force, and a plan of action to reverse the "disproportionate incarceration of black and brown people" in New Hampshire.
Alderwoman Linda Harriott-Gathright is a leader with the Nashua Community Conversation on Race and Justice. Formed in 2014, the initiative aims to bridge the gap between police and certain populations of the community.
She said she believes the African-American community in Nashua, in general, has a good rapport with city police, although she admits there are still issues.
"We do have problems here, without a doubt," Harriott-Gathright said, noting there is now a venue to talk directly with police about concerns, and the relationship is building every day.
Three Nashua police officers recently attended a three-day Undoing Racism Training workshop hosted by The People's Institute in Chicago, she said.
In addition, Nashua police also participate in The Mirror Project, which teaches mutual respect between city youth and its police force.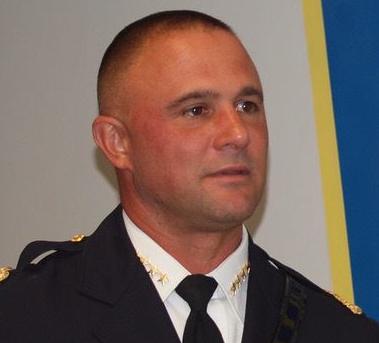 Carignan said the police department is also working to recruit police with different races and ethnic identities — two new officers coming on board are Latino.
It is his goal to have a police force that reflects all of the population groups in Nashua.
"It is a struggle here, I'll be honest," he said, asking the public's advice on how to attract more black officers.
Complaints of racism or bias made against a Nashua police officer undergo an in-depth internal affairs investigation that requires a psychological screening and more, said Carignan.
Every incident where force is used requires documentation. That includes open-hand control, restraint, pepper spray and more serious uses of force, the chief said.
In 2019, the Nashua Police Department responded to 85,333 calls for service, which resulted in 4,213 arrests. Use of force was documented 210 times, with open-hand control, restraint and pepper spray being the primary method of force.
Last year, city police pointed a handgun at a suspect a total of 17 times, with a single discharge and 66 uses of pepper spray.
"I think no matter what happens, police officers get lumped together," Carignan said, adding that though the Nashua Police Department is not perfect, it is working hard, is accredited and is making strides to continuously improve.