HAVERHILL, Mass. – The vehicle of a missing 89-year-old Weare resident was discovered on Friday morning, followed several hours later by his body.
Massachusetts State Police do not suspect foul play in the death of Gerard Lemay, who was found outdoors near his yellow 2008 Hyundai Accent.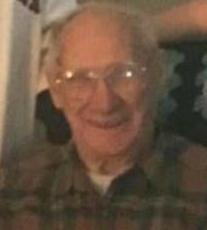 The car itself was discovered in the parking lot of the Covanta Resource Recovery Facility, a waste incineration plant located at 100 Recovery Way in Haverhill, Mass.
According to law enforcement officials in New Hampshire, Lemay was last seen at his home in Weare on Tuesday at about 5 a.m.
At that point, New Hampshire State Police said he was seen wearing a blue flannel hooded sweatshirt, a green T-shirt, black shoes, and gold-rimmed glasses.
There also were unconfirmed sightings of Lemay on Wednesday in Plymouth, N.H. and in Methuen, Mass.
Lemay, described as 5-foot-7 and 165 pounds, was diagnosed with Alzhemier's disease and dementia.
The Massachusetts State Police Detective Unit and the Essex County District Attorney's Office are continuing to investigate circumstances surrounding Lemay's death.