WARNING! Audio contains explicit language some may find offensive.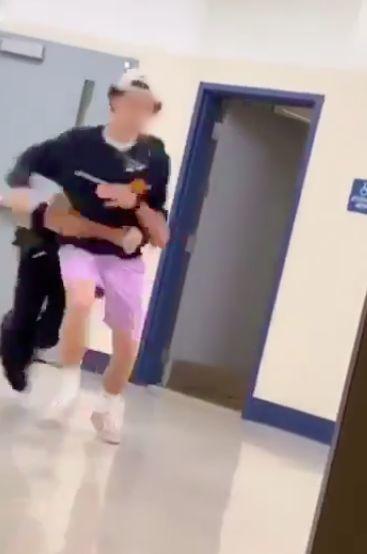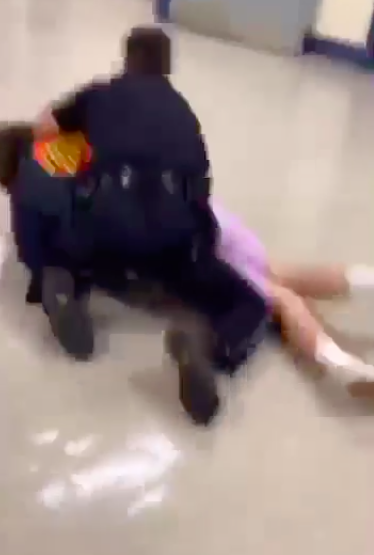 KEENE — Police are investigating the Keene High School police resource officer's use of force when he tackled a teen who police say was vaping in a bathroom.
According to Keene Police Chief Steven Russo, the teen was caught vaping in a bathroom Thursday, and when confronted by the resource officer, the teen refused to identify himself and walked away.
"The officer was trying to detain the subject who did not want to be detained, and who did not identify himself," Russo said. "It was a small part of the entire encounter."
The capture was caught on video and was making its way through the social media accounts of Keene High School students. The video, obtained by the Union Leader via Facebook, shows a teen walking out of the bathroom and the officer rushing him from behind, tackling the teen. The two appear to struggle momentarily on the ground while the officer gets on top of the teen.
Russo said the department will likely release more information on Monday, pending the review of the officer's use of force. At this point, however, Russo does not see a problem with the incident.
"It looks like it was a legal use of force that followed our procedures," Russo said.
"I spoke with the officer, I know what happened in the bathroom, it doesn't appear to violate our policies, or state statute," he said.
Russo said the officer did not recognize the teen and was concerned for the school community at large.
"At that point, he didn't even know he was a student," Russo said.
Russo declined to name the officer in the video pending the department's investigation into the use of force. Keene High School's resource officer is listed as Joshua English in the school's staff directory.
School Superintendent Robert Malay said Friday that he cannot speak to the specific incident, but he does have concerns about what happened.
"There are levels of concern with that incident for me, for the school, and the community," Malay said.
Malay said he would defer passing judgment on the incident until after police had completed their review of what happened. He would not say if the teen was facing any disciplinary action from the school.