BETHLEHEM — Firefighters are battling a blaze in the Tool Building at The Rocks Estate, the North Country conservation and education center for the Society for the Protection of New Hampshire Forests.
Bethlehem Fire Chief Jack Anderson was not immediately available but SPNHF spokesman Jack Savage confirmed that there was one.
Savage said he was notified of the fire in the Tool Building fire crews reported heavy fire at a structure at 4 Christmas Lane around 6 p.m. Wednesday by Nigel Manley, the longtime manager of The Rocks, and was told that no one was injured.
By 7 p.m., crews on scene reported all personnel were engaged in defensive operations, indicating the structure is unsafe for firefighters to enter and the blaze is too intense to be knocked down by hand lines.
Social media posts by individuals claiming to be at the scene said multiple buildings towards the front of the property could be seen burning.
Savage added that firefighters were also working to keep the fire from spreading across the driveway from the Tool Building to Manley's onsite residence. (Story continues below photo.)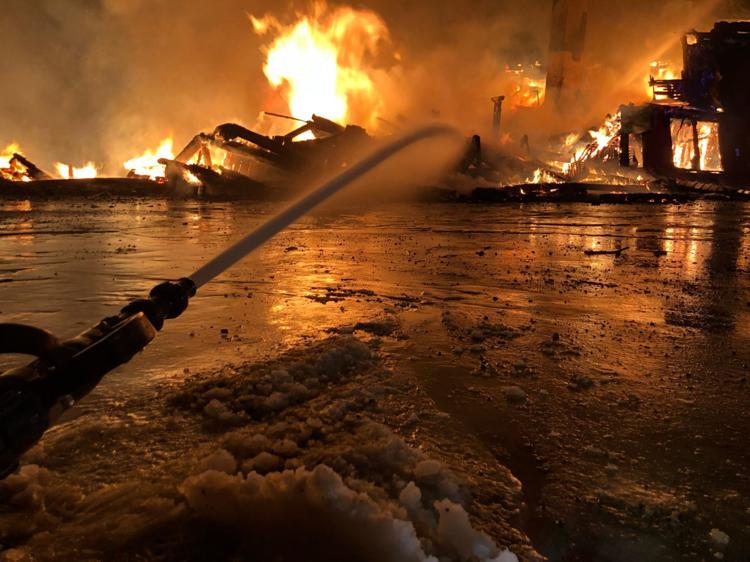 "The Tool Building is where we hold our educational programs and where Nigel and others have their offices," said Savage, and the space is also home to a seasonal gift shop.
"The first and most important thing is that Nigel is OK, but beyond that we just don't know much."
Situated on 1,400 acres, The Rocks is also well known as a Christmas tree farm.
The Rocks for many years was the summer home of Chicago businessman and International Harvester co-founder John Jacob Glessner and his family.
In 1882, Glessner purchased a 100-acre farm from Oren Streeter for $2,300, and according to the Forest Society, he had the Big House, the family's summer residence, constructed in the Queen Anne style in 1883.
The Big House was later removed, and in 1978 the entire estate was donated to SPNHF by John and Frances Glessner's grandchildren with the stipulation that "there always be a crop in the field."
"For more than three decades, that crop has been Christmas trees," the Forest Society said, "and people come to The Rocks from near and far each year to find their perfect tree."
The Rocks is listed on the National Register of Historic Places.