WINDHAM — Fire officials in Windham say a dog was killed in a three-alarm blaze at a home on Balmorra Road Saturday night.
The fire was reported about 6:43 p.m. at the home at 20 Balmorra Road, said Fire Chief Tom McPherson in a press release.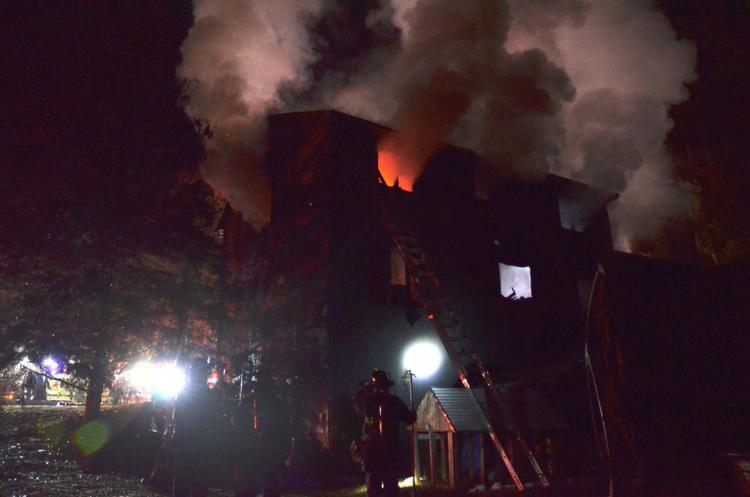 Upon arrival, firefighters reported a 2½-story, wood-framed home with heavy fire coming from the rear that spread to the second floor. Fire crews requested a working fire assignment, bringing mutual aid assistance from the Derry, Salem and Pelham fire departments.
At 6:49 p.m. a second alarm was struck, bringing mutual aid from fire departments in Litchfield, Hudson, Hampstead and Nashua.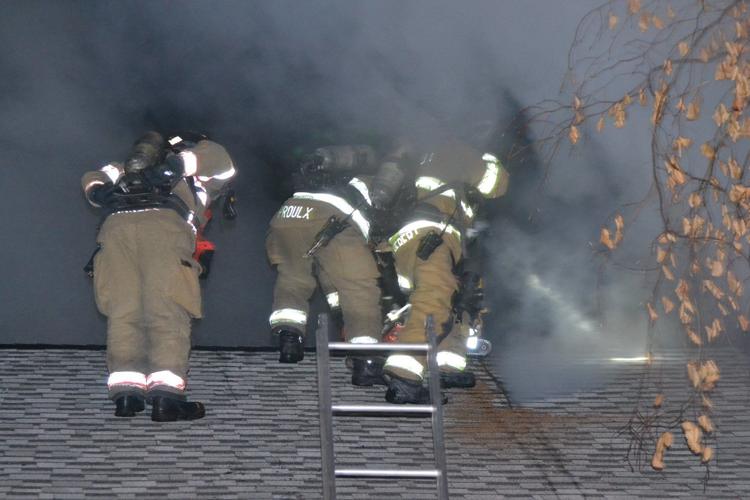 A third alarm was struck at 7:25 p.m. due to limited water supply and the need for additional manpower to relieve crews already working the blaze, McPherson said in a statement. The third alarm summoned Auburn fire crews to the scene, while Atkinson and Methuen, Mass., firefighters covered the station.
The blaze was brought under control in about an hour, with crews remaining on scene until about 9:30 p.m. checking for hot spots and conducting salvage and overhaul operations.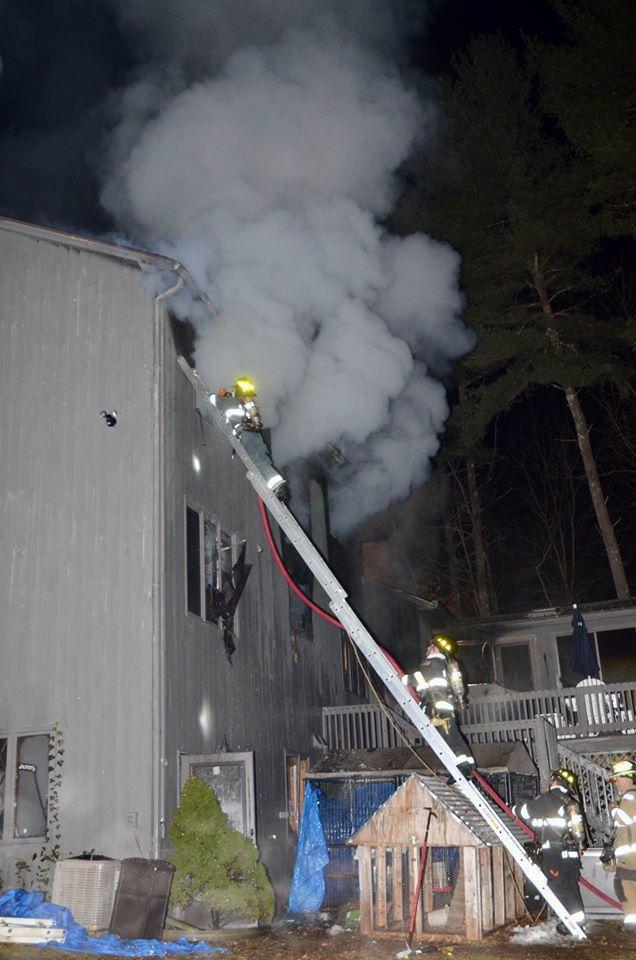 The house sustained significant damage, McPherson said in a statement.
No one was home at the time and there were no reported injuries to civilians or firefighters, but a family dog did die in the fire, he said. In addition to the dog that died, fire officials said another dog remained unaccounted for on Sunday.
The fire is currently being investigated by Deputy Fire Chief Stephen Brady of the Fire Prevention Bureau.