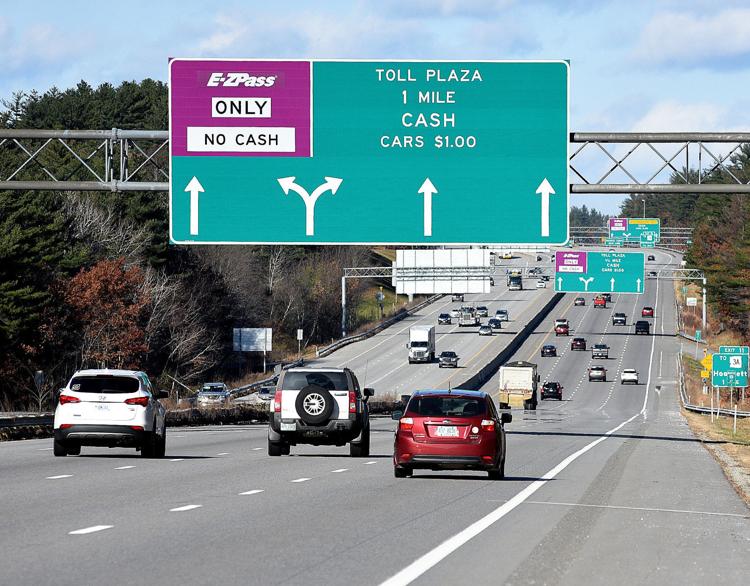 BEDFORD — The state is moving toward removing more toll booths in favor of cashless tolls or a mix of high-speed lanes and fewer booths, the state's roads chief said Wednesday.
"Really, our desire is to move toward all-electronic tolling," Department of Transportation Commissioner Victoria Sheehan told business leaders at an economic development and infrastructure summit at the Manchester Country Club.
"It's been very successful in Massachusetts," she said, referring to the removal of toll booths along the Massachusetts Turnpike. "The cost of maintaining toll facilities is extremely expensive."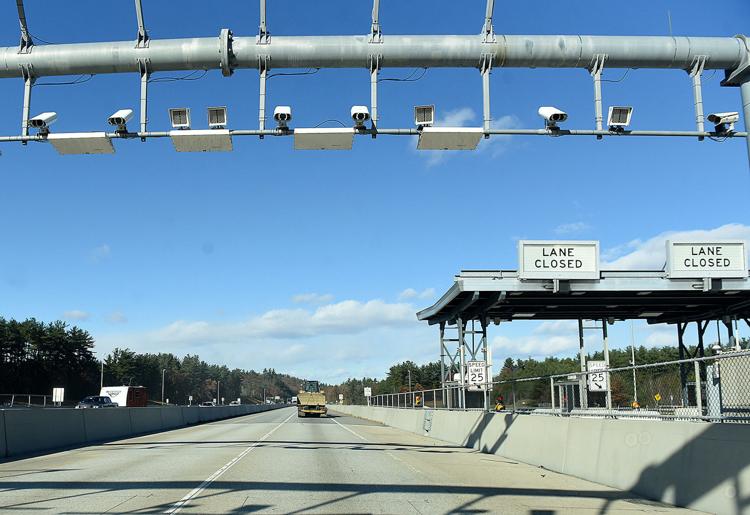 The first toll plazas to be entirely replaced by cashless electronic tolling will be in Dover and Rochester on the Spaulding Turnpike in 2021, at an estimated cost of $11.9 million, according to DOT spokesman Bill Boynton.
The state would install overhead equipment to interact with vehicles' E-ZPass transponders. Vehicles without transponders would be sent a bill for the toll's cost.
Massachusetts' elimination of toll booths made the idea "much more part of a discussion" in New Hampshire among elected officials, Boynton said.
The Bedford tolls on the F.E. Everett Turnpike are due to be redesigned, either to a combination of cash-accepting toll booths and 65 mph cashless lanes for those with E-ZPass transponders — as at the Hooksett and Hampton toll plazas — or completely cashless by the end of 2021, he said. That project carries an estimated $16.5 million price. About 75 percent of tolls in New Hampshire are paid with E-ZPass.
Federal funding for highways is slated to run out after the 2020 fiscal year, but Congress has time to extend the funding.
"Into the future, that funding is uncertain," Sheehan said. If the state must rely primarily on gas tax revenue, the state could see as much as a 40 percent overall drop in funding, she said.
Sheehan said the age of DOT workers is a department challenge, with 48 percent eligible to retire.
"I know every employer in the state is struggling because of the low unemployment rate," she said. "Trying to attract and recruit talent can be challenging, but for us at DOT, we're really struggling to recruit that younger generation."
The department might need to rely more on consultants and contractors if it can't fill positions, she said.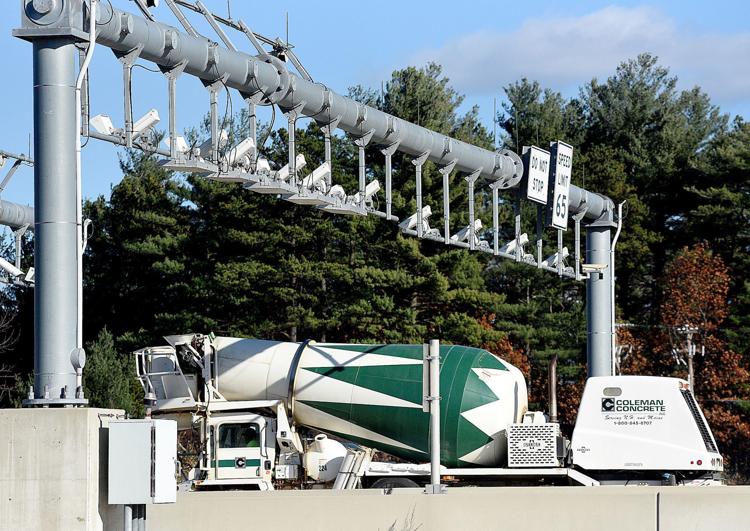 Airport survey
Meanwhile, leaders at Manchester-Boston Regional Airport want business people to answer a survey on air travel, so airport execs can create a tool to take to airline decision-makers.
"We want to give them something new, something different that they haven't seen before, which is going to be the voice of the business community," new Airport Director Ted Kitchens said at the summit.
"What are you doing in terms of air travel? How much is coming out of Manchester versus Boston," Kitchens asked business leaders. "No hard feelings."
He said putting a dollar figure to spending and getting a sense of interest in various destinations will serve as tools to help convince airlines to add service to the state's largest airport, which has seen its passenger numbers drop by more than half since 2005 as airlines shift planes and routes elsewhere.