NEW IPSWICH — A family has been displaced and two pets, a dog and a cat, are missing after a Wednesday morning house fire.
New Ipswich firefighters battled the fire at 283 Greenville Road for four hours on Wednesday after getting the 911 call around 3 a.m., according to a statement released by the fire department. The fire eventually went to three alarms, drawing help from departments in Massachusetts and New Hampshire.
All four people living in the building got away from the fire, driving to a nearby hospital where one of them was treated for minor burns, according to the department's statement. The family is being assisted by the American Red Cross, and will reportedly be staying with friends and family.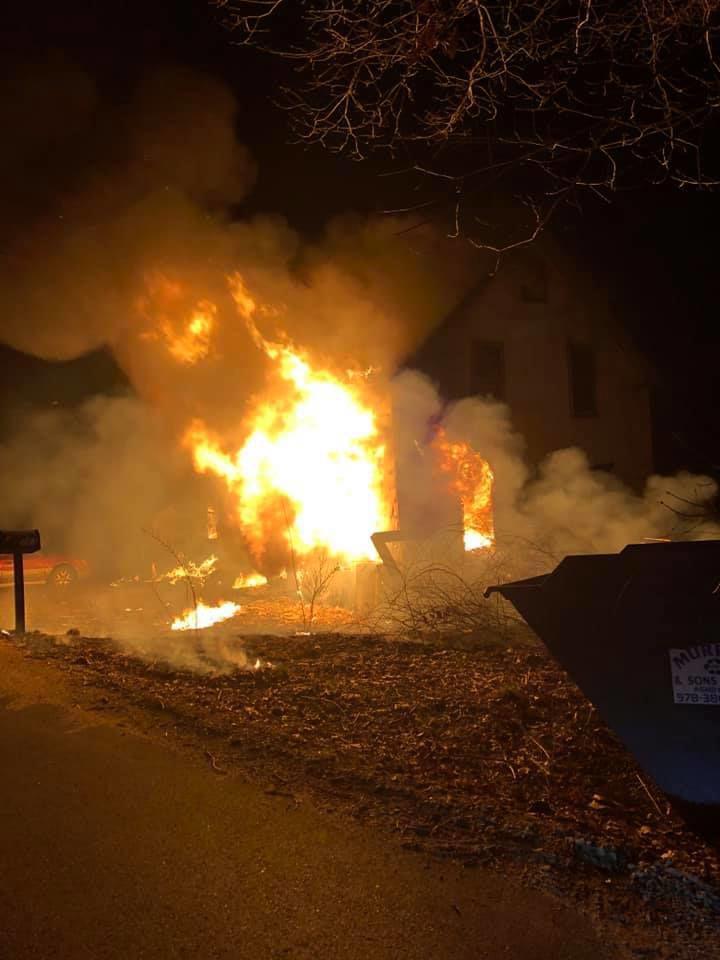 One family cat was rescued from the fire, and another was found alive near the scene. The family dog and another cat are still missing, according to the department.
None of the firefighters from any of the responding departments were injured.
The fire was declared under control about 7:30 a.m., though there is heavy damage to the home.
The cause of the fire is still being investigated, but the department does not consider it suspicious.
Anyone with information about the missing dog and cat is asked to call the New Ipswich Fire Department at 878-1364.