In Steven Xiarhos' darkest hour, after his 21-year-old son was killed in Afghanistan, a group of motorcycle riders, all Marines, came to offer comfort and support. And they've stood by his family for the 10 years since.
Now, after some of those Marines were killed in a horrific crash on Route 2 in Randolph, it's Xiarhos' turn to stand by them.
Xiarhos is deputy chief of police in Yarmouth, Mass., on Cape Cod. He's been friends with members of the Jarheads Motorcycle Club there for a decade. News that members of the club died Friday evening hit him hard.
Those who died were "American heroes," Xiarhos said.
"I don't know why God does this," he said, his voice breaking. "I don't know. Maybe there's a reason."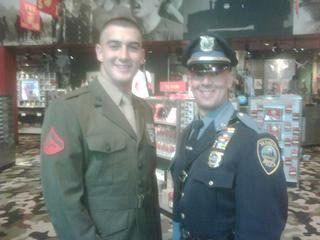 His son, Nicholas, was 21 years old when he was killed in combat in Helmand Province in Afghanistan while going to the aid of fellow Marines.
"It was Marine bikers that came to me in my worst time in my life," Xiarhos said.
They asked if they could hold a charity ride in his son's honor. And Big Nick's Ride for the Fallen has been held every year since, raising thousands of dollars for worthy causes.
In order to be a member of the Jarheads, Xiarhos said, "you have to be a combat Marine."
Members served in different wars, he said. "Some of them are young, from this war; some are from Vietnam."
"Marines are a family. They never leave your side," he said. "Never. And it doesn't matter if they are 90 or 18, Marines stick together."
"And they prove it by riding and being there for people. I'm one of those people," he said.
"Now it's time for me to be there for them. And I promise you, we will."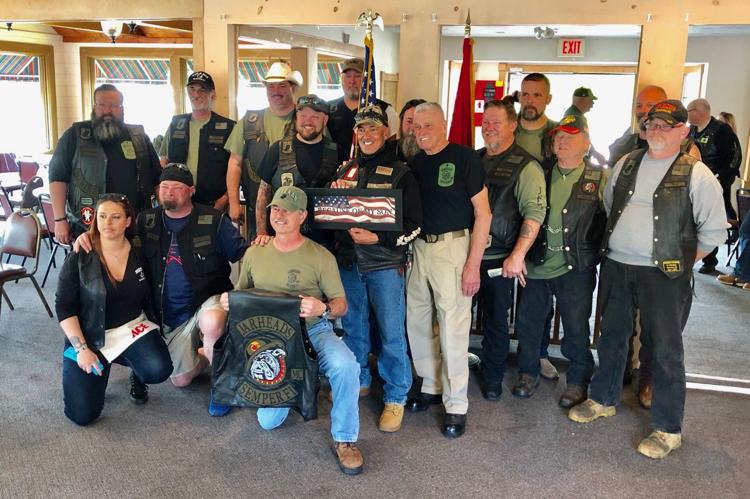 This year, Big Nick's Ride for the Fallen will be held on Cape Cod on July 21. Xiarhos said they'll donate funds they raise to the families of the crash victims.
Xiarhos has been a police officer for 40 years; it's "a calling," he said. He feels for the local first responders from New Hampshire who worked hard to save lives Friday night.
And he worries about the Marines who were riding in the group that night and who watched their friends die. "Because that will bring back horrible trauma," he said.
RANDOLPH — Seven people were killed and three others seriously injured in a fiery crash on R…
Victims were members of the Jarheads Motorcycle Club, a club for Marines and FMF (Fleet Marine Force) Navy Corpsmen.
Xiarhos said neither he nor his son Nick had ever ridden motorcycles. Now he rides his black Harley-Davidson Street Glide nearly every weekend with other riders, and on every ride they pass a helmet to collect money for the Nicholas G. Xiarhos Memorial Foundation. "It's amazing," he said. "Guys that I personally helped put in prison, and now they're out and we're shaking hands and riding motorcycles together."
Sunday morning at 9 a.m., Xiarhos will be riding again. He's hoping for a good turnout; all the money they collect will go to the families of the crash victims. They'll meet at the West Barnstable train station on Route 149.
Just a few weeks ago, members of different Jarhead clubs, including the New Hampshire chapter, came to the Cape for an event that raised about $2,000. "Now we're going to use that money to help pay for their funerals," Xiarhos said.