SWANZEY — Two homes were destroyed and two others damaged in a three-alarm fire at a mobile home park, fire officials said.
The fire at Pine Groves Mobile Home Park off Route 10 was reported around 9:50 p.m. Saturday and had fully engulfed two mobile homes when firefighters first arrived at the scene, the Swanzey Fire Department said.
Firefighters assisted two elderly residents from a neighboring home and evacuated others in the area, Swanzey Fire Capt. Eric Mattson said Sunday.
"It absolutely could have been a whole lot worse. Thankfully they have alert neighbors and people were right on top of calling 911," Mattson said.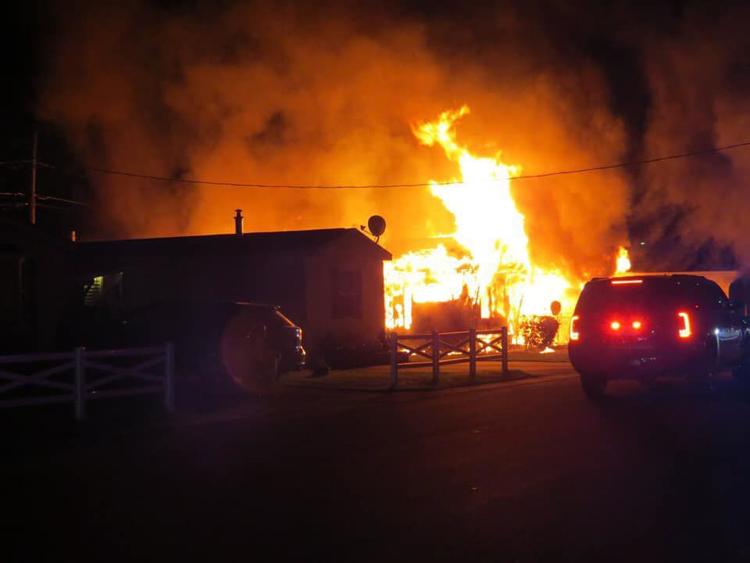 Investigators believe the fire started in one unit and spread to a neighboring property. Those two homes were destroyed and two others damaged in the fire, Mattson said.
Because there were no fire hydrants in the mobile home park, Mattson said fire crews relied on tanker trucks. Firefighters stretched several hose lines from supply tankers and sprayed adjacent homes to protect them from the spreading flames.
One resident was taken by ambulance to Cheshire Medical Center in Keene and treated and released for smoke inhalation, fire officials said. Five residents required emergency housing overnight and one was able to return to his home, the fire department said.
Fire crews remained on the scene until 3 a.m. Sunday, making sure all hot spots had been extinguished, Mattson said.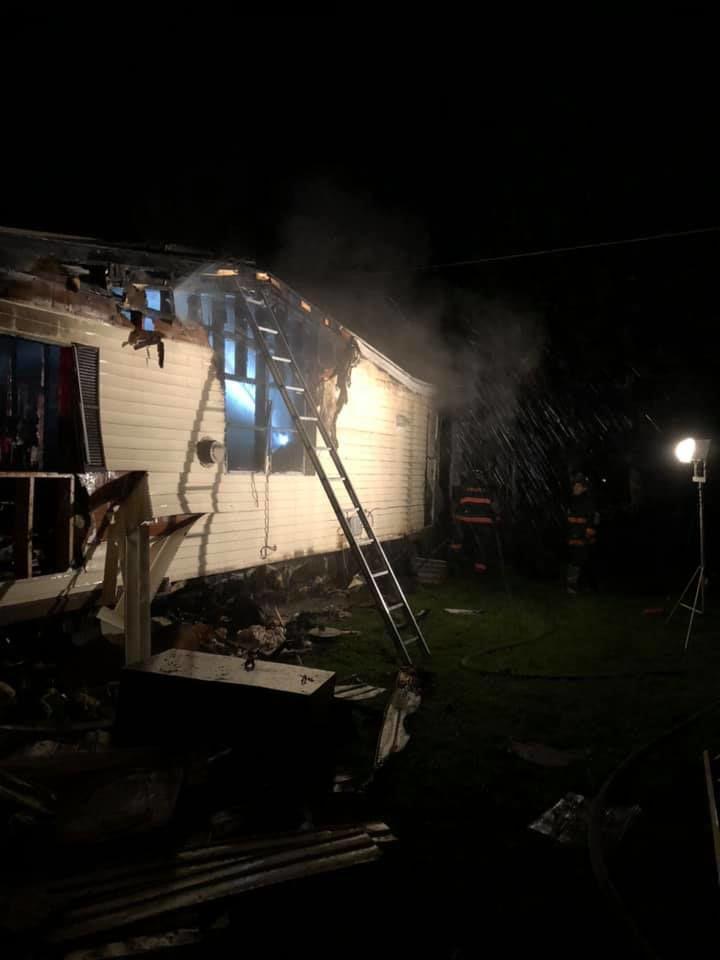 Engines and tankers from 12 communities supplied water to the scene using a shuttle from a nearby pond, fire officials said.
"The town of Swanzey would like to thank our mutual aid partners who responded to provide essential resources which supported our efforts to contain and extinguish the fire," the Swanzey Fire Department said in a release.
The cause of the fire remains under investigation. Anyone with information related to the investigation is asked to contact Mattson at 358-6455.