SEABROOK — A two-alarm blaze destroyed a single-story home Sunday, but three cats were rescued.
Fire Chief William Edwards said firefighters found one of the cats near sliding glass doors after the fire broke out at 17 Irenes Way just after 5:30 p.m.
While firefighters gave the cat oxygen, two other cats remained missing and became the focus of a search.
Edwards said those two cats were discovered in the basement about two hours later and were found just moments before a backhoe was brought in to begin demolition work after the roof collapsed.
"They went through again to look for the cats. The guys went down and scooped them up," he said, adding that all three cats were taken to a local veterinary hospital and are "alive and well."
The home is owned by Joseph and Donna Jones.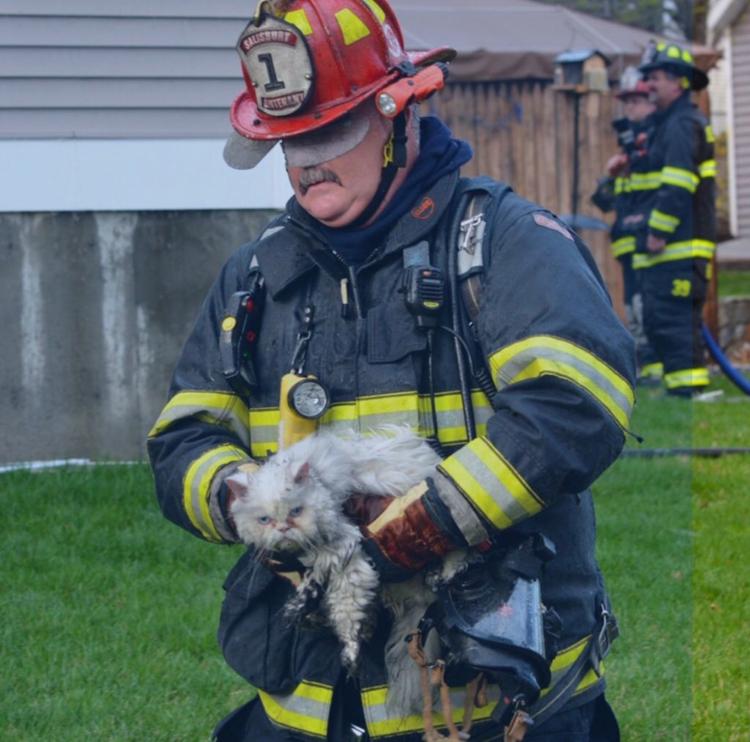 Edwards said Joseph Jones was transported to a hospital for evaluation.
Edwards said the fire appears to have started outside the attached garage and moved up the side of the residence and into the attic.
The cause of the fire remains under investigation, but it's believed to have been accidental, he said.
The flames were likely fueled by propane tanks outside the garage and several aerosol cans inside the garage, Edwards said.
He said one of the propane tanks was found about 100 feet away, while some of the cans were located more than 50 feet from the residence.
"One tank definitely took off like a rocket, from what people said," Edwards said.
The home is considered a total loss. Property records show it was built in 2011 and is assessed at $467,600.