A conservation officer was seriously injured when he was struck by an off-highway recreational vehicle in Dummer, Fish and Game Department officials said.
Matthew Holmes, 38, of Whitefield, was working a speed-enforcement detail on Dummer Pond Road when he was struck by the OHRV shortly after 5 p.m. Saturday, Fish and Game said in a news release.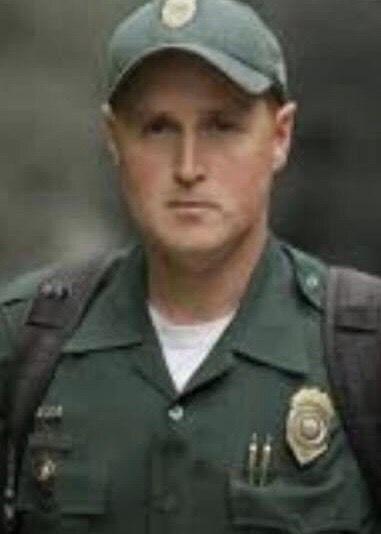 Holmes was attempting to stop two other OHRVs for speeding when he was hit from behind by a third OHRV, according to the news release. Holmes was thrown from his ATV by the impact of the collision and landed several feet away, Fish and Game said.
Conservation Officer Robert Mancini, who was also working the speed detail, dragged Holmes from the middle of the busy trail and called for help, officials said.
Several other riders who identified themselves as emergency medical technicians stopped and assisted until Holmes was taken by ambulance to Androscoggin Valley Hospital in Berlin.
Holmes was then flown to Central Maine Medical Center in Lewiston, Maine, with injuries considered to be serious but non-life-threatening, according to officials.
Fish and Game Col. Kevin Jordan told WMUR-TV that he had visited Holmes in the hospital Saturday evening and though he had suffered some broken bones and other injuries, he is expected to make a full recovery.
The driver and a passenger in the OHRV that struck Holmes were not injured, Fish and Game said.
New Hampshire State Police are investigating the crash.
Holmes has appeared in episodes of Animal Planet's "North Woods Law."