NASHUA — First responders in southern New Hampshire are mourning the death of one of their own, and wrapping his family in love and support.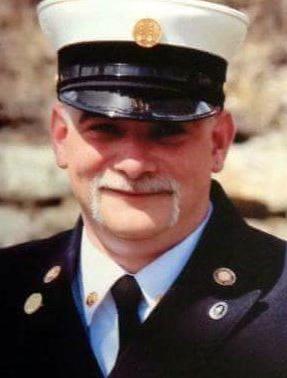 Daniel Murphy of Gilsum, a paramedic with American Medical Response in Nashua, died Wednesday evening at Dartmouth-Hitchcock Medical Center in Lebanon. He was rushed there last Sunday after he suffered critical injuries in a crash on Route 101 in Peterborough on his way home from work, according to Chris Stawasz, regional director of AMR.
Stawasz announced Murphy's death on Thursday in an email to the AMR community. "I wish I had the words to ease the sorrow that we are all feeling, but I do not," he wrote. "Dan truly loved his family both at home and at work and he LOVED being a Paramedic. He will be fondly remembered for his dedication to providing exceptional patient care to all he came in contact with."
Murphy had just gotten off his shift at 2 p.m. Sunday and was driving home, still in uniform, when the crash occurred, according to Stawasz. Murphy was taken to Monadnock Community Hospital in Peterborough and then airlifted to Dartmouth-Hitchcock.
Murphy's wife, Jenn, is also a full-time paramedic with AMR; the couple has four children between them, according to Stawasz.
Stawasz said Jenn Murphy "has asked me to convey her deep appreciation to everyone who has been so thoughtful and kind during this time."
Funeral services have not yet been finalized, he said.
AMR provides ambulance services in Manchester and Nashua.
A Go Fund Me Page has been set up to provide financial assistance to the Murphy family. Within an hour of its creation, the fund had surpassed its initial $5,000 goal. To contribute visit unionleader.com/danmurphy.