JAFFREY — The family of a Jaffrey firefighter is speaking out after she died from an accidental drug overdose.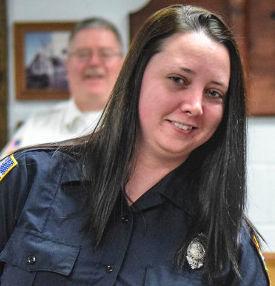 Cara Campbell, 30, died last week at Monadnock Community Hospital as a result of the overdose, according to family members.
"We think that Cara, given her brave and compassionate heart, would want these circumstances to be known to provide a warning so that others can safeguard themselves against situations like the one that stole Cara from us," the family said in a statement.
Campbell, a Conant High School graduate, had been with the department for years as a firefighter and EMT. She had recently earned her Fire II certification.
"She was proud of being an EMT/firefighter and loved the department as her second family," the family said.
She also worked as a team leader and assistant production scheduler at Medefab in Jaffrey.
"Cara will always be remembered as a big, bold, beautiful and independent spirit," the family said.
The family has asked that in lieu of flowers, donations be made in Cara's memory directly to the Jaffrey Fire Department Equipment Fund and/or the Jaffrey/Rindge Memorial Ambulance.
Campbell is also being remembered for her generosity, and her family wants it known that her heart has been donated to a recipient in need of a transplant.
"Please take care of yourselves and each other; that's what Cara would want," the family said.