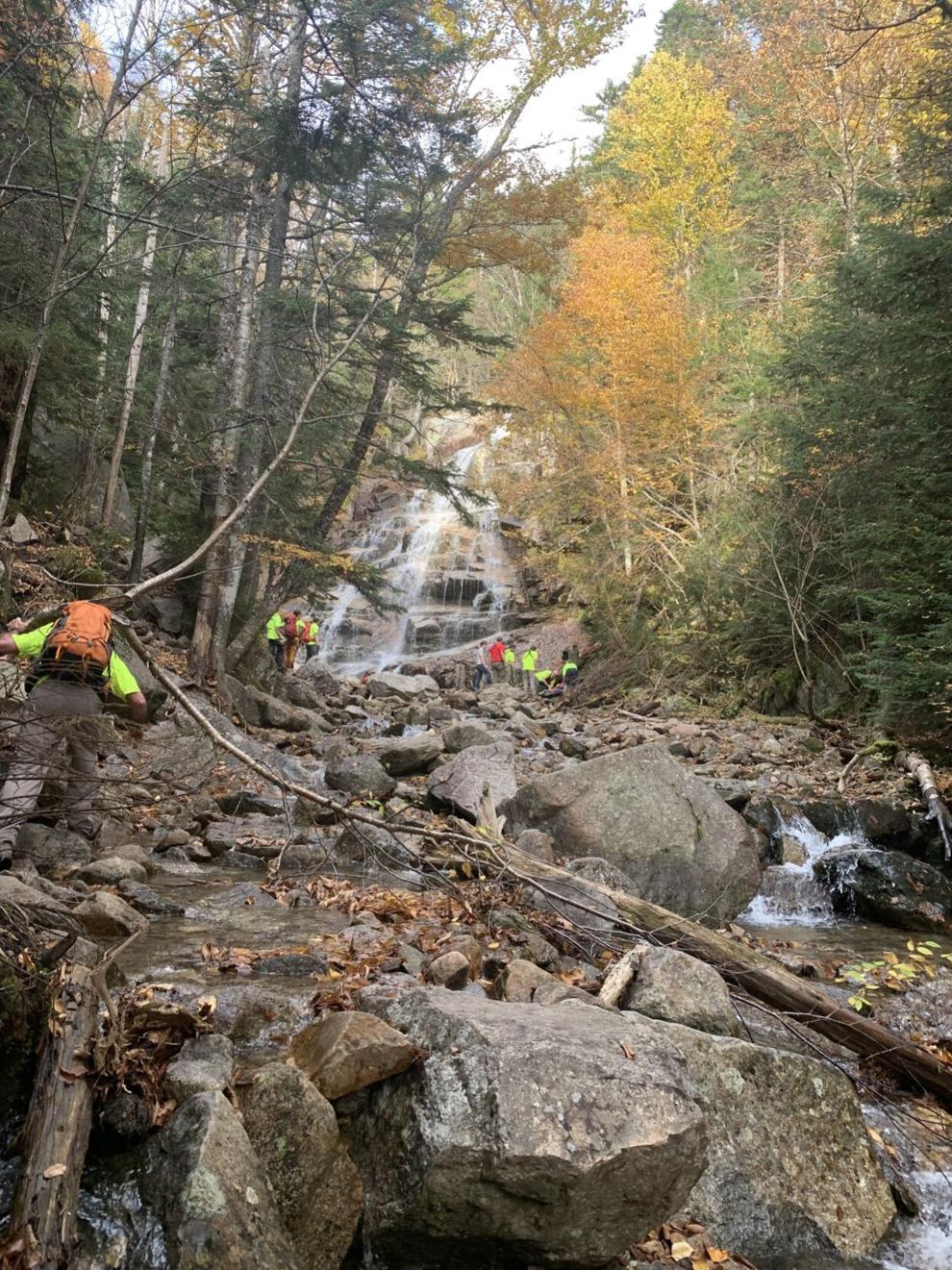 A 14-year-old Maine hiker fell nearly the entire length of Cloudland Falls on the Falling Waters Trail in Lincoln Sunday and was seriously injured, Fish and Game officials said.
The Yarmouth girl was hiking with family and friends when she tried to climb an area of the falls Sunday around 3 p.m.
Volunteer rescuers responded from the Pemigewasset Valley Search and Rescue Team, along with Fish and Game conservation officers.
"It was quickly decided that she needed to be carried in a litter and the carry-out party was able to navigate the treacherous areas of the trail without further incident," Fish and Game said in a news release Sunday night.
The rescue team reached I-93 in Lincoln at 5:35 p.m. and the teen was transported by Linwood Ambulance Service to Speare Memorial Hospital in Plymouth.