LACONIA — A domestic incident ended in tragedy when a man being sought by authorities drove through Gilford to the Laconia police station and fatally shot himself.
Richard J. Bassett Jr.'s son, a Laconia police officer, witnessed the aftermath of the Sunday afternoon incident.
"It's horrific and tragic for everyone involved," Laconia Chief of Police Matt Canfield said.
Bassett, 60, was being pursued by police when he pulled into the rear parking lot of the police station on New Salem Street. Police said he exited the vehicle holding a pistol in one hand with the muzzle pointing up and his other hand raised, palm forward, before shooting himself in the head.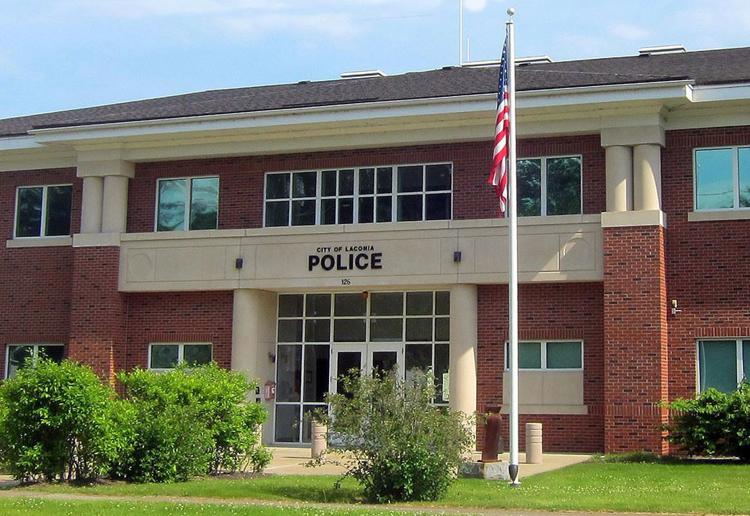 Bassett, whose 61st birthday would have been Monday, is the father of patrol officer Richard Bassett III.
"We see some bad stuff out there and this is about as bad as it gets," said Gilford Deputy Police Chief Kristian Kelley.
Gilford officers responded to the area of Vincent Drive about 4:43 p.m. in response to a report of shots being fired.
Records at the Laconia Family Court show that Bassett's wife of 42 years filed for divorce on July 24 and left the state to stay with a friend. This past Wednesday, she was granted a civil restraining order that required Bassett to stay at least 100 feet away from her.
On Sunday, Bassett allegedly followed his estranged wife in a rental car and boxed her vehicle into a driveway. Gilford police said he fired a shot that pierced the woman's car.
In seeking a protective order, Janet Bassett wrote that six days after she filed for divorce in July, her husband flew to Denmark believing she had gone there to stay with her brother. She told the court that Bassett had anger issues, had guns in the home, was drinking excessively and had threatened suicide.
She wrote that he was "obsessed" with her, that he would not stop trying to find her to "get me alone" and that she feared for her safety.
On Sunday, Gilford police issued a "be on the lookout" (BOLO) alert for the car Richard Bassett was driving. They spotted it on Morrill Street a short time later and attempted to stop it. The vehicle continued on and Gilford radioed Laconia police, who took over the pursuit at the Laconia line.
Richard Bassett continued down Morrill Street onto Gilford Avenue, making a right turn onto Union Avenue. He then turned right onto Church Street. At the intersection of Church and North Main streets, he took a left onto New Salem Street and drove into the main entrance of the police station.
"It's a tragedy for everyone involved, from the immediate family members of the victim to our officers who witnessed it," Canfield said.
Following the incident, Canfield called the department's chaplain, Father Marc Drouin, to come to the station to speak with officers.
Canfield also contacted Franklin Chief of Police David Goldstein, who heads the crisis intervention team for law enforcement in the state .
Four officers who were directly involved in the incident have been placed on leave, Canfield said, and will be required to meet with the department's psychologist to assure they are fit to return to duty and to see if additional counseling is needed.
Canfield said other department members have stepped up to take additional shifts to make up for the reduced manpower.