HAVERHILL, Mass. — A Manchester man died Wednesday at a highway bridge construction site.
Massachusetts officials have yet to release his identity. However, a family obituary identified the worker as Dennis M. Robertson, 44, of Manchester. He was employed by the Laborers Union International, Local 175.
MassDOT spokesman Kristen Pennucci said the accident happened on a barge beneath the bridge during work on the Haverhill Bridge Replacement Project.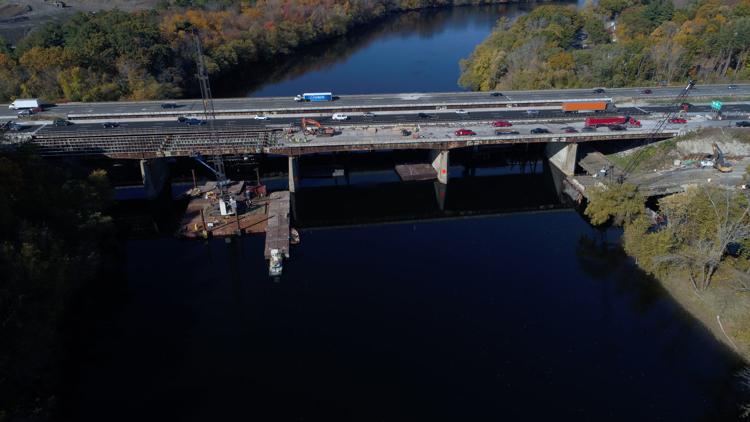 According to the district attorney's office, the man was with another worker on a telescopic boom working on the bridge that carries Interstate 495 over the Merrimack River.
Both men fell from the boom, tumbled almost 50 feet and landed on a passing barge.
Robertson was pronounced dead at the scene. The other man was taken to a Burlington, Mass., hospital with serious injuries.
"The Massachusetts Department of Transportation will be cooperating fully with OSHA and other authorities in determining what occurred to lead to this tragedy, " Pennucci said in a statement.
The $110 million construction project contracted SPS New England Inc. as general contractor and HNTB as designer.
It was granted a notice to proceed in August 2018. Since then, there have been no other reportable accidents involving workers at the construction site.
The Essex County State Police Detective Unit and Haverhill police have ruled out foul play. Investigators have not determined if the men fell because of a mechanical problem or an error made by someone working on the construction site.