The last time Nicole Olmstead saw her daughter Rachel, they ate grilled cheese sandwiches and tomato soup together, and then went for a walk around Manchester.
"It was nice," Olmstead recalled with the saddest of smiles. "It was a good day."
Two days later, Rachel Ribecca was found dead from an accidental fentanyl overdose, not at home or on the street, but in a residential drug treatment facility in Canterbury. "She was only there less than a day," Olmstead said.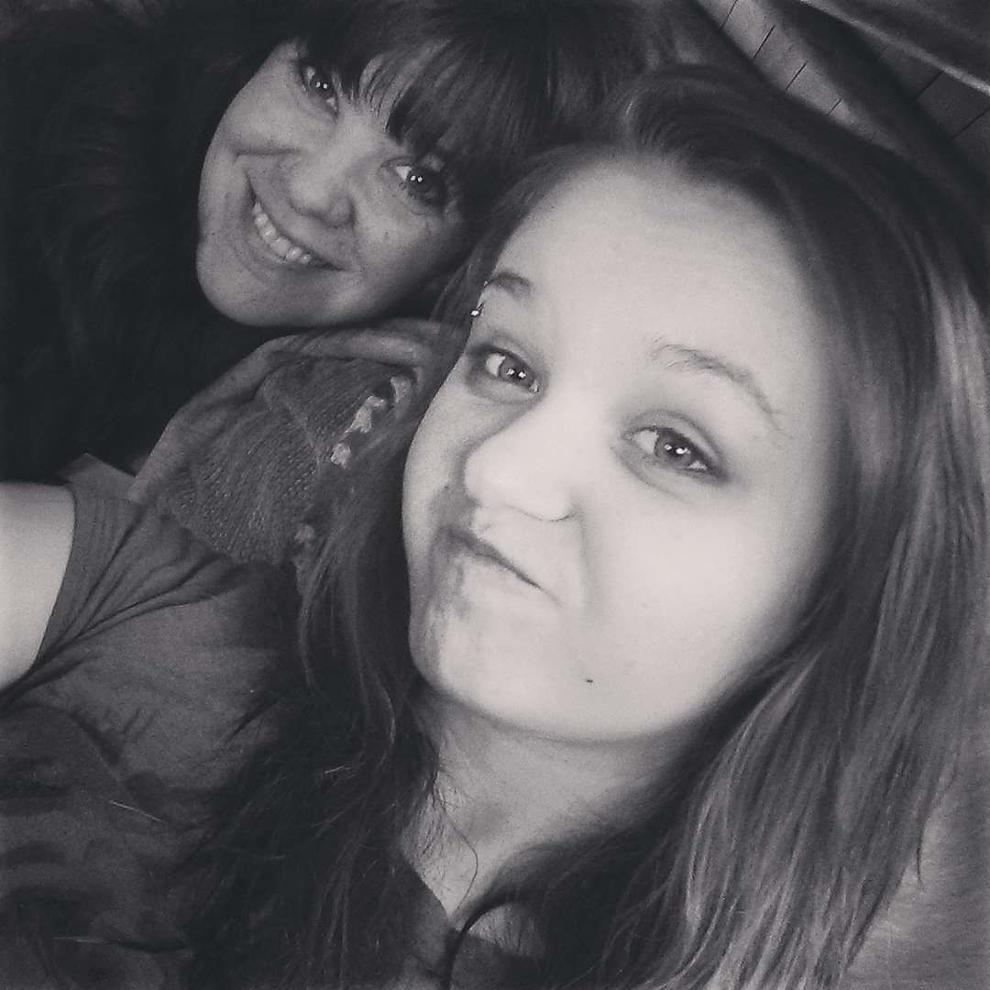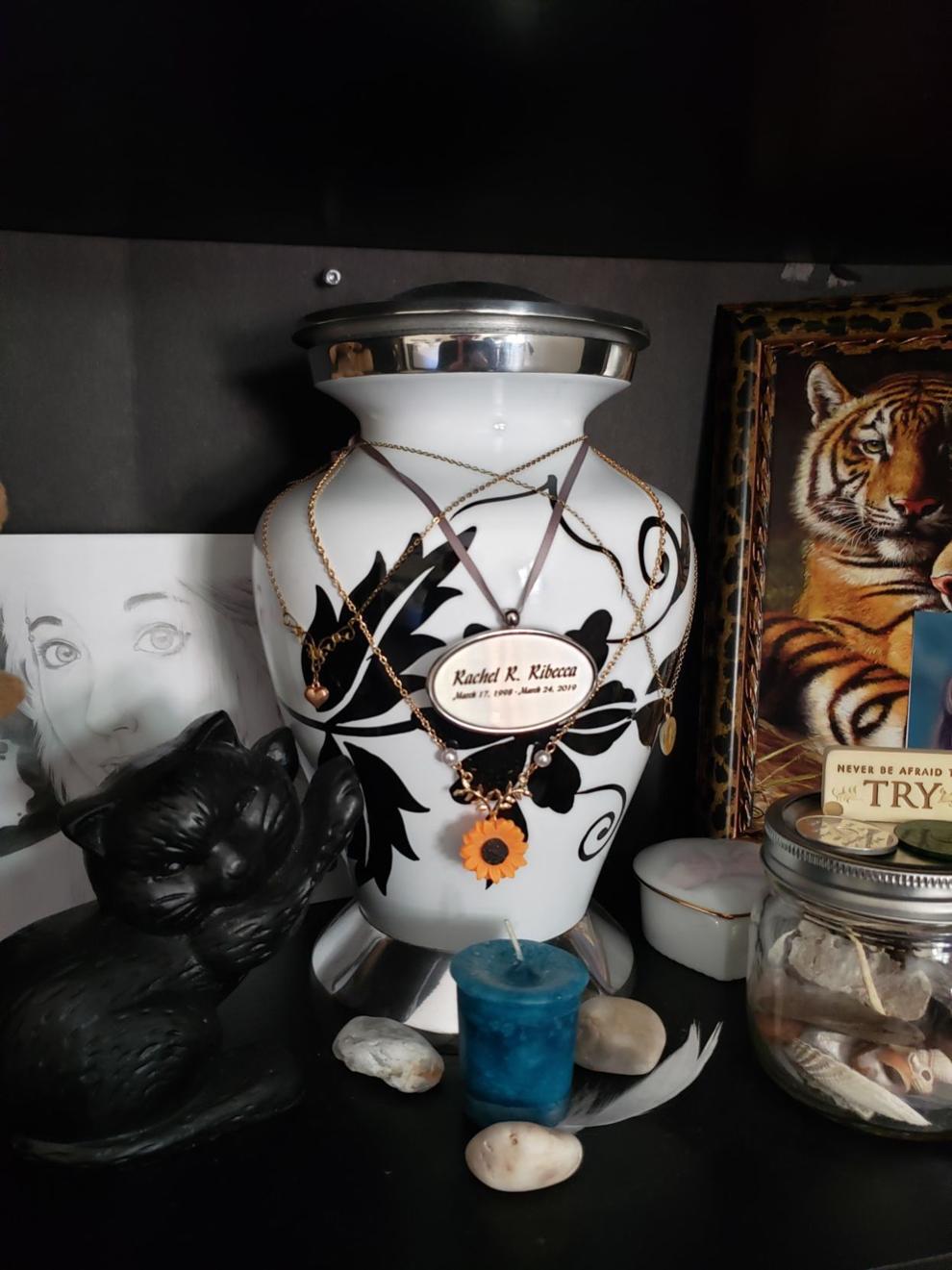 Rachel had just turned 21.
Olmstead has filed a wrongful death lawsuit against Granite Recovery Centers (GRC), alleging that negligent supervision, hiring and training at its New Freedom Academy treatment center caused her daughter's death.
Rachel had been staying at Vision House, a sober living facility for women in recovery operated by GRC. Shortly after midnight on March 24, the staff called Olmstead to tell her that Rachel had failed a drug test. They were sending her to an intensive outpatient program (IOP) later that day and then to New Freedom Academy.
Rachel called her mom after her IOP session. "She told me she was sorry and that she was going to do better, and that she loved me," Olmstead said, fresh tears coming with the memory. "And I told her I love her too and that I have faith in her, and that I hope that she goes into this and finally gets better."
The next morning, two sheriff's deputies came to Olmstead's workplace to tell her that Rachel was dead.
The lawsuit alleges that staff at the center had woken Rachel shortly after 10 p.m. on March 24 to take her medication and never checked on her again. At 6:30 the next morning, Rachel was found dead in her room.
In court documents, GRC acknowledged that Rachel had missed an evening house meeting but denied that she "spent the evening in her room unsupervised." And it states that when Rachel was awakened for her medication, "she was observed to be sober and feeling better."
Eric Spofford, GRC's founder and CEO, has long been on the front lines of the opioid crisis in New Hampshire, telling his own story of recovery to inspire others. In response to a request for an interview about Rachel Ribecca, Spofford said in a written statement that the GRC staff "has the deepest sympathy for everyone affected by the loss of someone with addiction."
"This is an epidemic that took the lives of 70,000 people last year, kills more people than car accidents, and is now the leading cause of death for adult Americans under the age of 50," Spofford said. "GRC has helped many people find recovery."
"However, GRC, like all other treatment programs, cannot guarantee that a recovery will be made by all of those who enroll in its programs."
GRC found itself in the national spotlight last summer after Vice President Mike Pence abruptly canceled a planned visit to its Salem facility to talk about the opioid crisis. Weeks later came news that the White House had learned that Jeff Hatch, a top officer at GRC, had agreed to plead guilty to a federal drug trafficking charge; it wouldn't be a good look to have the vice president shaking hands with a drug dealer.
In October, Sports Illustrated published an in-depth profile of Hatch, a former NFL player who became Spofford's close friend and GRC's chief business development officer — but who never told those in his personal or professional life that he had relapsed into addiction after being prescribed painkillers following knee surgery. The article featured an interview with Spofford and a visit to a GRC treatment center in Effingham.
After what happened to Rachel, the story outraged her dad, Stephen Ribecca, who blames GRC for Rachel's death. "They did not take care of my daughter," he said.
Ribecca, who lives in Pennsylvania, learned of his daughter's death in a phone call from his ex-wife. He had seen Rachel a few weeks earlier, when she visited him there. One night, they watched a movie together — "Beautiful Boy," about a father's desperate efforts to save his beloved son from drug addiction.
The movie hit his daughter hard, he recalled. "She crawled into my arms and I held onto her and she cried," he said.
Bright and ambitious, Rachel grew up happy and loved, one of three siblings, her parents said. They did the usual things, apple-picking and carving pumpkins, eating dinner together. Her parents divorced and both are remarried.
A few months before she graduated from Manchester West High in 2016, Rachel started to change, her mother said. Her grades were dropping and even her personality was different. Olmstead thought at first it was just a teenage thing; Rachel graduated, got a job and bought a car.
Then she found needles in her daughter's room.
"It slowly went downhill from there as her need for (heroin) increased," her mom said. "Her need to keep up her personal appearance, to keep her job, slowly faded away. ..."
Their nightmare is all too familiar to so many New Hampshire families: overdoses and treatment centers, arrests and jail, apologies and recriminations.
Olmstead sent Rachel to a private treatment center in Hampstead to detox, and then to an intensive outpatient program. Things got better for a time, then again spiraled out of control.
"I think there's a turning point," she said. "When you find your child unresponsive on her bed with a needle in her arm and you have to call 911 and have to reach in there and get vomit out of her mouth so she doesn't choke to death on it. ...
"That was, I think, the point where it felt like she wasn't even my child anymore," she said.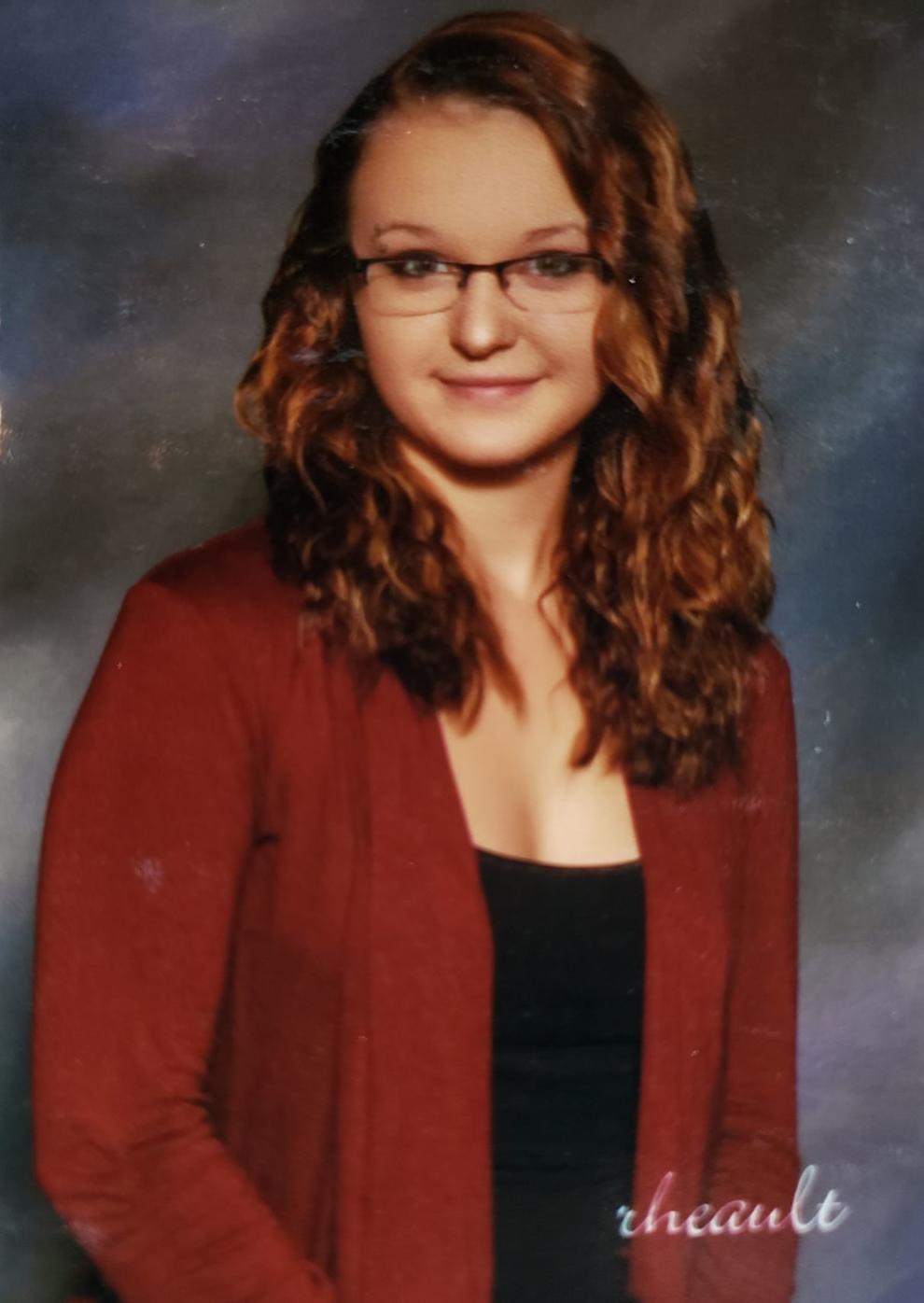 It was a boyfriend who got Rachel to try heroin, Stephen Ribecca said, but the family didn't suspect for some time. Both he and Rachel's mother were eager to get Rachel out of New Hampshire, away from the influence of those with whom she used drugs, he said. They found a rehab facility for her in California, and she seemed to be doing well there.
"It seemed like she was kicking it," he said.
Her parents wanted her to stay in California, but Rachel had to attend a court hearing here or face arrest. So she returned to New Hampshire and her mom found Vision House, a sober living house for women in Manchester, which is run by Granite Recovery Centers. When Olmstead visited, she said, "They made me feel comfortable with Rachel being there."
There was structure in the house, she said, with daily outpatient treatment, group meetings and a curfew. And to Olmstead, it felt like she was getting her daughter back; Rachel was looking for a job, eating healthy food. "She was sober, doing really well," she said.
That last day, Olmstead took Rachel grocery shopping. "She loved bananas, so I bought her a couple bunches of bananas," she said.
When Rachel was little, she would insist that her mother give money to people she saw begging on the street, said Olmstead, who wears some of Rachel's ashes in a pendant. "She was full of empathy and humanity."
And that's what some don't understand in this crisis, she said.
"A lot of what they say is true about addiction and about addicts and how they behave," Olmstead said. "But they don't understand that these were real people with families and friends."
"I'm not ashamed of my daughter," she said. "Because I remember her whole life and not just the last two years.
"She was a good person, and she was loving and caring."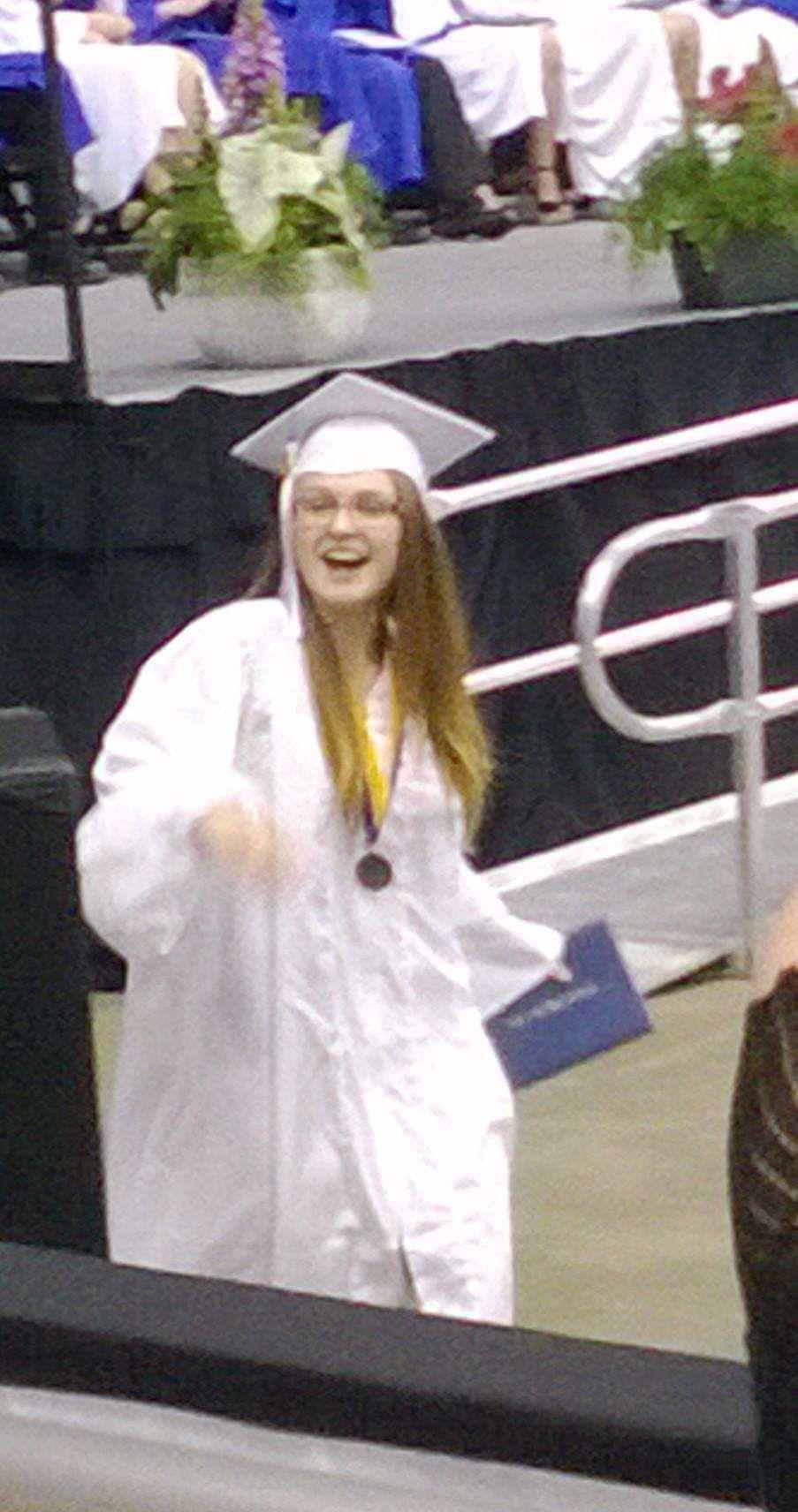 Canterbury Police Chief Michael Labrecque said police were called to New Freedom Academy on March 25 for an untimely death. Rachel Ribecca "was deceased when we got there," he said.
The investigating officer, he said, found no evidence in the room.
"There were no drugs or anything like that in the room," Labrecque said. "We didn't find needles; we didn't find paraphernalia. The room was actually pretty clean. There was no cellphone."
After police left, however, he said, a staff member from New Freedom Academy called to report they had found a baggie hidden inside the padding of Rachel's shoe.
"We went back and retrieved that. There was nothing in it, not even any residue," the chief said. "There was really nothing to test. It didn't even look dirty."
Police found no evidence of wrongdoing, Labrecque said. "It would be different if we thought somebody was selling her the stuff," he said. "We have no evidence of that, so there's really nothing for us to fall back on."
An autopsy by the state medical examiner's office revealed that Rachel had died from an accidental overdose, the chief said. It's not uncommon, he said, for someone to overdose after coming out of rehab; the usual dose can be fatal if someone's tolerance has decreased.
What happened to his daughter, Ribecca said, "is just absolute neglect." The staff at Vision House, he was told, stayed up with Rachel all night after she came back high.
"The place in Canterbury did absolutely nothing but send her to her room," he said. "If they had done their jobs properly, they would have found the drugs. She was supposed to be searched when she walked into the place, and if they had searched her shoes, they would have found that."
"She was in two different rehabs in California and survived. She goes into the one in New Hampshire and dies," he said.
In court documents responding to Olmstead's lawsuit, GRC denied the allegations and said Rachel Ribecca had "expressly waived" any right to recover damages by signing a hold-harmless agreement. It said what happened to her was caused by "the acts of third parties for whom the defendant is not responsible," and by her own violation of "various statutes, ordinances and regulations and/or breach of agreements. …"
Joseph Russo, Olmstead's attorney, calls Rachel's death "an unspeakable tragedy." When he looked over the records, he said, "It became pretty clear that there was a paper trail of neglect where this could have easily been avoided with more stringent oversight."
Her parents say Rachel's death was preventable.
"What I feel is my daughter should be alive and be in some kind of program now," Ribecca said. "I'm not saying she didn't have a problem; she did. But there's just so many blunders here that this can't happen again."
"I'll never believe that this would have happened anyway," Olmstead said. "I'll never believe that because I know she wanted to live. I know she had changed.
"I know she still loved me."