NASHUA — New Hampshire needs to combat the stigma and make significant investments in addressing mental health needs for police officers, according to law enforcement officials.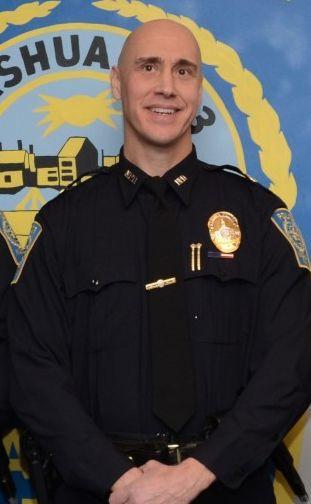 Weeks after Capt. Jon Lehto of the Nashua Police Department died by suicide, representatives from several police departments gathered Tuesday at the Nashua police station to discuss the high risk of suicide among first responders and how to tackle the problem.
"We have done very little as a society to stop it," said Ken Norton, executive director of the New Hampshire chapter of the National Alliance on Mental Illness.
Suicide among law enforcement is a public health issue that deserves attention, research and funding, according to Norton.
"It has been suppressed for so many years because of the profession," said Lt. Keith Dillon of the Nashua Police Department.
Police officers are continuously tasked with being the healers, but now some of them need healing, said Dillon, adding it is imperative that New Hampshire police departments have conversations about law enforcement resiliency and mental health.
"At some point we have to look out for the officer in crisis," echoed Carlo Capano, Manchester's police chief.
Police officials openly discussed the sensitive topic during a roundtable discussion with Sen. Jeanne Shaheen.
In bipartisan funding legislation for fiscal year 2020 that recently passed the Senate Committee on Appropriations, Shaheen added $5 million for the Law Enforcement Mental Health and Wellness Act, according to a news release. Of that amount, $3 million will be provided in grants for state and local law enforcement agencies to use for improved mental health services, training to reduce the stigma of officers seeking help, and programs to address handling repeated exposure to stress and trauma, according to the release.
More law enforcement professionals are dying from suicide than in the line of duty, according to Shaheen, who applauded the Nashua Police Department and Lehto's family for openly discussing the topic.
"I know there is more we should be doing," said Shaheen, urging police officials to brainstorm ways to improve and expand mental health services for officers.
"We all looked for signs and weren't able to see them," said Chief Mike Carignan of the Nashua Police Department.
Now, as the department moves forward while still grieving the loss of one of its own, Carignan said it is crucial to determine what the next steps will be to prevent this from happening again.
He mentioned peer-to-peer support, as well as mental health first-aid training for officers.
"We have another epidemic on our hands," said Chief David Goldstein of the Franklin Police Department.
The number of police officers dying by suicide is staggering, he said, adding the solution will require data, research and committed individuals eager to help.
John Mulet with Veteran & First Responder Healthcare said 55 law enforcement officers were murdered in 2018 while 167 died by suicide.
"Let that sink in for a minute," he said.
As the drug crisis continues in New Hampshire, Mulet predicts there will be more mental health issues looming for area police officers who are dealing with the extensive drug cases. He hopes that an independently funded, centralized peer program might be created that would include every police force in the state.
"Unfortunately, again, we are talking about money here," said Mulet, a former New York City police officer.