HUDSON — A New Hampshire airman was killed in a plane crash Monday while serving in Afghanistan.
The U.S. Department of Defense confirmed Wednesday night that Air Force Capt. Ryan Phaneuf, 30, of Hudson, died in Ghazni Province, along with Lt. Col. Paul Voss, 46, of Yigo, Guam. The cause of the crash of their Bombardier E-11A aircraft is still under investigation.
Phaneuf had been a pilot in the Air Force since 2012.
Phaneuf was a graduate of Alvirne High School in Hudson and Embry-Riddle Aeronautical University, according to his LinkedIn account.
"It is with sadness that we announce the death of USAF Pilot, Ryan Phaneuf. Ryan was on an active-duty flight in Afghanistan, as part of his military duties... Ryan was a graduate of the Class of 2007, and a commander in our JROTC program," Alvirne High School tweeted Wednesday.
Phaneuf was the second Alvirne graduate to die tragically in the past week.
On Thursday, Officer Katie Thyne, 25, of Newport News, Va., was killed while conducting a traffic stop. She was a 2013 Alvirne grad.
"The entire Hudson community is saddened by the loss of these two patriots and our thoughts and prayers will be with their families during this difficult time," Hudson selectmen said in a statement late Wednesday night.
Phaneuf was a B-1 bomber pilot with the 37th Bomb Squadron at Ellsworth Air Force Base in South Dakota. Voss was assigned to Headquarters Air Combat Command at Joint Base Langley-Eustis, Virginia.
A statement from the 28th Bomb Wing Public Affairs office said the incident is a tragic loss to the Air Force and its Ellsworth family.
"Our thoughts and prayers are with the member's family, friends and co-workers as we all come to terms with this tragedy," said Col. David A. Doss, 28th Bomb Wing commander. "Every uniformed and civilian Airman assigned to Ellsworth is a valuable member of our team and this Airman will be greatly missed by all."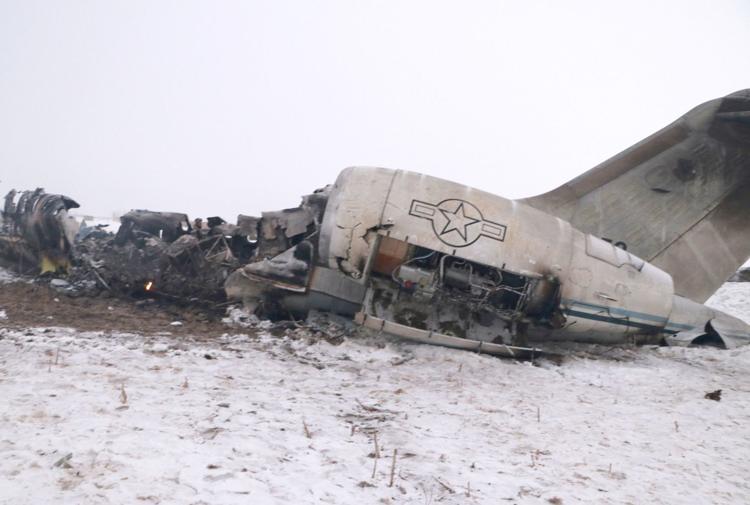 Condolences flowed in from across the state Wednesday night.
"I am saddened to learn of the death of Capt. Ryan Phaneuf in Afghanistan earlier this week. My thoughts are with Capt. Phaneuf's family at this time, along with the family of Lt. Col. Voss. May we never forget their sacrifice, and may their memory be eternal," First District Congressman Chris Pappas said in a tweet.
"My heart is heavy to learn of the tragic loss of Captain Ryan Phaneuf in the line of duty," Sen. Jeanne Shaheen said in a statement. "My thoughts and deepest condolences are with Ryan's family, friends and fellow Airmen during this tremendously painful time. Ryan made the ultimate sacrifice in defense of our country, and I join a grateful nation and all Granite Staters in honoring the life and service of this brave, young American."
Sen. Maggie Hassan said she was devastated to hear of Phaneuf's passing, saying he died while bravely serving our country.
"His death is a somber reminder of all the men and women in uniform currently in harm's way in Afghanistan and around the world, putting their lives on the line to keep us safe, secure, and free. I am profoundly grateful for the service of Captain Phaneuf, may he rest in peace," Hassan said.
Gov. Chris Sununu said his sincere thoughts and prayers are with Phaneuf's family.
"Capt. Phaneuf made the ultimate sacrifice so that we may continue to live freely. All of New Hampshire, and America, mourns the loss of this great hero," Sununu said in a statement.
Phaneuf has been decorated with the Air Force Commendation Medal, Meritorious Unit Award, Air Force Outstanding Unit Award, National Defense Service Medal, Global War on Terrorism Service Medal, Air Force Longevity Service, Air Force Special Duty Ribbon, Small Arms Expert Marksmanship Ribbon (Rifle), and Air Force Training Ribbon.