SALEM — This week marks the one-year anniversary of the formal start of a criminal investigation into Salem's former police chief, its deputy chief and two senior officers.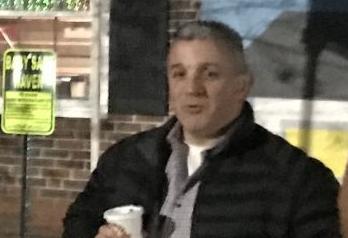 But investigators at the state Attorney General's office say the investigation is still ongoing, while the town continues to foot the bill for paid leave, overtime and other investigation-related expenses.
On Jan. 17, 2019, the Attorney General's office sent a letter to Salem town officials formally notifying them that they had begun a criminal investigation into the deputy police chief, Robert Morin. Morin was placed on paid leave and retired about five months later.
In the months that followed that initial letter, investigators sent similar letters notifying the town of criminal investigations into former Chief Paul Donovan, who had retired at the end of 2018, and Capt. Michael Wagner and Sgt. Michael Verrocchi, both of whom have been on paid administrative leave since February.
Since then, there have been a number of grand jury proceedings, according to people close to the case, but officials have said nothing about the nature of the investigations.
Department of Justice spokesman Kate Spiner said Friday the Attorney General's office is neither commenting on the case yet nor stating when it is likely to arrive at a conclusion, but confirmed the investigation is still "active and ongoing."
Meanwhile, the town has spent nearly $420,000 out of its 2019 budget in non-insurance compensation related to the investigation, according to numbers provided by Town Manager Chris Dillon. That includes paid leave for three senior officers, overtime, and costs associated with back-filling absent command roles.
"I know the Attorney General's office is doing their due diligence. I hope they are able to conclude the investigation shortly as this is not sustainable nor fair to those involved, the department, or the taxpayers," Dillon said in an emailed statement.
The paid leave for Morin topped off at $62,492 by the time he retired in June. Pay for Wagner was $130,330 by the end of the calendar year, and pay for Verrocchi reached $95,549. This doesn't account for any insurance-related costs, or accrued holiday or sick time.
The overtime cost to fill in for Verrocchi, a shift supervisor, totaled $127,301, and a compensation bump for current Deputy Chief Joel Dolan added $2,359 for the few months he filled in for Morin as captain.
Moving forward, the estimated daily cost to continue paying Wagner and Verrocchi, plus the overtime to fill in for them totals $1,422. That's nearly $20,000 in the first two weeks of January alone.
The chief's position has been filled by Administrative Chief Brian Pattullo, who is contracted from Municipal Services Inc. for $87 per hour. The former Andover, Mass., police chief has been overseeing the department without law enforcement powers in New Hampshire, updating policies, promoting staff and, at times, helping to fulfill information requests for the Attorney General's investigation.
"At the onset of this, it was probably a daily communication with the investigators then it went down to every other day, then at the least it's been about once a week in the most recent time frame," Pattullo said.
He said they promoted a new sergeant in September to avoid having to pay overtime for Verrocchi's absence, but that means he's down a patrol officer as the department isn't budgeted for any additional officers.
"Even though we've made temporary positions there's still costs associated with it," Pattullo said.
He said he understands the Attorney General's office has other pressing cases, some dealing with life and death scenarios, that have to take priority. But he said the department isn't able to plan for the future without knowing what will happen with two of its senior officers.
And Pattullo said it's easy to forget that the men who are the subjects of the investigation and their families have had to live with it hanging over them every day for nearly an entire year, which takes a toll.
"I guess the frustration is there's a cost element to the town, and there's a human element that's missing," Pattullo said. "They're living with this on a daily basis, not knowing what the outcome is."
Last summer, Associate Attorney General Jeffery Strelzin told the Union Leader the investigators are sensitive to the collateral effects of an investigation like this, and they generally try to conduct investigations as expeditiously as possible, but added that facts discovered during the investigation can sometimes prolong things.
The investigation began after a review of an audit report by Kroll Inc., a redacted version of which was made public Nov. 23, 2018. The report outlined a mismanaged internal affairs process, an uneven dispensation of disciplinary actions, a payroll system that was abused by some officers — including Chief Donovan — to receive their regular shift pay while working outside details, and a culture that was insubordinate to town hall.
The Attorney General's office began its formal review of the audit report and the police department on Nov. 30, 2018.