MANCHESTER — Authorities have released the name of the person shot and killed in the alley of a North End neighborhood and said self-defense could be a reason for the shooting.
Manchester resident Jason Barry, 42, was named in a statement issued by Manchester police and homicide prosecutors. Barry died from a single gunshot wound to the head.
"The Manchester Police Department has identified all the involved parties in the shooting and is actively investigating the incident, including the potential of a self-defense claim," the statement reads.
The statement makes no mention of an arrest.
The shooting took place shortly after midnight Thursday in an alley behind 874 Union St..
On Friday, police spent most of the day in the alley behind the house. Both the house and alley were sealed off with crime tape.
On Sunday, the crime tape was gone. No one answered the door for the first-floor apartment in the two-family house.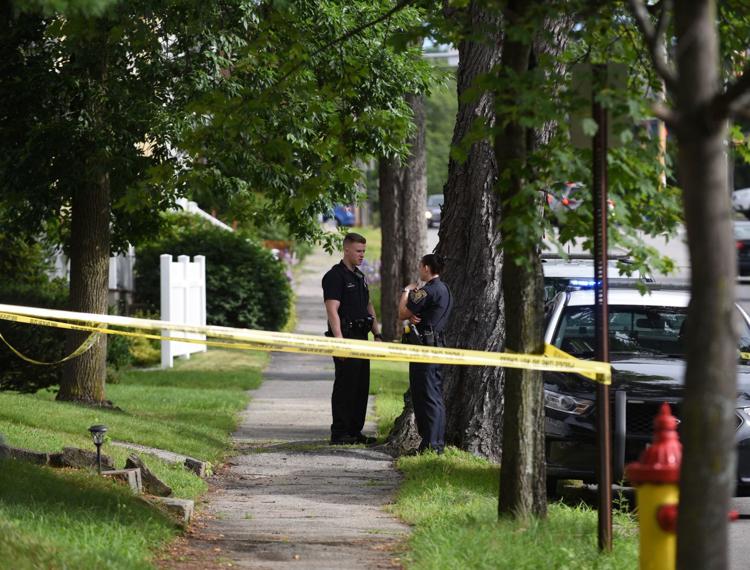 According to the mailbox, two people live on the first floor, including Colin Bouchard, who is listed as the owner in online city property records.
The tenants on the second floor said police quickly rushed them out on Friday morning.
The shooting took place in a north-south alley that runs between Union and Liberty streets. It was on a block just south of Webster Street, the commercial hub of the North End.
On Friday, a neighbor said the only crime in the area involves people who go through cars parked in the alley.
The shooting prompted both Police Chief Carlo Capano and Mayor Joyce Craig, who filed for re-election last week, to issue statements.
"We are making adjustments to address the issues that we are dealing with. We continue to ask the public to share any information they may have about any of these recent incidents. I can't stress enough the need for cooperation from anyone who may have information about these recent incidents," Capano said.
Craig said she is in constant communication with the police department and is continuing to work to ensure the safety of people in Manchester.