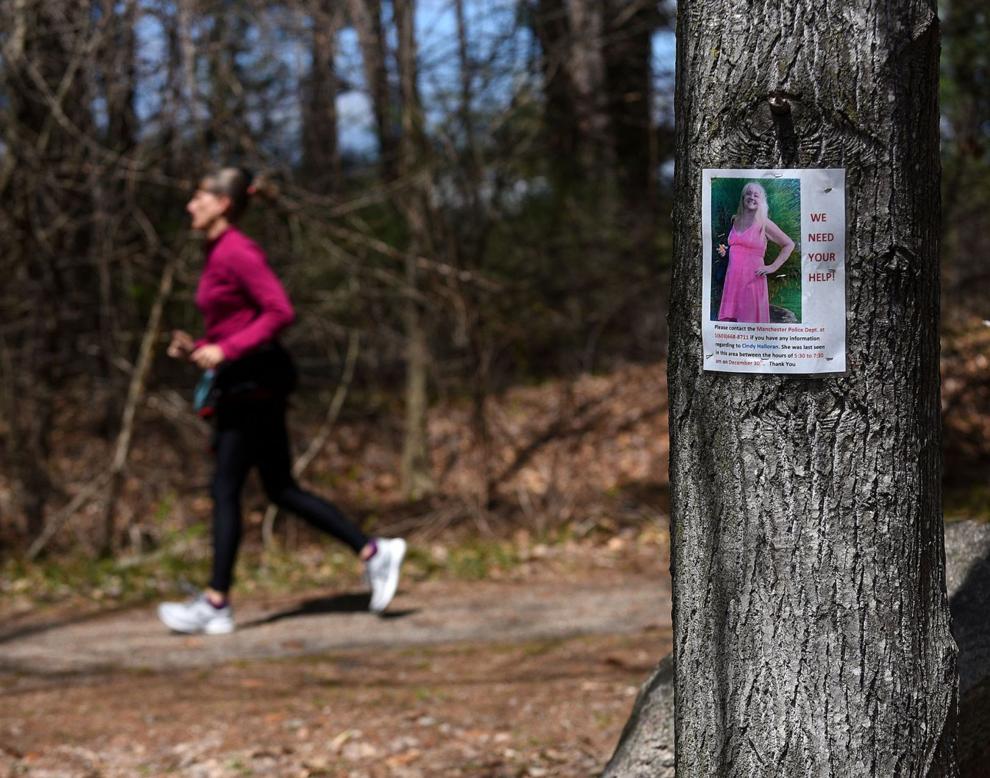 Two grisly discoveries — two bodies found over the last four months — aren't likely to impact the growing popularity of Manchester's upgraded walking/biking path, which cuts through the east side of the city.
Users shrugged off this past weekend's discovery of unidentified human remains in a ditch off the Rockingham Recreational Trail near Candia and Proctor roads.
That's about a mile from where the body of Cynthia Halloran, 69, was found last December in a parking lot adjacent to the trail. The lot is across the Route 28 Bypass from Massabesic Front Park.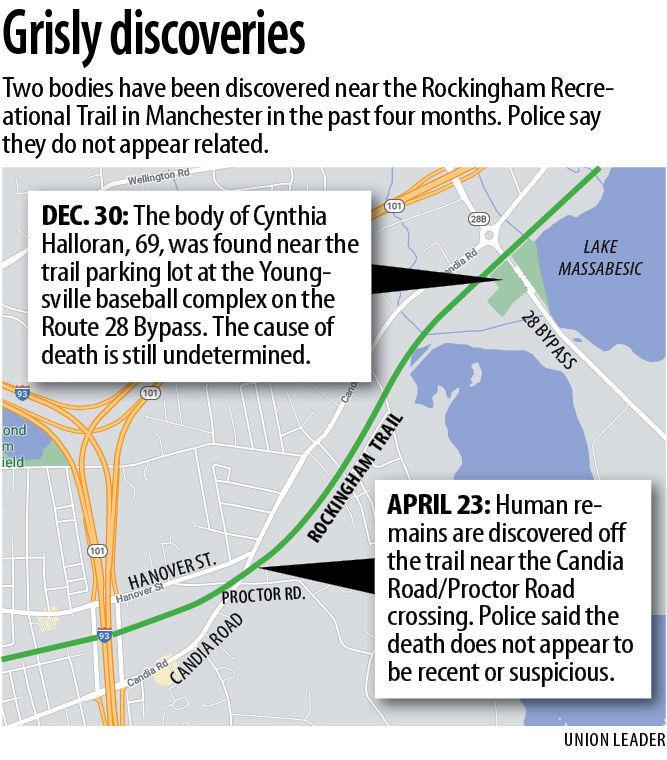 On Monday around noon, Brian Ouellette was walking his dog near a homemade sign posted on trees off the trail. The sign includes an image of Halloran and asks for anyone with information to call police.
Ouellette said the discoveries don't bother him.
"It (Halloran's body) was dropped off at 5:30 in the morning. They can do that in any parking lot," he said.
The New Hampshire Medical Examiner has said more investigation is needed before ruling how Halloran died.
Authorities have said that the two deaths do not appear to be related.
Last fall, the city upgraded a portion of the Rockingham Trail, which runs from Mammoth Road to Lake Massabesic.
The $1.09 million project involved grading surfaces with gravel and crushed stone, installing drainage pipes and railings in a swampy area and affixing traffic signals to pedestrian crossings at roadways.
The work included minor resurfacing and a new layer of stone dust on the stretch where the remains were discovered, according to city parks chief Mark Gomez.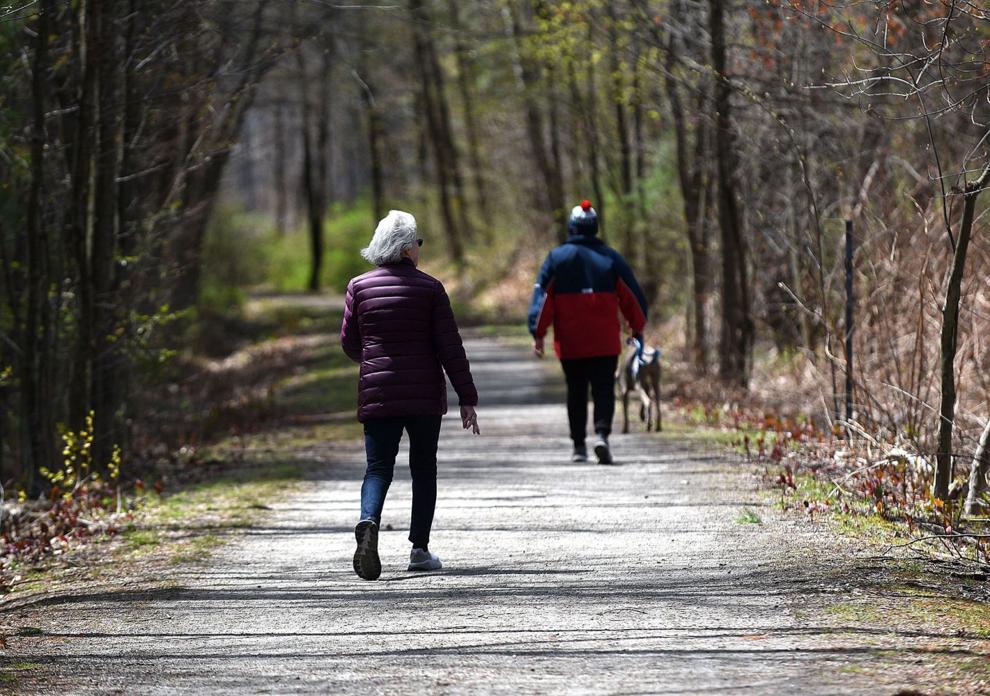 He said the discoveries are tragic, but officials have no reason to believe they were related to recreation on the trail.
"As with any system of this nature, we do encourage people to enjoy the trails in groups and to reach out to Manchester police if they see or experience anything unusual," he said in an email.
Manchester resident Cecile Chabot said she started walking the trail in August, before the city began the upgrades. The trail has grown in popularity since then, especially on weekends, she said.
Like Ouellette, Chabot said she's never seen any shady characters who would make her feel unsafe. She was out walking both Saturday and Dec. 30 when she came upon tents and police investigators who were dealing with the discoveries.
Police have told her that the Halloran death does not appear to be criminal, and police have reported the same for the discovery near Proctor Road, she said.
Both Ouellette and Chabot said they have walked the trail near Proctor Road numerous times. They're not surprised they never saw anything.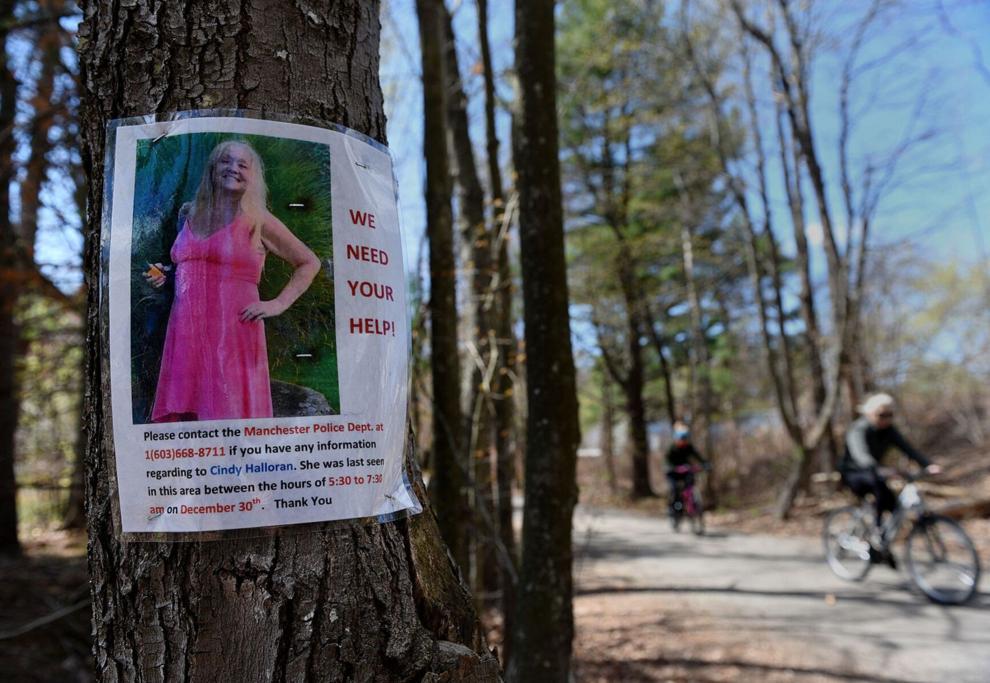 "You're not really looking for that," said Ouellette.
Police said a walker discovered the remains at about 5 p.m. Friday.
Manchester Police spokesman Heather Hamel said police are awaiting confirmation of the identity of the remains.