KEENE — Cobblestone Ale House had a "welcoming spirit," former bartender Trevor O'Brien said. "Everyone is welcome."
Tuesday afternoon, just days after a grease fire destroyed the bar and caused $1 million damage to the building, O'Brien had raised close to $17,000 through that "spirit," he said, to help those most hurt by the fire — the tenants of the apartments on the building's second floor.
The Cobblestone is a hub for a lot of Keene State alumni, O'Brien said.
"That is the group that donated so much. It was all those people. It was different, various alumni groups," he said. "That's what made it so special. … You had college students from all over the country. You had all walks of life coming through those doors and it didn't matter whatever you thought religiously, politically, sports team-wise. It was just a contagious vibe in there all the time."
On Tuesday, O'Brien said he is using "the spirit of Cobblestone" to raise money for those affected by the Saturday night fire that destroyed the bar, a Domino's pizza shop, Piazza Ice Cream and the second-floor apartments.
O'Brien said he has talked to the manager of Domino's, who told him the employees there are being taken care of by the company. The ice cream shop is seasonal so it was closed for the winter. Those businesses and Cobblestone have insurance to cover their losses, he said.
O'Brien worked at Cobblestone for 11 years, leaving in 2020 to work in real estate full time, he said. But Saturday night, when news broke about the fire, O'Brien said he was contacted by people from across the country asking what they could do.
So when he woke up Sunday morning, he knew he should start a GoFundMe.
At first, his thought was to help the current staff who are now out of work.
But then he realized it is the tenants of the second floor, now homeless, who are the ones in most need. And while many of them and their families have started individual GoFundMe pages, O'Brien said his page has cast a wider net, one that has pulled in the Keene State College alums who have fond memories of the pub.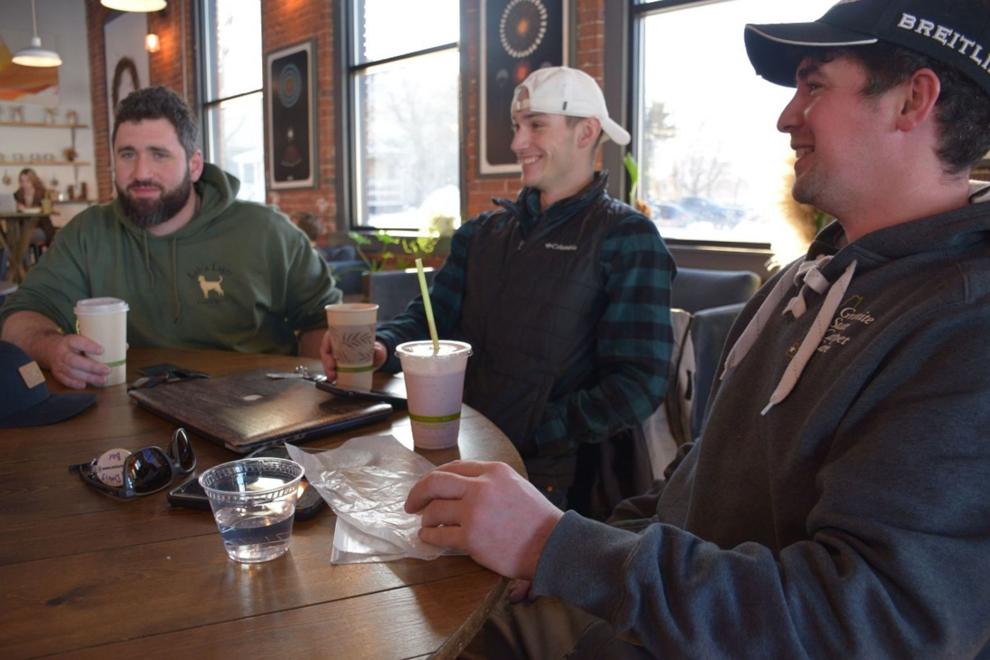 "It was the quintessential college bar," owner Joshua Bezio said.
And yet it was also fondly thought of as "Cheers," bartender Richard Welch said, by the locals who came nearly every day. "The place where everybody knows your name."
O'Brien gathered Bezio and Welch along with three other Cobblestone staff members at Brewbakers Café in Keene Tuesday afternoon.
Bezio, who also owns Nuche Tavern on Marlboro Street and a soon-to-be-open cigar bar behind Cobblestone's Main Street building, said the Cobblestone staff can work whatever shifts they want at those places, whenever they want.
O'Brien said he has reached out to the property manager as well as Southwestern Community Services for help in reaching the tenants. He has also reached out to some through their GoFundMe pages, which are numerous, he said. And Bezio said he plans to start selling T-shirts and sweatshirts this week to help raise money for the tenants.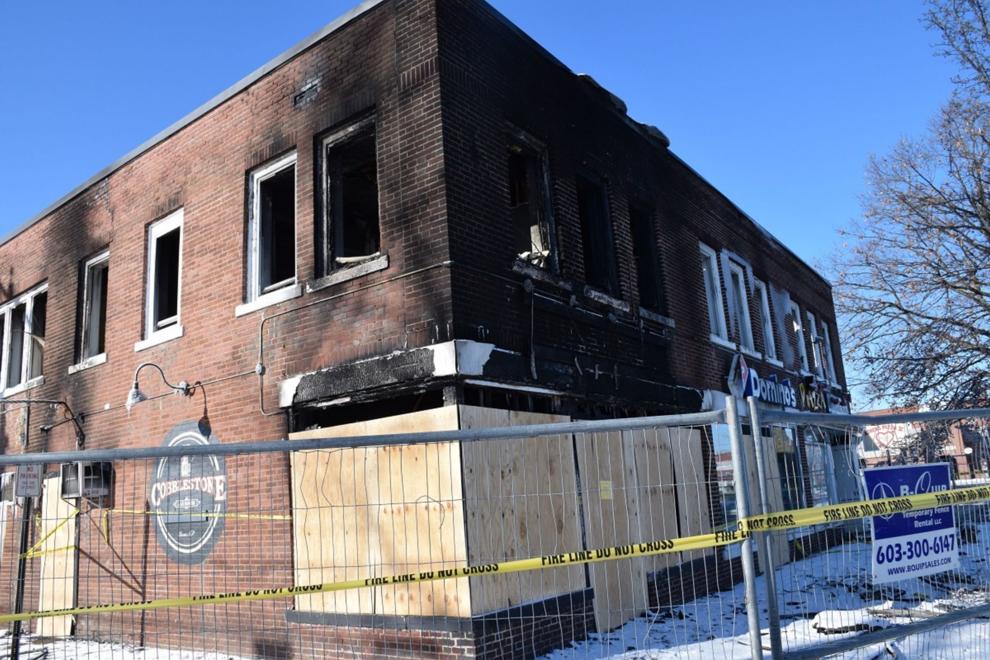 Staff members said there were only two people working the night of the fire.
January is the slow season for the bar, the staff said, so it wasn't full.
"There were not a lot of people," kitchen manager Katie Branderberry said. "We had 15, 20 people."
She was working alongside Welch when the fire started.
"This all happened … in almost less than a minute. We're talking seconds," Welch said.
They both ran into the kitchen to douse the blaze with fire extinguishers, he said.
"The (deep fryer) went up in a billow of smoke," Welch said.
"It exploded," Branderberry added.
The staff said they are not surprised by the videos surfacing of bar patrons carrying on despite smoke entering the bar and the fire alarm sounding.
Manager/bartender Isaac Reed said he wasn't working Saturday night, but said he has been there when the fire alarm sounds and nobody leaves.
"You literally have to come out from behind the bar and start herding them," Reed said.
Which is exactly what Welch and Branderberry did, they said.
Keene Deputy Fire Chief Jeffrey Chickering said Tuesday afternoon that Capt. John Bates is investigating the fire, including whether there was a delay in reporting the blaze as the videos surfacing seem to suggest.
Chickering said perhaps some of the building could have been saved if firefighters were called in even a few minutes sooner.
"It does appear there was a delay in notifying us, in how far the fire progressed. They are reviewing that," Chickering said.
Chickering said the second floor had seven apartments, and as a result of the total building loss all nine residents are displaced. The Red Cross responded to the scene and helped those who needed shelter, he said. The others were taken in by relatives, he said.
The two firefighters suffered burns while fighting the fire and were treated and released from the hospital, as was one occupant who suffered smoke inhalation, he said.