Retired Hudson police sergeant Donna Briggs often watered the flowers at the roadside memorial for East Kingston police officer Mel Keddy, who was killed by a drunken driver in Kingston 26 years ago.
On Tuesday morning, just a few hundred feet from the memorial on that same stretch of Route 125, tragedy struck her, too.
The 59-year-old Briggs was riding her bicycle to train for the upcoming Police Unity Tour when authorities said she was hit by a driver who left the scene.
The injured veteran officer, who planned to ride in Keddy's memory, wasn't discovered until about nine hours later, along an embankment on the side of the highway.
Briggs died at the scene.
As authorities searched for the driver, who state police said late Wednesday may have been driving a blue GMC Yukon made between 2000 and 2006 (seen in still photos and video below), those who knew Briggs mourned for a respected former officer who was dedicated to keeping the memory of others alive through her Police Unity Tour rides.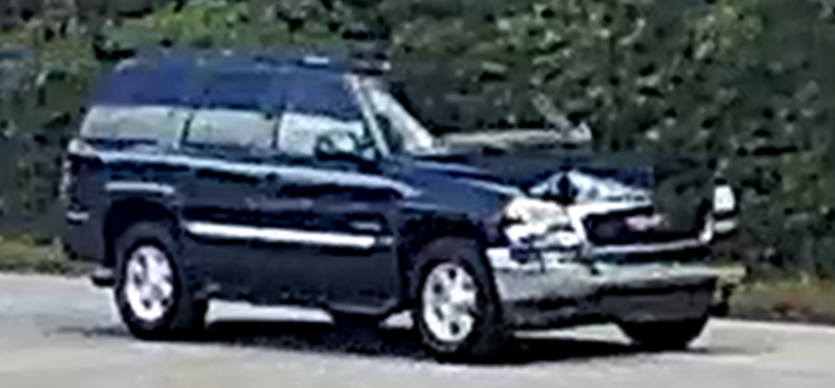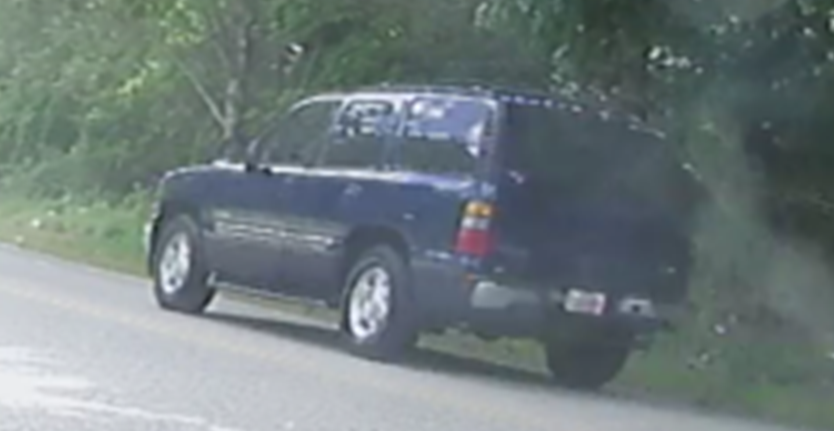 Briggs, who lived in Derry, was Hudson's first female police sergeant and worked for the department from 1993 to 2013.
Hudson Chief William Avery attended the police academy with Briggs and they both joined the department in 1993. He said he thought of her like a "little sister."
"I worked a lot of shifts with her throughout the years. Great person. Caring. Treated the public with the utmost respect. All the adjectives that you're looking for in a police officer, she possessed them," he said.
Briggs was found down the embankment near the New Boston Road intersection only after Kingston police began looking for a missing bicyclist about 8:30 p.m.
State police said it appears Briggs was struck from behind by a dark-colored vehicle traveling southbound at approximately 11:37 a.m. The vehicle was seen on surveillance video taken from a nearby business, State Police said.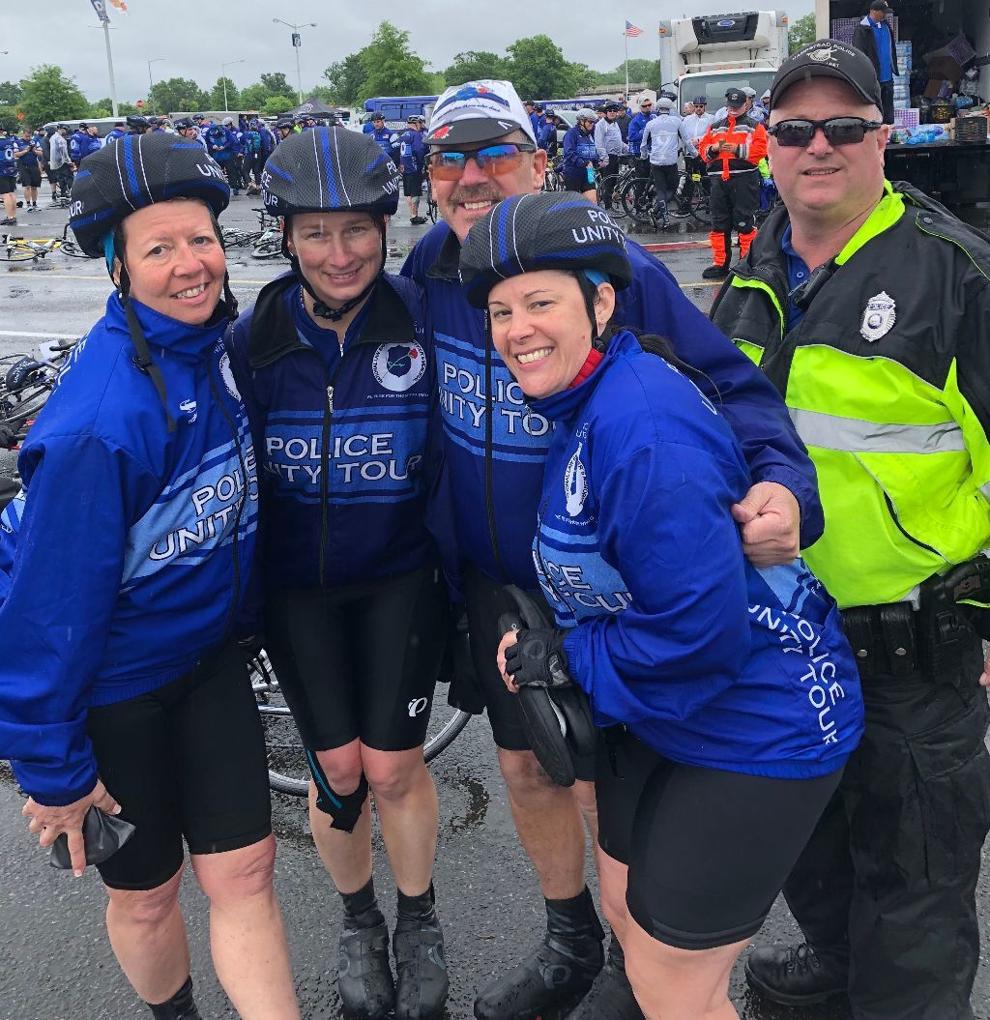 Late Wednesday, state police released the surveillance video. The footage showed a blue GMC Yukon, made sometime between 2000 and 2006, state police say, with a large dent in the hood on the passenger side, and damage to the front bumper. 
Authorities issued public pleas for information that might lead them to the driver.
"I have the utmost confidence in the state police and the Kingston Police Department to bring this to a successful conclusion to the investigation. I urge the driver to please come forward. Anybody with any information, please come forward and help the proper authorities bring this to rest," Avery said.
Kingston police officer William Harvey said Briggs regularly watered the flowers at Keddy's makeshift memorial near the spot where he was killed while directing traffic around an accident scene in 1995.
A two-liter bottle of water is always left next to the memorial, which includes a white cross and American flags. Whenever Briggs would water, Harvey said, she texted him to let him know.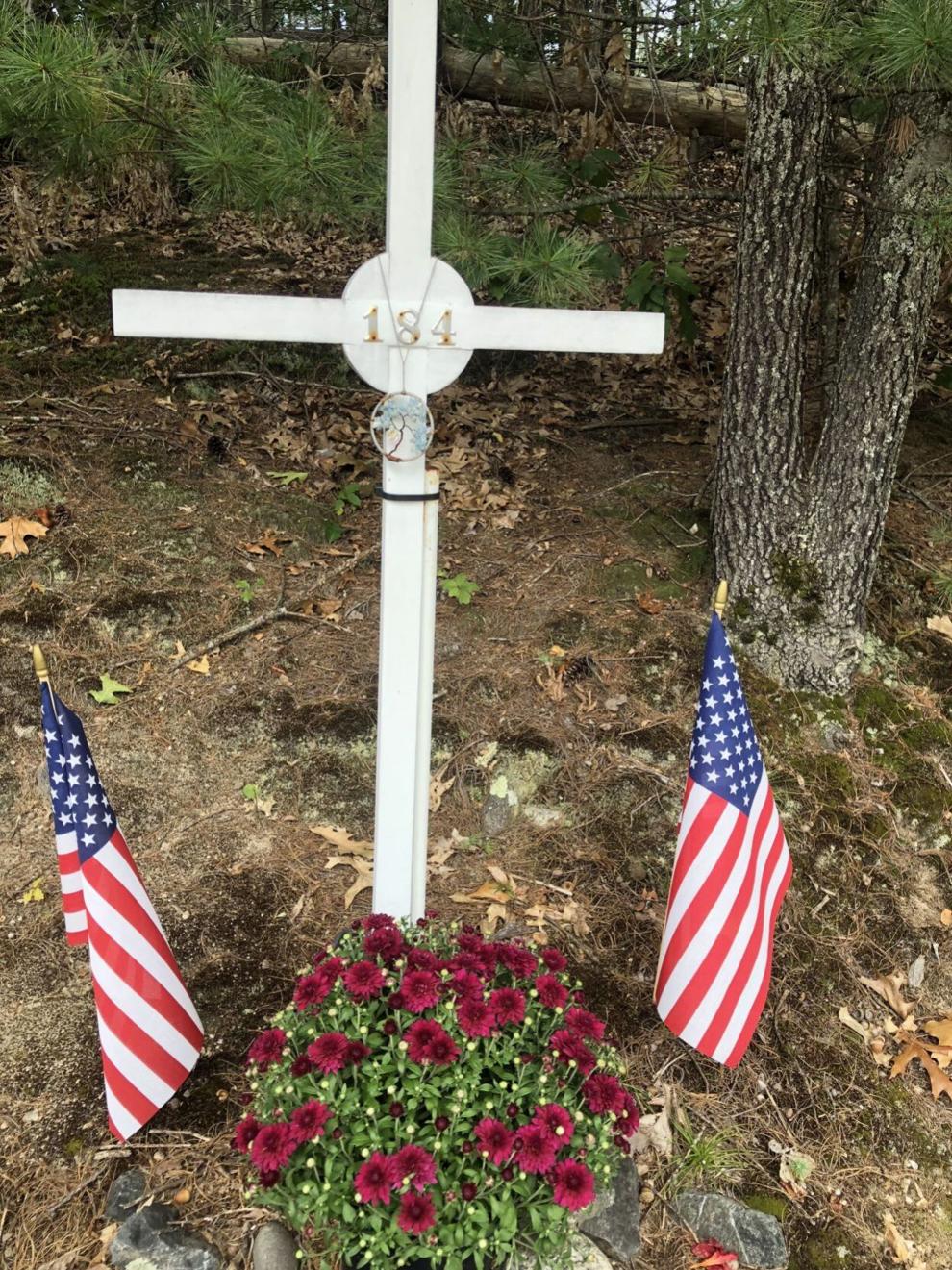 Keddy's daughter, Shyre Lancia of Salem, didn't know Briggs, but said they were planning to meet over coffee within the next couple of weeks.
"From the little bit that I did correspond with her, she just seemed like a lovely, genuine, caring woman and I'm just aghast that this happened to her and it's just terrible that someone left the scene," she said.
Briggs sent her last message to Lancia Tuesday around 8:20 a.m. — three hours before the accident.
After losing her father in the same area, Lancia can relate to what the Briggs family is going through, but she said this was different because the driver didn't stop. "I'm really hoping that they turn themselves in or that someone that they know turns them in," she said.
While working in Hudson, Briggs held positions in the patrol division, detectives' division and legal division and served as a school resource officer.
"All the kids loved her," Avery said. "The faculty and staff loved her. She pretty much ran the gamut of working in all divisions within our agency. Most people don't get an opportunity to do that throughout their career."
Avery said Briggs was well-respected among defense attorneys in the greater Nashua area when she helped out in the legal division.
After retiring from the police department, Briggs began a massage therapy business. She leaves behind a husband and two adult children.
Anyone with information related to the crash or who was traveling the area at the time is asked to contact Trooper Eric Torrens at 603-545-4396 or email Eric.M.Torrens@dos.nh.gov.