MANCHESTER — A large sinkhole of unknown origin caused traffic delays in the city's North End during rush hour late Friday afternoon, according to officials.
The 3-foot sinkhole in the 300 block of River Road first developed just after 4 p.m. City Public Works Director Kevin Sheppard said crews were at the scene within the hour and preparing plans to fill the hole with gravel.
The road was expected to reopen to full traffic within a few hours, he said.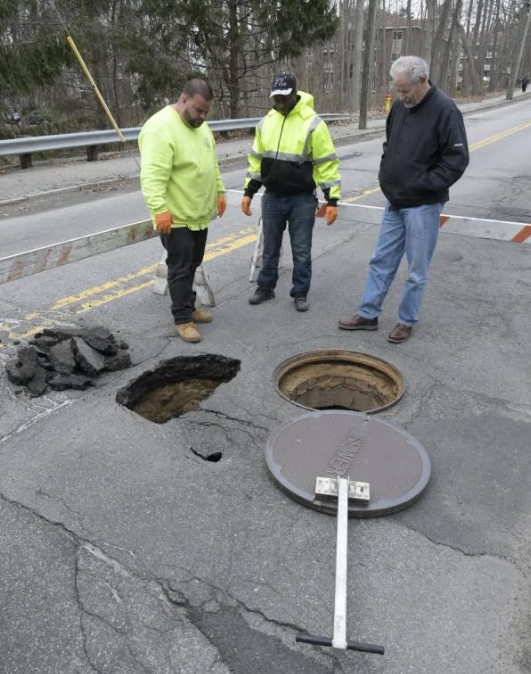 "We get these sinkholes from time to time. We do have such an old system of piping under many of these roads that the surface can break down," Sheppard said during a telephone interview.
"I'm very confident that after a few hours of traffic delays we should be able to fully open the street later (Friday)."
While the sinkhole was being filled, River Road remained open but with lane restrictions during the work, Sheppard added Friday.
Manchester police logs first reported the sinkhole as a "hazardous condition" at 321 River Road, which is north of West Webster Road and south of the Colonial Village Apartments complex.
At the time, police officials said to expect traffic delays for "up to two hours."