New Hampshire's Department of Safety says it is not keeping track of how many state troopers are vaccinated.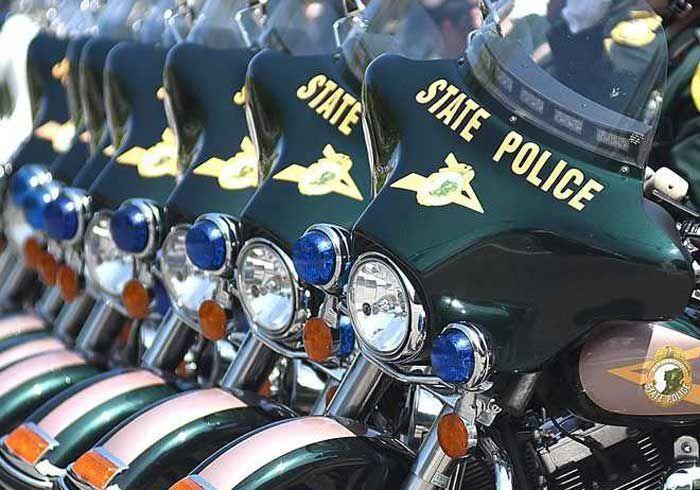 State police have played a crucial role during the pandemic, including staffing state-run testing and vaccine sites, and are one of the state workforces with the most direct exposure to the public.
First responders, including state police and municipal police and firefighters, have had access to COVID-19 vaccines since December 2020. But when asked what portion of state troopers were vaccinated against COVID-19, a spokeswoman said the Department of Safety does not collect vaccination information from staff, including state police.
This sets New Hampshire apart from many of its neighbors.
Although Massachusetts and New Hampshire share close ties and a massive flow of people across the state line — an estimated 97,000 Granite Staters, about 15% of the working-age population, commuted to the Bay State before the pandemic — Massachusetts has responded to the virus with far stricter measures than New Hampshire.
Massachusetts has imposed a vaccine requirement for all state employees, including state police.
Police and police unions have fought vaccination requirements in Massachusetts and in other states and cities with strict mandates. But an effort to block the Massachusetts mandate in court failed in September. The Massachusetts State Police Association said more than 100 state troopers resigned in September.
New Hampshire's other neighbors have vaccine-or-test rules for state employees, including state police, or expect to implement such rules early next year.
Vermont has a vaccine-or-test rule for its state workers. Although Maine does not have a vaccination requirement, a peculiarity in Maine labor law means Maine state employees will be subject to the vaccine-or-test rule that large private businesses will have to follow by Jan. 4.
In southern New England, Connecticut has a requirement for its state employees and requires cadets in the Connecticut Police Academy to get vaccinated. Rhode Island is the only other New England state without a vaccine policy for its state workers. It also does not track how many state police are vaccinated.
It is not clear if the Manchester Police Department, the largest police force in the state, is keeping track of how many of its officers are vaccinated. Asked what percentage of officers had been vaccinated, police spokeswoman Heather Hamel incorrectly stated that such information was private.
The health care privacy law known as HIPAA protects only individual identifiable information.