WALPOLE — The man who caused local police to order residents and schoolchildren to shelter in place, and caused a shelter-in-place order in Westminster, Vt., got away Wednesday despite a massive police search.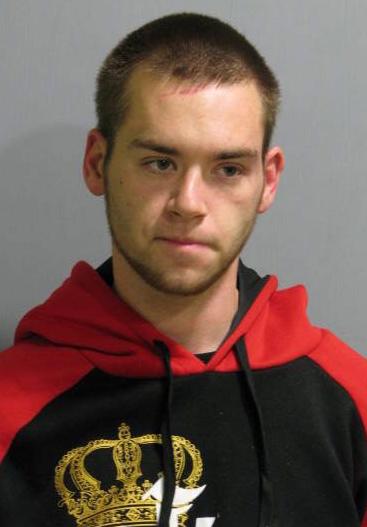 Zachariah A. McAllister, 28, of Westminster, was seen driving a silver Mercedes 100 mph on Route 12 on Wednesday morning as he fled from police, according to a statement issued by Walpole Police Chief Michael Paquette.
Police in Brattleboro, Vt., tried to stop McAllister earlier that morning and he sped away, according to Paquette.
McAllister, who is reportedly wanted on warrants out of Vermont and Massachusetts, was next spotted in Walpole heading north on Route 12 by Officer Roger Landry, according to Paquette.
When McAllister tried to take a right turn onto South Street in Walpole, he crashed into a 2017 Nissan Sentra driven by a 72-year-old woman, the chief said. The woman's condition is unknown, but Paquette had received no report of injuries.
McAllister exited the Mercedes and bolted. Police ordered businesses, homes, and schools in town to be locked down as they searched the area. K-9 units and a helicopter were called in to hunt McAllister and police from nearby towns in New Hampshire and Vermont joined in the search.
The search was called off about 2 p.m. without police arresting McAllister.
Paquette said it's likely McAllister swam the Connecticut River and headed into his hometown of Westminster.
Westminster residents told the Brattleboro Reformer they saw a man matching McAllister's description, wet and bedraggled, asking to get into homes. Westminster residents were instructed by police to stay indoors during the search and to keep their doors locked.
Paquette is asking anyone with information to contact Walpole Police Department at 445-2058 or email walpolepd@walpolenh.us.