TROY — Troy is locking down its town hall after anonymous threats came in this weekend from people angry that Police Chief David Ellis attended last week's protest in Washington.
"It's cancel culture gone crazy," Select Board Chair Richard Thackston said Monday.
Thackston said threats were made to execute town officials after it became known Ellis was present at the protest, which later turned into a violent insurrection at the Capitol. Gov. Chris Sununu has called the rioters "domestic terrorists."
Ellis, who displayed Trump campaign signs in his office last year until the Cheshire County attorney told him to remove them, reportedly did not take part in the mob violence at the Capitol that left five people, including a police officer, dead. Ellis has said he is opposed to the violence.
Once the threats came in via voicemail and email, Thackston said it seemed to be prudent to lock down town hall and allow in only people with scheduled appointments.
"This is a new world to me," he said.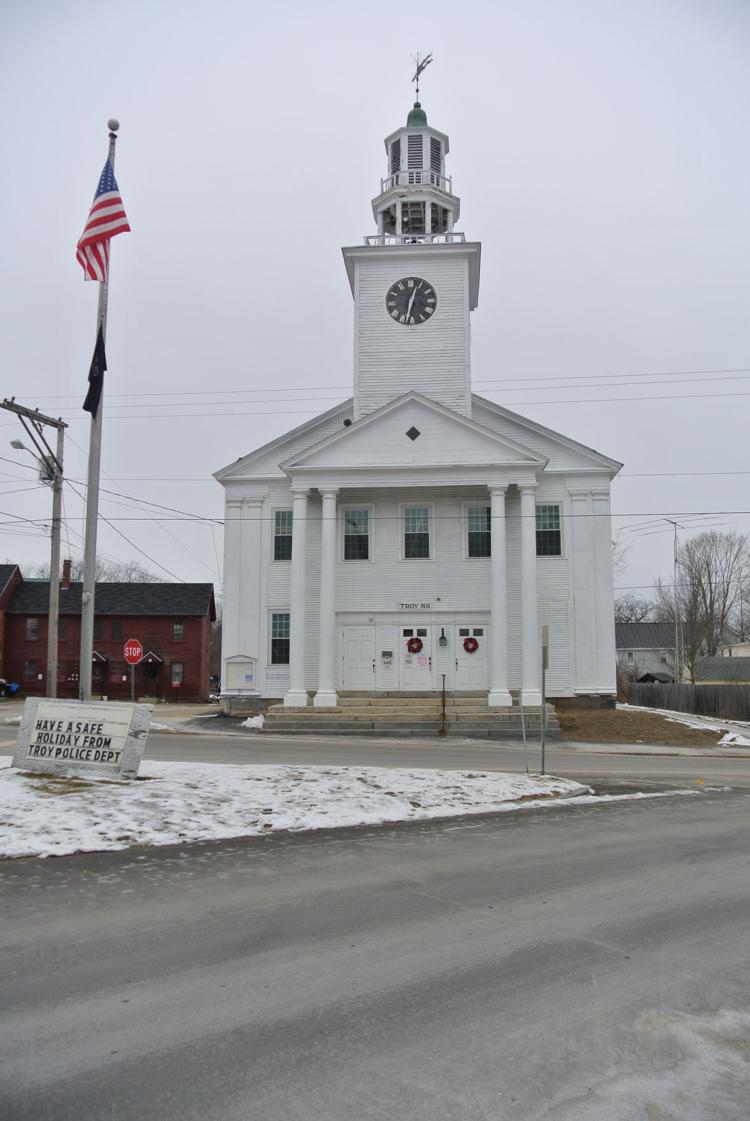 Thackston said the threats have been reported to state police, and Troop C Lt. Michael Kokoski acknowledged his agency's involvement in the matter.
"I can confirm that the town of Troy did forward us some material they received, which was concerning to them. I don't have any further comment at this time," Kokoski said
Troy's police department is staffed by Ellis and Cpl. Jeffrey Macek. On Monday there were multiple law enforcement officers at the station located behind town hall, including one officer wearing tactical gear. The public is not being allowed in the station building due to the COVID-19 pandemic.
Ellis continues to be out of the office due to COVID-19 quarantine protocol from his trip.
Thackston has said Ellis is a good chief for the town, and the issue about the Trump banner in the police station had been dealt with.
"He was contacted by the county attorney, who advised it was inappropriate, and he removed it at the time," Thackston said.
Cheshire County Attorney Chris McLaughlin said Monday that Ellis reportedly had the Trump signs up throughout the fall. Beyond being inappropriate, McLaughlin said, displaying political signs in a public building is a violation of New Hampshire law against electioneering.
"No public employee shall use public property (for electioneering,)" McLaughlin said.
No other discipline was sought over the signs. McLaughlin said it would be up to the board of selectmen to deal with Ellis.
Thackston said he hopes the controversy blows over soon.
"We'd like to get back to normal," he said.