THE WORDS ON the sage-green entryway wall of the Mount Washington Valley Adult Day Center do more than evoke positive feelings. They inspire.
Hope, compassion, kindness, tranquility. The largest white letters spell COMFORT, from an Old French word for cheer up or soothe, and the Latin for strengthen greatly — perhaps the overall themes of this special retreat.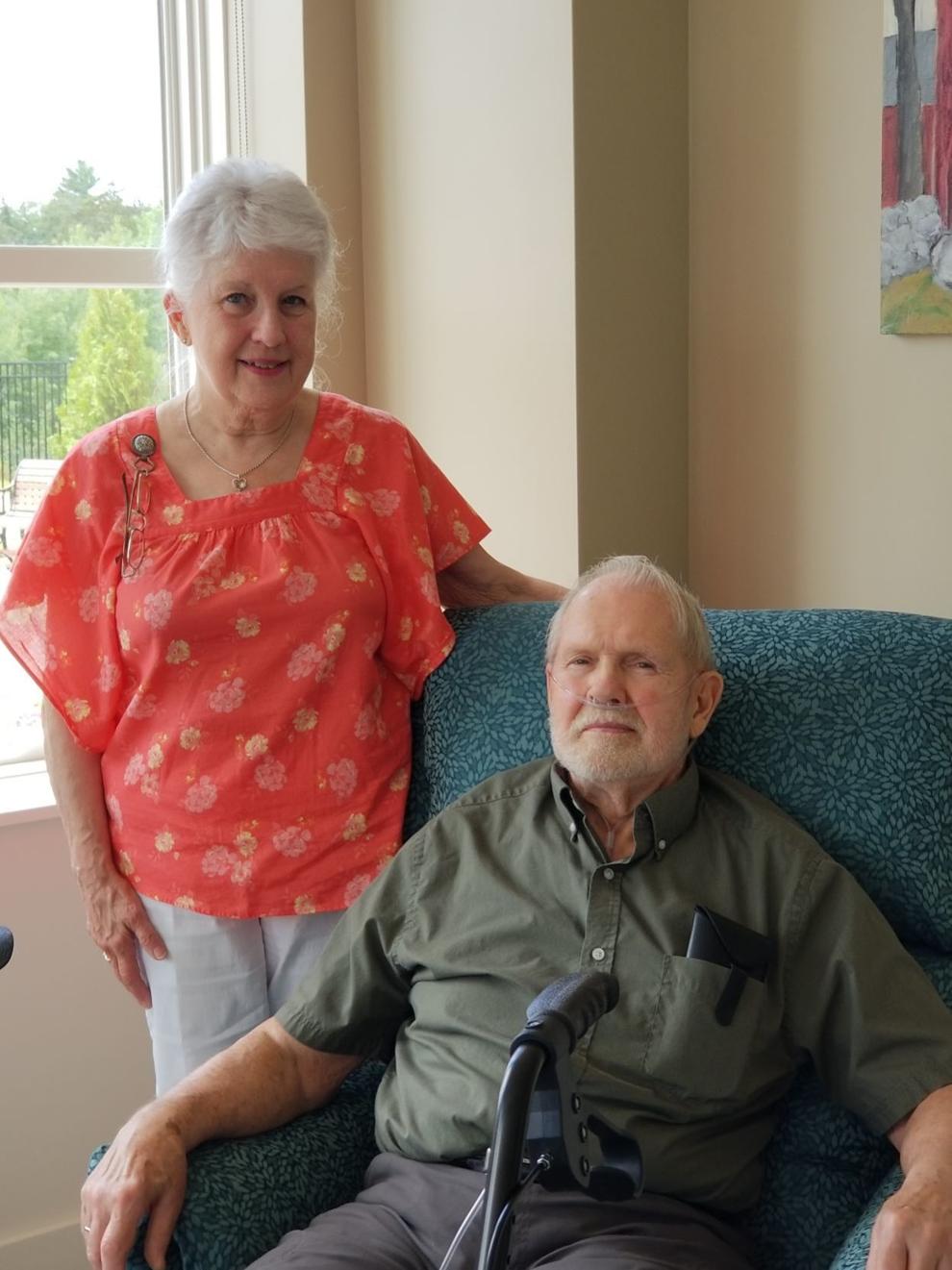 The center, which opened this month in Center Conway, is an oasis for caregivers and older adults with memory loss or chronic health conditions that make it dangerous for them to be left alone.
With easy navigation, areas for social or artistic stimulation, and explicit details inspired by what its designers discovered at centers elsewhere in the U.S., this respite for aging residents with dementia and their family caregivers may be a model for making health care and day care feel more like a pampered vacation, and a second home.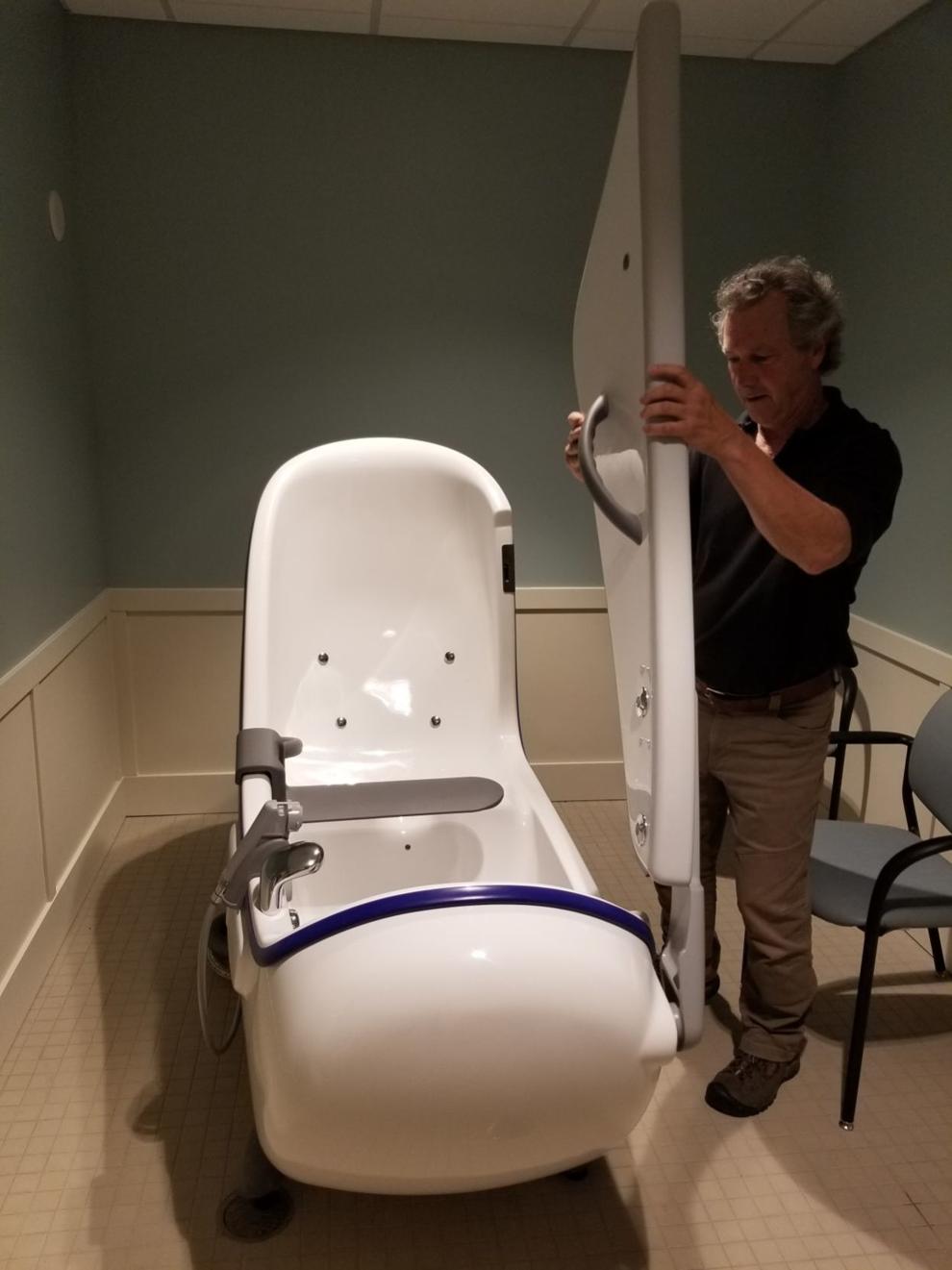 The center offers features one might expect at a resort hotel: a café, a library with reading lights and recliners, outdoor gardens for walking, a spa where nails are trimmed and hair is styled, a 72-inch flat screen TV for watching old movies or Olympic sports as a group. There's a large artificial-turf green for putting, bocce or corn hole, and a cluster of vintage red ski lift chairs that originally belonged to Cannon Mountain's Mittersill ski area that offer a view of the Moat Mountains.
Donald Waite, 83, of Center Conway, who has the early stages of Parkinson's disease and dementia, looks forward to coming, telling stories, and teaching his peers the crafts he enjoys. "The idea that maybe I can do what I want to do appealed to me," he said.
His wife of 56 years, Mary Lou, 77, said, "As soon as it was announced in the newspaper he said, 'I need to go there.' It's the excitement of being with other people, instead of just me."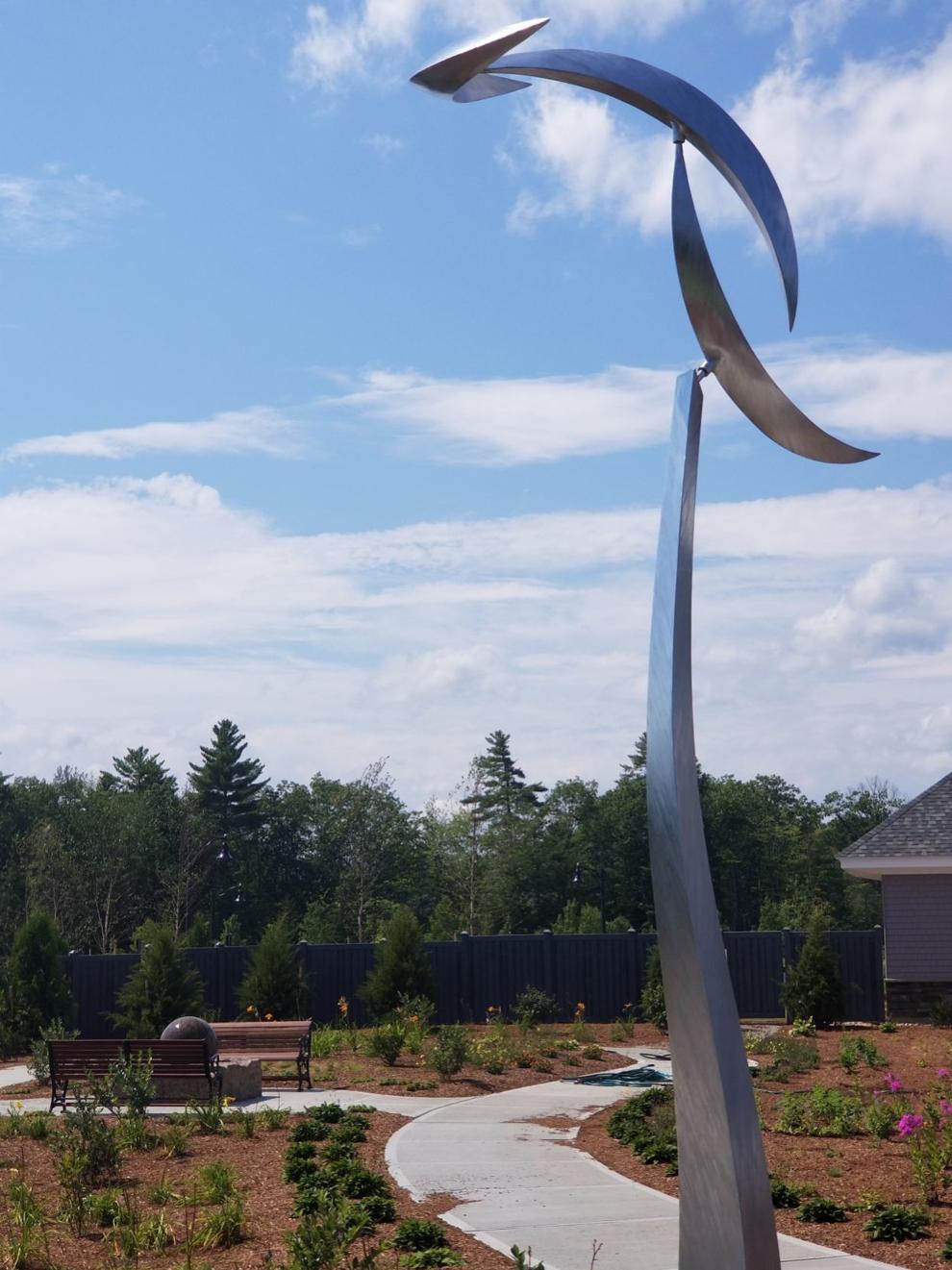 While her husband stays for a five-hour stretch, Mary Lou plans to work on quilting projects at their daughter's house, and research genealogy at the library. Donald carries some of his hobbies in a tote attached to his rolling walker: bright wool hats he's knitted for children with cancer, and a photo album of his counted cross-stitch tapestries of ocean waves crashing near a light house, a Native American holding a headdress, and chickadees perched on snowy branches; as well as portraits of moose, wolves, fawns, flowers and horses etched in wood with a flame-hot stylus, a process known as pyrography — activities he enjoys when his hands aren't too shaky.
"I love it here," Waite said. "It's a beautiful place."
A magnet, not a last resort
After four years of planning, construction, and licensing, the MWV Adult Day Center opened earlier this month, serving up to 60 people in five-hour blocks between 7:30 a.m. and 5 p.m., Monday through Friday. The cost to patients: $75 — about the price of an adult ski lift ticket.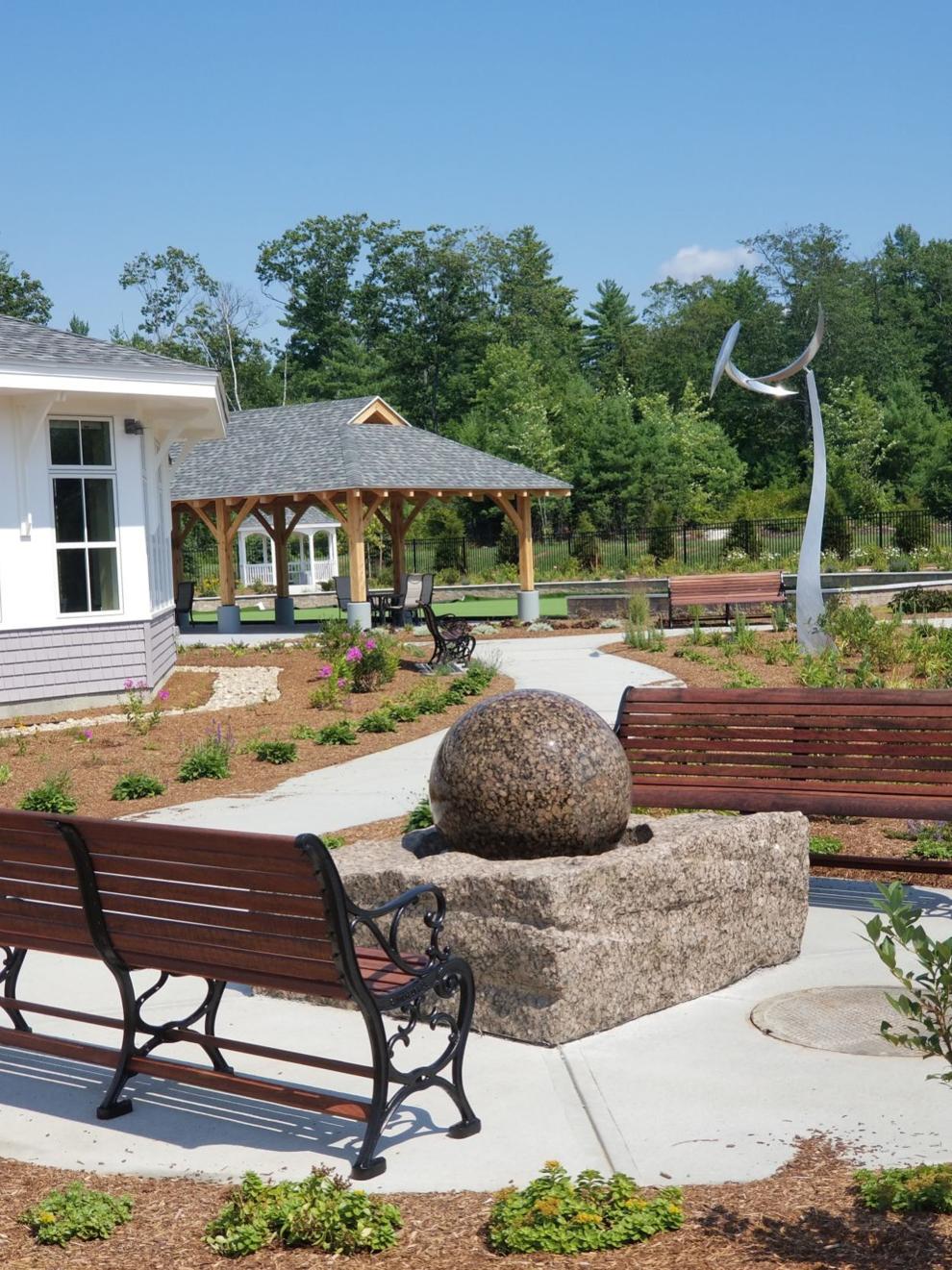 The center is finalizing insurance coverage; payment options will likely include private pay/cash, long term care insurance, VA benefits and Medicaid options. Subsidies may be available through New Hampshire Department of Health and Human Services' Choices for Independence, which issues respite grants for New Hampshire residents who live at home and are eligible for nursing-home care. Vacationers can pay out-of-pocket for loved ones with dementia to spend the day while they enjoy local recreation.
The intention of the center's creators is to provide a magnet, not a last resort. Many activities, including listening to music, scrapbooking and planting seasonal herbs and flowers, are intended to foster happy flashbacks.
"If we can go back to what they did in the past, they're going to a time they can remember" and discuss, said Sue Ruka, a nurse and the center's administrator, who is director of elder services at Memorial Hospital in North Conway. Patrons also will receive health monitoring. "If they were gardeners, they can go back to when they dug the soil. This whole place is about building on people's strengths and quality of life — and bringing peace of mind and respite for their families."
The many details, including lighting that changes with time of day, are "purpose-built and intentional," said Norman Cloutier, a trustee of the Betty C. Ketchum Foundation, which spent $9 million to build the 14,000-square-foot facility. Named for his wife Wendy Ketchum's mother, who had dementia, the foundation realized her wishes to create a supportive place for dementia patients and their family caregivers.
"The model is a hospitality model, not a hospital model," Cloutier said. "The folks who come here are the guests. We're doing anything we can to break that institutional feel."
The indoor and outdoor walkways are circular, catering to older patrons who might otherwise become confused or lost. Outside paths wind through about 1,400 plants of over 300 species that will bloom in succession, providing stimulating fragrances and colors.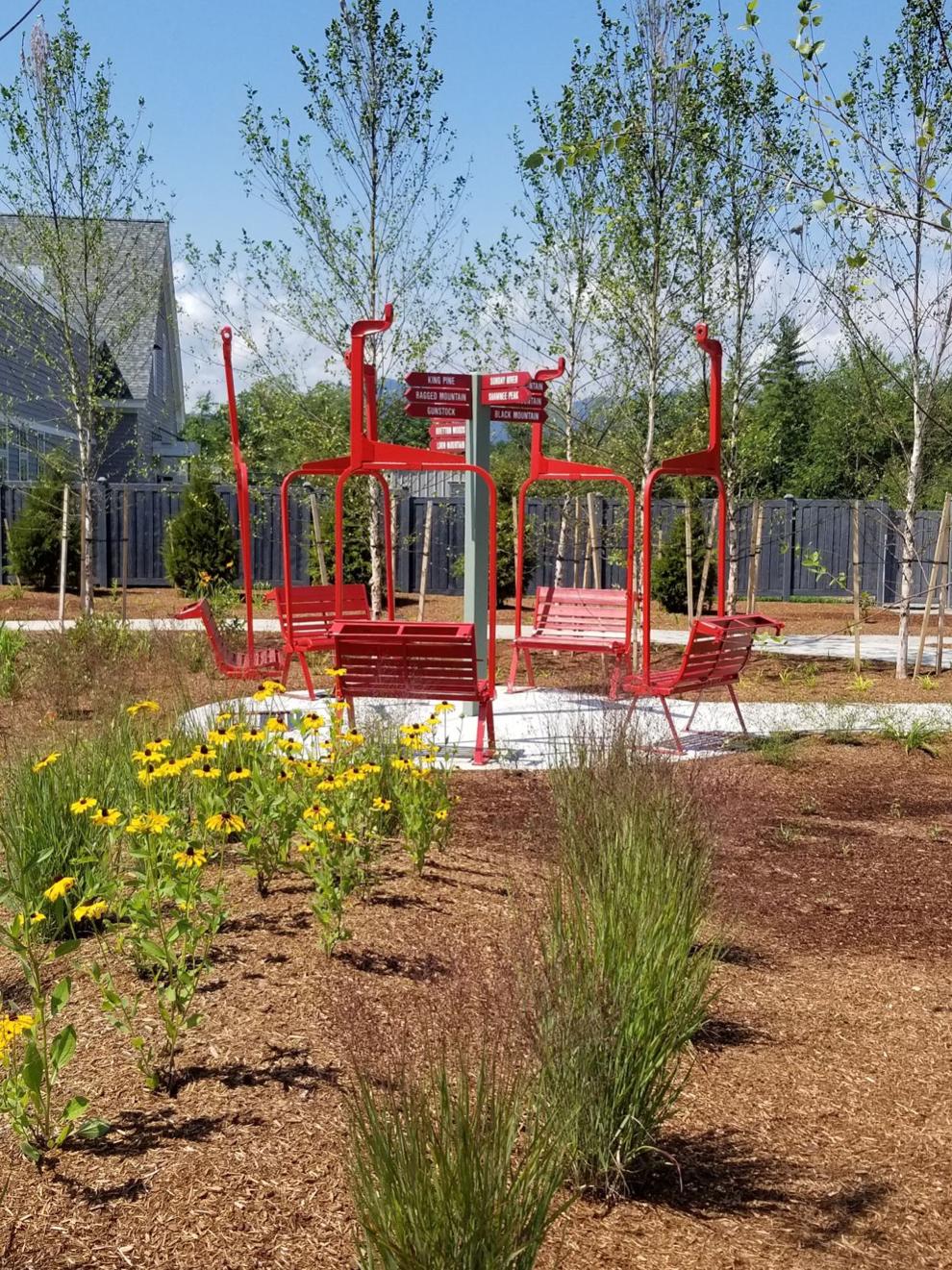 A modern reproduction of a 1940s juke box will stream music or play CDs. The Valley Café, with a kitchen to make muffins or cookies, and meals brought from Memorial Hospital, will serve patrons at small tables that seat two or four. Local chefs plan to give cooking demonstrations.
A new model for dementia care
Norman and Wendy, the foundation's co-trustees, spent nearly three years researching the best examples of adult day centers around the country, selecting features from many. As a result, the MWV Adult Day Center may represent a new standard of excellence in dementia care, the only day center in the nation to incorporate the extent and variety of what it offers.
There's an exercise room with recumbent bikes, and posters from the New England Ski Museum. There will be classes in yoga and dance, pet therapy, and music and dance performances. A room adjacent to the salon houses a dementia tub with a side entry door, dimmable lights, music and soothing jets of water. Supervised arts and crafts will cater to client interests and abilities. Local high school Key Club members will come for "Music and Memory," loading patients' MP3 players with their favorite songs from memorable times.
"We can't stop the progress of dementia, but with socialization and engaging activities, you can slow things down, keep people more functional, and give them a better quality of life," Ruka said.
There also will be classes and support groups for caregivers. "Caregiving is a burnout job, 24-7," said Wendy. "Just to have a place to take your loved ones several hours a day so you can take a shower at home, read a book or a magazine, or do shopping without someone tagging along" offers hours of relief that are hard to come by.
With the fast-expanding elder population in Carroll County, where an estimated 40 percent of residents will be over 65 in 10 years, this center is a welcome addition. It's also the latest jigsaw piece in the Mount Washington Valley's game plan to become age-friendly and inclusive, a desirable place to grow up and grow older at home.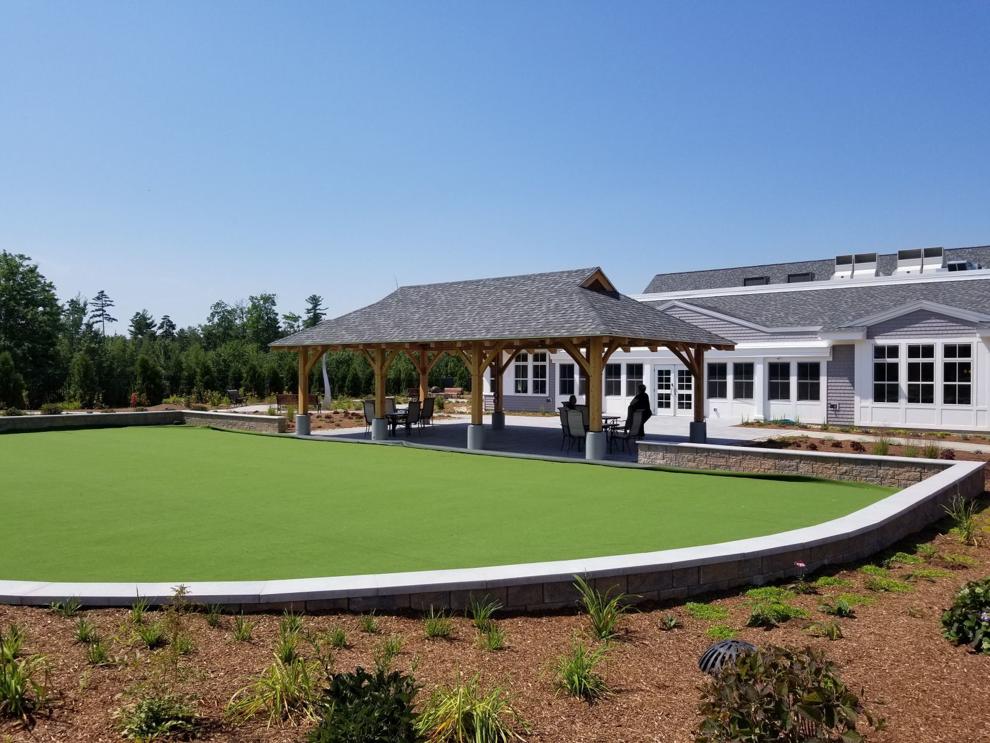 "It's a square peg in a square hole. It couldn't possibly fit better,"said George Cleveland, executive director of The Gibson Center for Senior Services in North Conway. "The second most frequent question we get other than 'What's for lunch?' is from someone needing day care assistance for a loved one, often a caregiver in tears coming to the end of their rope."
Last spring, the Mount Washington Valley area, which includes towns from Tamworth north to Hart's Location and west to neighboring Fryeburg, Maine, pledged to share resources through a joint master plan that has become an AARP template for creating an age-friendly community across state lines — one that also caters to tourists needing help as they age.
The Mount Washington Valley Adult Day Center is also intended to be self-sustaining — not a burden on taxpayers. Solar panels provide all electric light, heat and cooling, and power rechargeable cars that carry visitors around.