Cities in New Hampshire struggled to address issues of homelessness in 2021, at times undertaking high-profile clearings of homeless camps but also working on longer-term solutions such as affordable housing and better coordination of services.
Statewide, Gov. Chris Sununu released an action plan that called for 13,000 new homes in the state by 2024, increasing the housing stock by roughly the number of homes in Derry, one of the largest towns in the state.
In Manchester, the city hired its first official dedicated to addressing issues of homelessness.
"It's slow as you go, it's one step at a time, it's educating the public," said Schonna Green, Manchester's director of homeless initiatives, who has been on the job about eight months.
Toward the end of 2020, state officials cleared more than 30 people from a high-profile camp on the sides of the Hillsborough County Superior Courthouse.
The effort involved protesters, New Hampshire State Police and media coverage. Most of the people dispersed to other camps, which themselves were cleared in the following months.
Officials closed down numerous other camps in Manchester, including some that the city had accommodated during the COVID-19 stay-at-home orders.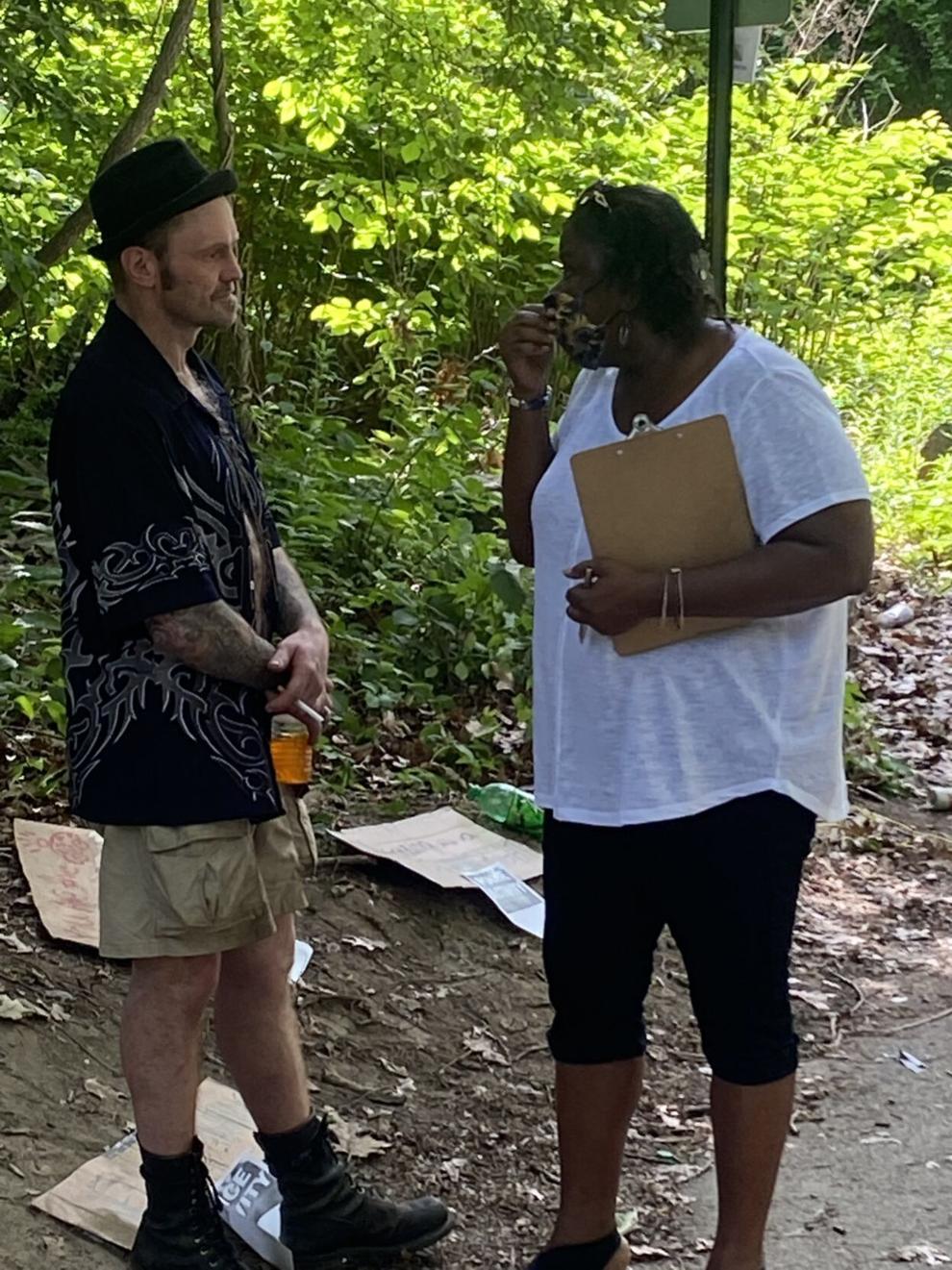 By the fall, Green engineered a more low-key evacuation of a park in Manchester.
In Somersworth, officials cleared the Willard Pond campsite in early November and offered residents rides to a warming center.
A Nashua organization, Gatehouse Treatment, offered a residential treatment program to 29 people who had been sleeping in Victory Park. Only two have returned to Manchester, Green said.
"You're seeing an initiative in decreasing the (homeless) population," said Manchester Alderman Pat Long, whose ward includes Victory Park and the downtown. "Next year, we could see these (reductions) double."
He said panhandling and homelessness in the downtown area have been reduced.
Meanwhile, the vulnerability of homeless people was brought to the forefront last week when a woman believed to be homeless died of smoke inhalation in a camper RV parked on a city street.
It exposed an element of homelessness that officials don't quite have a handle on — people sleeping in cars or other vehicles. Green and the Coalition to End Homelessness said they don't have a reliable count of how many people sleep in vehicles in cities.
Green said she concentrates on three strategies to address homelessness:
Increase the stock of affordable housing that can provide homes for people who earn 10% to 60% of the area median income, which was $60,711 for a household in 2019, according to the Census Bureau.
Provide permanent, supportive housing for people who cannot handle housing on their own. For example, seniors might just need a person to knock on their door once a day to make sure they're OK.
Engage in daily outreach to people living in tents, which Green said are the hardest to serve. Green said 150 people were living in tents in Manchester in August; it's down to about 90 now. She said agencies talk to campers daily, but those people can't be forced inside.
The city has a policy to suspend the clearing of camps when shelters are full, and small camps that aren't a safety hazard and don't generate complaints will be tolerated, Green said.
"That's humanitarianism to me. If you clear, you want to be able to offer housing and support," she said.
Meanwhile, the city has offered grants to organizations such as Cafe 1269, Helping Hands and WayPoint to expand services to the homeless and vulnerable populations.
Long said Green requires those organizations to report on the number of people in camps and efforts to bring them into the system.
Green said she wants to see some concrete efforts toward affordable housing. For examples, she'd like developers to set aside of 5% to 10% of a housing development for affordable housing. As an alternative, they can make contributions to affordable housing trusts or non-profits.
She said some developers appear poised to rehabilitate properties and offer affordable housing.
"I think we're going OK," she said, "I think we're getting there."