MANCHESTER — A Christian homeless ministry is poised to buy the former St. Casimir school building for an outreach-recovery center providing various support services for the homeless, including housing.
The Catholic Diocese of Manchester, owners of the four-story brick school building on Union Street, is in final negotiations with 1269 Café for the property, according to the founders of the 11-year-old organization, Craig and Mary Chevalier.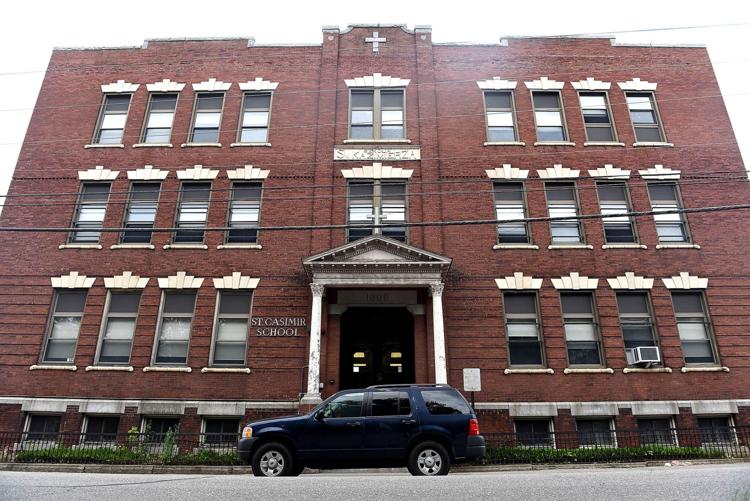 For the past four years, 1269 Café has leased 4,000 square feet on the second floor of the former Manchester police station, where it provides lunch six days a week and showers, laundry, lockers and ministry.
Craig Chevalier said he will move the operation as soon as a deal is completed, likely before the fall.
Initially, 1269 Café will confine its operation to the basement, he said. But the building offers four floors and four times as much space as currently available, he said.
Evangelical churches such as Hope Tabernacle, Shiloh Community Church, Life Church and the Believers Meeting in Salem support the effort, as does New Hampshire Catholic Charities, Chevalier said.
"This is the Jesus people finally taking a role in something we should have been doing a long time ago," he said.
He did not want to discuss a price until the transaction takes place. He said St. Mary's Bank will provide financing.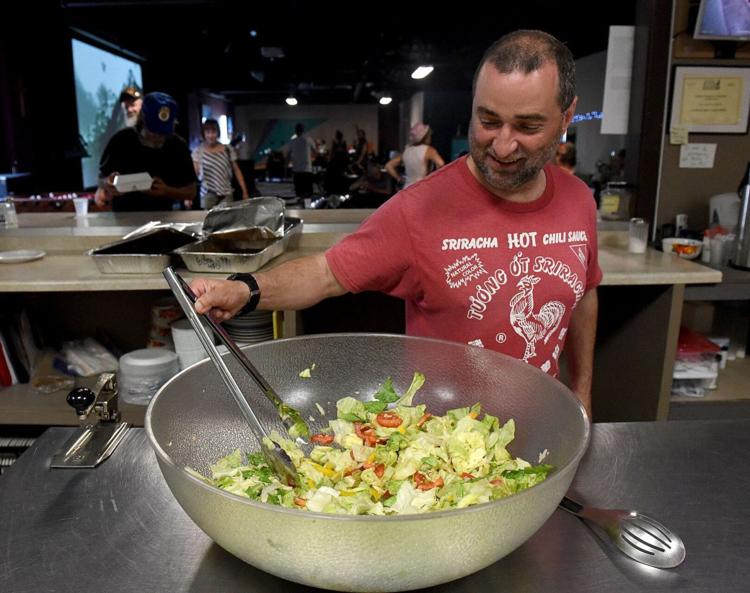 In a statement, Bishop Peter Libasci said St. Hedwig Parish, which operated the school for years, is in the final stages of negotiation.
"We are happy to support the 1269 Café, a Christian-based organization that for more than 10 years has done important work among 'the least of these' and to provide the additional space they need to grow their ministry," Libasci said.
St. Casimir School closed two years ago.
New Horizons currently shelters up to 40 people at the school as part of the social-distancing efforts at its nearby Manchester Street shelter, said Families in Transition spokesman Cathy Kuhn. That arrangement will continue at least until the end of July, Libasci said.
Kuhn welcomed the expansion of 1269 Café to St. Casimir.
"We are already working with them and will continue working with them in their new facility," she said.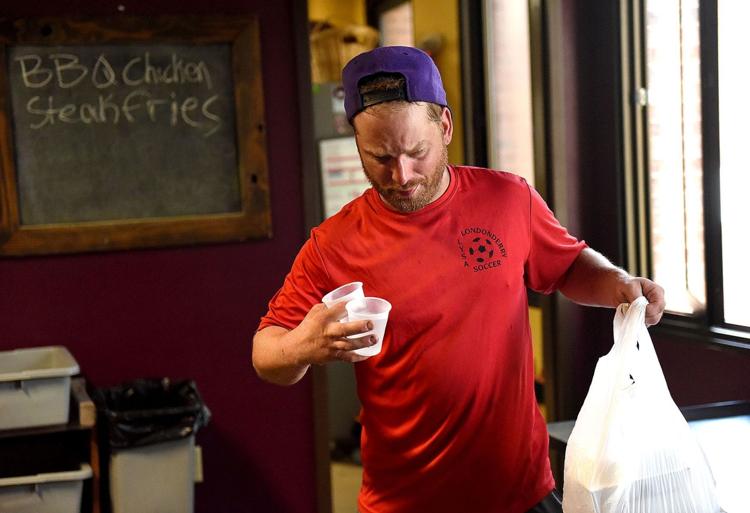 Earlier this month, 1269 Café submitted applications for city approvals. According to their paperwork, congregate housing is permitted in the zone, but variances will be needed for the outreach and recovery activities.
The organization will need site plan approval and a reduction in the required on-site parking.
Chevalier said the building's four floors will allow 1269 Café to implement a step-up program. The ground floor will be for outreach and the basic support services and ministry that 1269 Café currently provides.
The second floor will provide recovery services, including health care, group therapy and drug treatment.
The third floor will offer supportive housing, where 22 people in recovery can remain sober and avoid destabilizing living situations. The fourth floor will house a library and an auditorium for special events.
He said the program is designed to transition people out of homelessness.
"We know what we want. We don't know exactly how it will work yet," he said.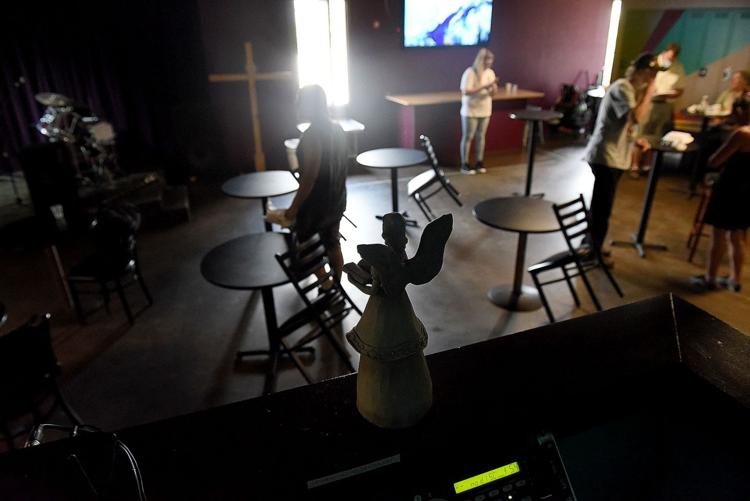 The Chevaliers said they don't see themselves in competition with New Horizons. For example, they don't provide breakfast and dinner, and they will not run an open-door shelter as part of their program.
Chevalier said that they are in talks with the Manchester Fire Department for use of the first floor as an overnight emergency shelter when needed.
Most of 1269's activities take place in a café-like room that has a stage set up for live performances and ministry.
Once COVID-19 hit, the organization implemented social distancing measures and allowed one person per table. That helped build one-on-one relationships with guests, Chevalier said, and they plan to keep that in the future.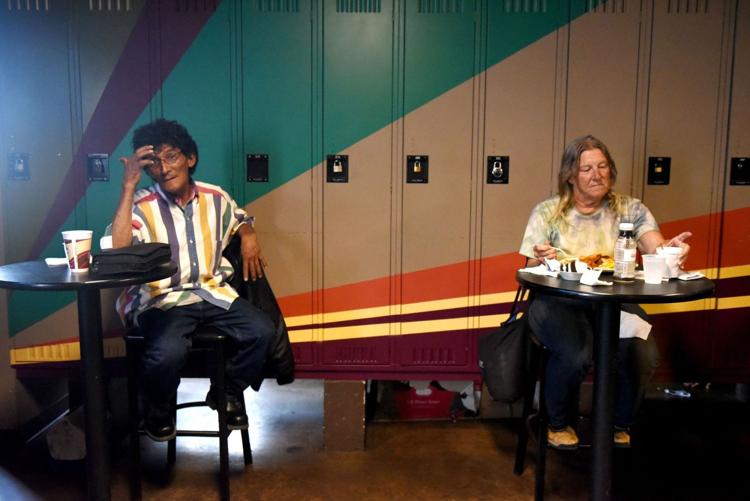 Stephane Webster, 47, was waiting his turn for a shower on Tuesday. He and his girlfriend are homeless, after he lost his job when a local pizzeria closed in March. Although he receives unemployment, it's not enough for an apartment, he said.
He lives in a tent and gets meals at one of the homeless feeding sites, but it is closing at the end of this week. He enjoys 1269 Café because of its religious themes, he said.
Bonnie Cote, 60, lives in a Families in Transition apartment on Market Street and hopes to eventually get into an apartment of her own, though she said it is difficult for former homeless people to find landlords willing to rent to them.
She prefers 1269 Café to New Horizons.
"It offers much more in a respectful way. People don't feel put down," she said.