The body found in a pile of rubbish earlier this week was that of a homeless man who bounced around in Manchester, Nashua and Derry, according to those who knew him and court records.
William Bradley, 35, slept at times in shelters in Manchester and Nashua, according to an acquaintance in Manchester.
Previous addresses have included a drug and alcohol rehab center in Dover and a home in Derry.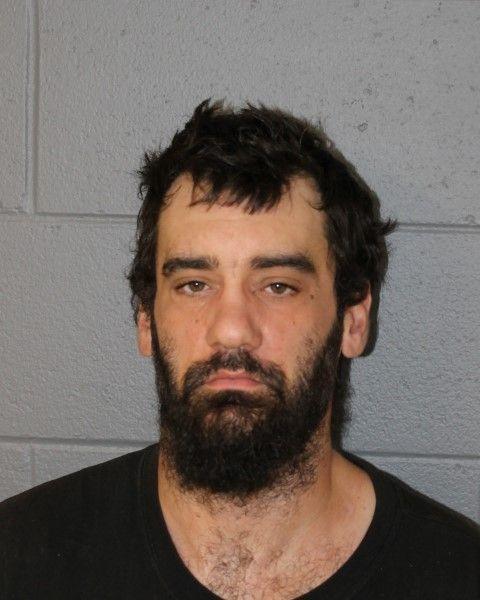 And he has been up for involuntary admission to the New Hampshire state psychiatric hospital about a dozen times in the last 18 years, most recently last September.
Brian Stephens, a homeless man in Manchester, said Bradley was mentally unstable and lived on the streets. He sometimes visited Manchester, but he lived more often in Nashua.
"His problem? Same as everyone — drugs and alcohol," Stephens said.
On Monday morning, workers at the Waste Management Transfer Station in Auburn notified police that they had found a body in a pile of refuse that had been delivered to the facility.
An autopsy by the state medical examiner identified the body as Bradley and said he died from "probable traumatic asphyxia." Although homicide prosecutors are overseeing the investigation, authorities have said it's possible that Bradley's death was accidental.
"The focus is how the body came to be at the transfer station," said Peter Hinckley, a senior assistant New Hampshire attorney general.
Hinckley would not discuss specifics of the case or what steps police are taking to track down information about Bradley. Nor would he discuss specifics about what trauma the body experienced, such as broken bones or other injuries.
Authorities have asked people who came in contact with Bradley over the weekend to contact state police Trooper Stephen Sloper at 223-4381.
A Waste Management spokesman would speak about the business but not specifically about the Bradley discovery.
Municipal and private trash haulers within about a 30-mile radius deliver refuse to the Auburn transfer station, said Garrett Trierweiler, senior manager of public affairs for Waste Management of New England and Upstate New York.
He said trucks and haulers bring their loads into the transfer station, where they are dumped onto a tipping floor. A front loader or similar equipment moves the refuse into a trailer, which hauls the trash to a landfill, trash to energy plant or similar disposal facility.
Trierweiler said each truck is weighed before and after it dumps its load onto the tipping floor. That makes it likely that authorities will be able to quickly narrow down any load of rubbish that Bradley's body may have been in.
The transfer station was closed for Monday and Tuesday following the discovery. It reopened Wednesday morning.
Outside the New Horizon shelter in Manchester, several people said they did not know the name of William Bradley.
While homeless people may enter a dumpster on occasion, they do so to retrieve belongings, said Anna Richard.
"They throw everything away, so we have no choice but to go into the dumpster to look for our clothes," she said. But she knows of no one who sleeps in dumpsters. She said friend who recently died would sleep in bins used for donations of clothes, she said.
On Sunday, the overnight low in Manchester was 46 degrees and only a trace of rain was reported, according to the National Weather Service.
From 2000 to the present, Bradley had been involved in 49 court cases, including misdemeanor crimes, domestic violence and involuntary admissions to the State Hospital.
Derry police arrested him in April 2018 for shoplifting at JR's Convenience Store and spitting in a woman's face.
He was ordered into treatment and missed some court dates, including once when he was hospitalized at Parkland Medical Center.
Early last month, a Circuit Court judge in Derry sentenced Bradley to six months in the Rockingham County House of Correction, suspended on good behavior.