In its first six months of operation, more than 3,200 people have sought help from The Doorway, the state's new "hub-and-spoke" treatment and recovery program for those struggling with addiction.
That number includes people seeking services for themselves as well as relatives or friends seeking information on how to help a loved one.
Jeffrey Meyers, commissioner of the state Department of Health and Human Services, said the latest data show that "the program is starting to take hold."
In June alone, for instance, there were 396 new client calls, either directly to The Doorway or by referral from the statewide 2-1-1 help line, and 710 individuals were served. There were 579 treatment referrals and 318 clinical evaluations conducted last month.
There are nine Doorway "hubs" around the state, situated so that no one has to drive more than an hour to seek help. Each hub refers clients to "spoke" services in their local communities, including medication-assisted treatment (MAT), inpatient and outpatient treatment, and individual and group therapy.
By the numbers, the busiest hub is in Manchester, run by Granite Pathways, and the next busiest is run by Wentworth-Douglass Hospital in Dover.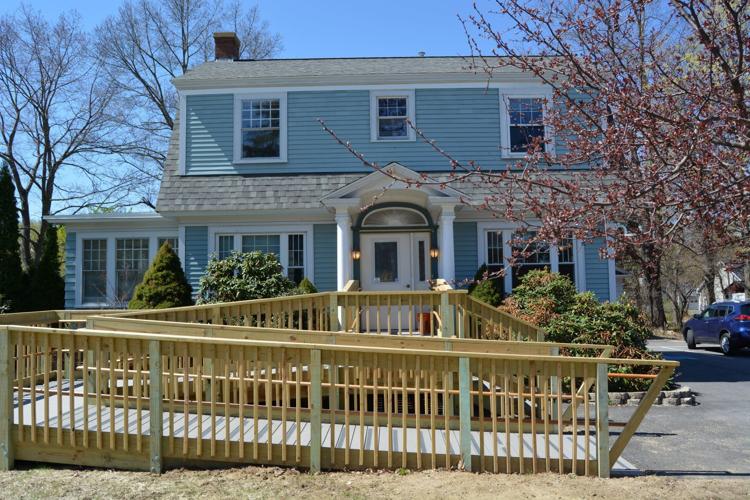 Meyers said MAT and intensive outpatient programs are now available in all areas of the state. But he said there are still a lot of people coming from other communities to Safe Stations in Manchester, a program that allows individuals to seek help for substance use disorders (SUD) at any fire station. "We still have more work to do to really educate everybody as to the availability of services in their area," he said.
"We are working with the hubs in other parts of the state to make sure that when people contact them ... that they really take hold of that person and try to steer that person to services in their area rather than have the person come to Manchester," he said.
Statistics from American Medical Response, which provides ambulance services in Manchester and Nashua, show a drop in the number of walk-in requests for help from Safe Stations in both cities in the second quarter of the year.
But Chris Stawasz, regional director of AMR, said in an email, "More people than ever are coming to a Manchester Safe Station from communities outside of the assigned Manchester 'hub' communities."
Meyers noted that Safe Stations had been up and running for three years before The Doorway opened. "It's not going to change overnight," he said.
The state has launched a marketing campaign featuring public service announcements and ads on buses to promote The Doorway.
Peter Fifield, substance use disorder program manager at Wentworth-Douglass Hospital, said he's pleased with the success of The Doorway program in his region. "We are now a central place where anyone can walk in, whether they're struggling with a use disorder or not, or a family or loved one, and get resources," he said.
And that's something that didn't exist before, he said. He estimated nearly a quarter of those who come looking for help are not patients themselves.
There are still waiting lists for some services, notably individual therapy, Fifield said. But he said those who call or walk in to The Doorway can get a comprehensive assessment right away and referral to appropriate services, including MAT. "We connect them as quick as we can for ongoing treatment," he said.
Fifield said helping people when they decide they're ready to stop using substances is crucial. "There's a very fleeting, mercurial nature to motivation, and if you don't occupy that space immediately, it's gone," he said. "The window's closed and typically folks move on."
Corey Gately is director of substance use services at LRGHealthcare, which runs the Lakes Region hub. She said her agency had many of the building blocks in place even before The Doorway opened, including clinics in Gilford and Franklin that have provided MAT for more than three years. And the emergency department at Lakes Region General Hospital was already starting patients on MAT if they came there for help.
"Really, The Doorway just kind of pulled some of those services together in a place where people could have access to them," she said.
MANCHESTER -- After 20-plus years of "hardcore" drinking, Bill Sutton was ready to quit. But as he looked around New Hampshire, all the attention seemed to be on people addicted to opioids and other drugs.
In the first three months since The Doorway — the state's new "hub-and-spoke program" for substance use disorders — opened, more than 1,400 people have sought help there.
When someone walks into the Laconia Doorway, she said, a recovery coach is there to meet with the individual and refer him or her to a clinician for a full evaluation if necessary. And if the counselor determines that MAT is appropriate, a staff member will accompany the client to the emergency department and remain with them to offer support.
"We put our arms around people," Gately said. "That's what we're trying to do when they walk through The Doorway."
The federal grant that DHHS used to create The Doorway offers an opportunity for those on the ground to figure out what works best, Gately said. "We are doing some really good work, and I do think it's having an impact, but it's also making it more obvious what we still need to work on," she said.
Both Fifield and Gately said safe housing is still lacking for those working on recovery.
There's only a single, 14-bed shelter in Strafford County, Fifield said, and the area lacks a residential treatment facility, so the Dover Doorway refers clients to inpatient facilities in Manchester, Laconia, Nashua or Keene. Many individuals don't need inpatient treatment and could thrive with intensive outpatient care, he said. "However, when they're homeless and their recovery environment is so poor, then how do we expect them to be successful?" he asked.
Still, Gately said she's already seen how The Doorway is making a difference in people's lives. For some clients, that may mean feeding them and letting them know "that there are people who care about whether or not they get well," she said.
"Even if they don't get well and connect to treatment that time, they're coming back," she said. "That's a success."