State social workers arrived en masse at the New Horizons shelter on Sept. 23, in an effort to sign residents up for food stamps, health care and other state benefits as the city grapples with a surge in homeless people.
Health and Human Services Commissioner Jeffrey Meyers said he also has funded security details – city police officers – for the next several weeks to ensure safety of his five on-site employees as well as shelter users.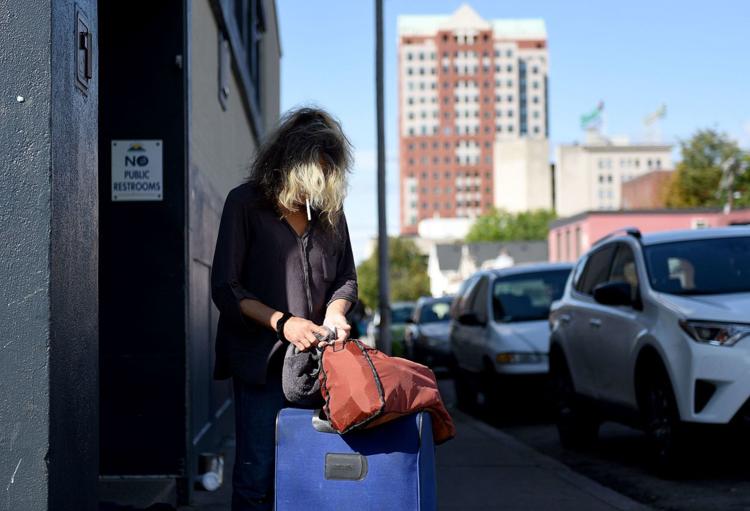 "It's clear the shelter staff was overwhelmed, and we wanted to help them," Meyers said.
He also said the severity of the coming winter will determine whether Hillsborough County – at 360 shelter beds – will have enough to accommodate the homeless.
"This is a statewide issue that needs statewide resources. The Legislature has to make this a priority," he said.
Meanwhile, Families in Transition announced it will limit overnight guests to 138 starting Oct. 1. Families in Transition also said it will limit its daytime shelter resources, such as lunch and laundry, to people who are working with New Horizons social workers.
Other changes include a No Trespassing sign designed to get shelter residents off the Manchester Street sidewalk.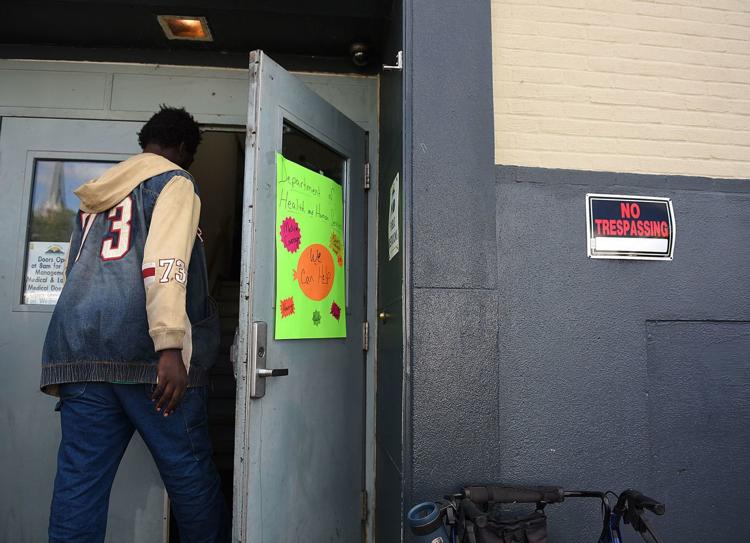 Families in Transition said homelessness is a public health crisis that cannot be solved by one organization.
"Setting a cap on the number of people we can serve is extremely difficult, however, we are only one organization and even with the expansion of beds and programming, we are way over capacity," said Stephanie Savard, chief operating officer of New Horizons.
A year ago, the shelter averaged 86 overnight residents; this year the average is more than 130, New Horizons said.
She said New Horizons is working with Meyers and city officials to address homeless-related issues. "We need to figure this out together," Savard said.
Over a recent weekend, first responders in Manchester dealt with 12 overdoses from synthetic marijuana known as spice, a number of them at New Horizons.
Both Savard and Meyers said they had been having recent conversations about the increase in homeless people in the city, and Savard said she was not surprised by the state's involvement.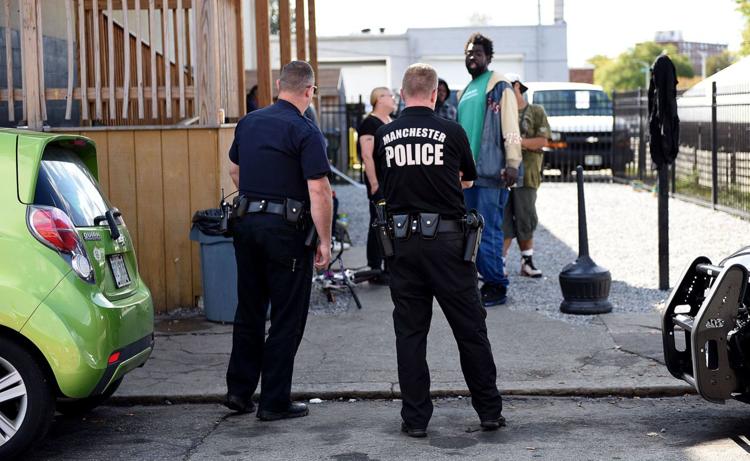 Shelter resident Bryce Randolph, 66, said he spoke to state social workers and they arranged for food stamps for him. Randolph, who said he lost two part-time jobs and his apartment after getting hit by a car in June 2018, said he teared up when social workers said he was also eligible for $200 in cash assistance.
Randolph is on a waiting list for public housing and expects to get out of the shelter soon. He is most disturbed by drug use in and around the shelter. Recently, he saw a user jab his arm seven times with a needle, probing for a vein.
"I've seen so many injections here I carry two things of Narcan just in case they OD," he said.
He said many good people live at the shelter who just need a place to stay. But there are others who don't want the help.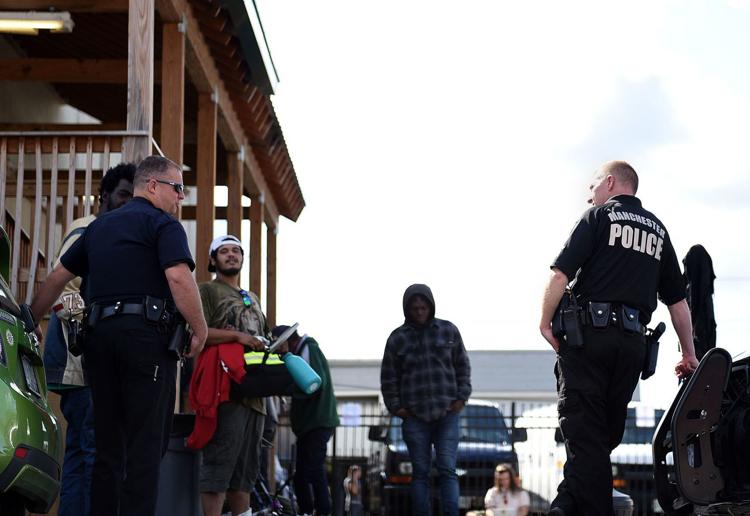 Emmanuel Mathews, who is 26, said he feels safe at the shelter with the police around. Mathews said he met with the social workers and they signed him up for Medicaid.
"I just gotta get back on my feet and move forward," he said, after detailing his job loss and subsequent loss of the apartment that he shared with his brother.
Savard said residents are not supposed to use drugs at the shelter, but she noted the New Horizons is a "low-barrier shelter," meaning that drug users and impaired people are allowed in. And she said the large numbers have overwhelmed the staff.
"We definitely are making changes to the program because we're concerned about safety," she said.
Savard said New Horizons will be hiring more second- and third-shift workers to handle the higher number of shelter residents. With the state budget passing, it will free up money to pay for some of the necessary workers and allow New Horizons to open its 24-bed wing dedicated to people in recovery, she said.
The shelter capacity is 108 beds, but the dining room floor will accommodate 30 more on mattresses for the winter.
During a telephone interview, Meyers downplayed suggestions for a city-sponsored tenting area for the homeless, who all year have been chased from one outdoor site after another.
He repeatedly said the Legislature has to provide resources to address housing issues and that the private sector must become involved. Meyers downplayed Gov. Chris Sununu's role, but acknowledged he has to become involved.
"The Legislature has to make this a priority," he said. "It's not the executive. The Legislature controls the purse strings. They appropriate money."