Thirty years. That's enough time to raise a family, have a career, pay off your mortgage.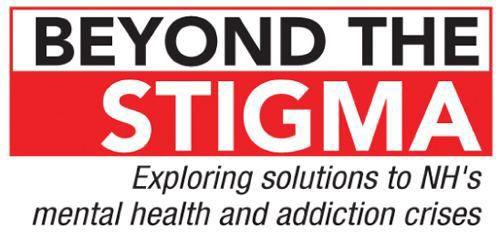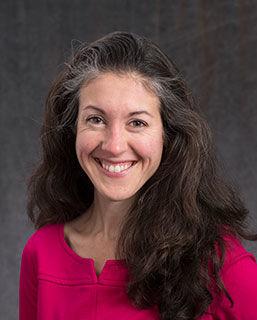 It's also the potential difference in life expectancy, some studies show, between an individual who has a serious mental illness and someone who does not.
And that, says a psychiatrist doing pioneering work at the Massachusetts General Hospital Cancer Center, is simply unacceptable.
Dr. Kelly Irwin is the founding director of the Collaborative Care and Community Engagement Program at MGH and an assistant professor of psychiatry at Harvard Medical School.
Her team is working to improve access to cancer treatment for patients with serious mental illnesses such as schizophrenia, bipolar disorder or major depressive disorder. And its approach could become a model for New Hampshire and the nation.
According to the National Institute of Mental Health, the shorter average lifespan for patients with major mental illnesses is not due to suicide or violence; they're dying of cardiovascular illnesses, pulmonary disease and cancer.
"Just like everyone," Irwin said. "But earlier and at a higher rate."
And for cancer in particular, she said, one reason for that is inequities in care. "This is not dying at 70," she said. "This is dying in our early 50s. And it's preventable. There are real steps we can take that would help."
However, 50 percent of clinical trials, Irwin said, exclude individuals with mental illnesses. "It's a human rights issue," she said. "Clinical trials can be life-saving."
So in 2016, Irwin conducted a pilot study to see if she could change how mental health patients access cancer treatment.
Her team developed "Bridge," a collaborative care model that brings together mental health clinicians and oncologists who work with patients and their caregivers to plan the best treatment options.
"It's a person-centered approach that relies on a team where we meet people where they are," Irwin explained.
And the results were striking, she said.
By accommodating individuals' special needs, they found most patients were able to complete their cancer treatments successfully and live longer, healthier lives. Most rewarding of all: Six patients who had not gotten cancer treatment until then were able to access the care. And, Irwin said, "They're living well with their cancer now or they're cancer-free."
Amy Corveleyn was part of Irwin's pilot study team and is now associate director of the Collaborative Care and Community Engagement Program that grew out of it.
As a social worker, she said, "My role is really to engage with any caregiver and to try to provide the patient and the caregiver with support, and also help them to just cope as they go through the treatment process."
If there's a procedure scheduled, she'll call to make sure the patient can get there. If someone misses an appointment, she will call to make sure it's rescheduled.
Corveleyn makes herself available by cell phone if a patient needs help, and she has made home visits to nursing facilities and rehabilitation centers. "We really do whatever we can to meet patients and caregivers where they are," she said.
Corveleyn and her colleagues support the clinical team at the cancer center, helping them better understand individuals' psychiatric conditions, she said.
"We're able to do things that I think aren't always possible with the traditional psychiatry and social work roles," she said.
When Kelly Grill's younger sister Kara was diagnosed with non-small cell lung cancer in 2015, Grill became her caregiver. By the time Kara was diagnosed, the cancer had spread to her brain and bones.
But "it wasn't the cancer that was the most concerning thing to me," said Grill, who lives in Upton, Mass.
Kara had an anxiety disorder and suffered from panic attacks. "My first thought was, 'How is she going to manage (cancer) with her level of anxiety?'" Grill recalled.
Kara's oncologist at MGH introduced the family to Irwin and Corveleyn, and theyw helped manage Kara's radiation and chemotherapy treatment, Grill said. After her sister began exhibiting manic symptoms, Irwin recommended adjustments to her medication that relieved her symptoms.
When Irwin asked Kara to enroll in the pilot study, she never hesitated, hoping the research would help other people like her, Grill said. "That's who my sister was; that's what she wanted to do," she said.
Kara died 18 months after she was diagnosed; she was 49 years old and left behind two teenage daughters, whom Grill is raising.
Grill knows the grim statistics about the shorter life span for patients with serious mental illnesses. She said the MGH team improved the quality of her sister's life and perhaps even prolonged it. "I can honestly say that if it weren't for them, it's possible that we wouldn't have had her as long as we did," she said.
Irwin's vision is for this approach to become the standard of care everywhere. She challenges skeptics to think about the kind of care they would want for a family member; that's what all patients deserve, she said.
Oncologists truly care about their patients, she said. "But the challenge is they don't have access to mental health treatment and they don't want to harm people. So sometimes they don't recommend treatment."
Irwin recommends having an embedded case manager, and bringing in a psychiatrist to consult in any cancer care practice. Community mental health providers should be key members of a patient's team, she said, and tele-medicine could play a role in more rural practices.
If a family physician didn't know how to treat a patient's cardiac problem, they wouldn't hesitate to ask a specialist for help, Corveleyn said. They need to do the same for patients who have mental illnesses, so that people get the medical care they deserve, she said.
And the same awareness that has happened around cancer treatment has to happen for mental health, she said. "Cancer used to be the dirty secret," she said. "Now people are wearing ribbons."
The Bridge approach can improve life expectancy for this special group of patients, Corveleyn said. "From working with this population, the work that we're doing, we know that it can be fixed," she said. "That's the good news. There are ways for this gap to close."
The Cancer and Mental Health Collaborative is holding its third annual "Bridging the Divide" symposium on Friday, April 12, at the Marriott in Cambridge, Mass.