For the past 17 years, nursing has been ranked the most honest and ethical profession in an annual Gallup survey. But what happens when a nurse loses that trust because of substance abuse?
In New Hampshire, a new program encourages nurses to self-report if they are impaired by alcohol or drug abuse. When they do, they'll be referred to treatment, and their recovery will be monitored even after they return to duty. Proponents say it's a way to protect patient safety, help nurses struggling with addiction and retain talented professionals in the face of a critical nursing shortage.
Last year, lawmakers here authorized the state Board of Nursing to establish an "alternative recovery monitoring program."
Joan Widmer is nurse executive director of the New Hampshire Nurses Association, which supported the legislation. "We felt that this was the right thing to do," she said.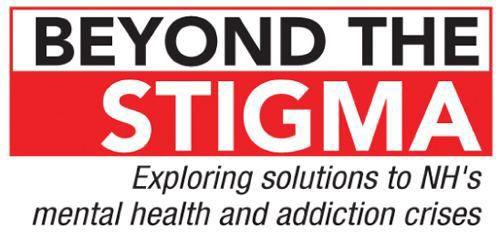 Addressing substance abuse in health care professions is a balancing act between protecting patient safety and getting someone the treatment they need, Widmer said. Substance use disorder, she said, "is a medical condition, just like diabetes and heart disease, and we need to help nurses who, because of the nature of the work, are in contact with substances that can lead to addiction."
The New Hampshire Board of Nursing licenses approximately 26,000 nurses, including registered nurses (RNs), advanced practice registered nurses (APRNs) and licensed practical nurses (LPNs), as well as 13,500 licensed nursing assistants (LNAs). Experts say up to 10 percent of nurses could be at risk for substance abuse.
Denise Nies, administrator of the Board of Nursing, estimates that 150 to 200 nurses have been disciplined for issues related to substance use disorders over the past five years. She said the new law not only encourages nurses to self-report but also allows the board to refer nurses involved in a disciplinary complaint to the alternative program. The board has drafted rules for the new program, with a public hearing set for May 23.
The way the law was written, nurses who are impaired due to a mental or physical illness can also apply for the program. But supporters say the primary intent is to help nurses struggling with addiction.
Nurses can face termination and loss of license when it's discovered they have a substance abuse problem, Widmer said. "Now you lose your ability to earn an income," she said. "You're just going to spiral down."
The alternative recovery monitoring program, she said, "is designed so that we can treat the issue in a nonpenalty environment, while preserving the nurse's license."
"We want to do all that we can to remove the stigma, get them care, get them treated and then keep them in the workforce," Widmer said.
Diverting drugs from patients
The problem of drug diversion in health care became front-page news in New Hampshire in 2012, after a traveling medical technician working at Exeter Hospital caused an outbreak of Hepatitis C among patients there. David Kwaitkowski, who was infected with the virus, admitted to stealing fentanyl meant for patients and replacing the medication with tainted syringes filled with saline. He pleaded guilty in 2013 and was sentenced to 39 years in prison.
The case shined a spotlight on drug diversion in health care settings and made prevention a critical priority for hospitals here and nationwide.
Widmer, a former emergency room nurse, said despite all the new safeguards in place, diversion of medication remains a problem. "Hospital systems go to great lengths to make sure that doesn't happen, but where there's a will, there's a way," she said. "We all know opioid addiction is this very powerful motivator, which is why getting off the drugs is so hard. It's not a short-term problem; it's a lifelong disease."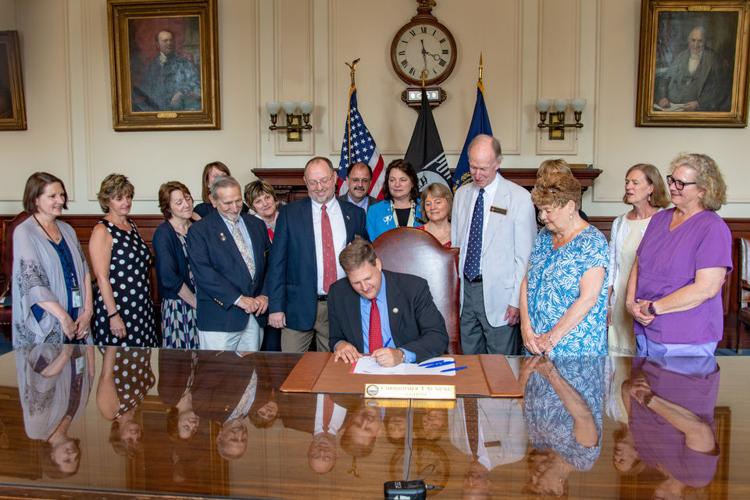 Making it easier to come forward
That's why encouraging nurses to self-report in the early stages of addiction is critical, she said. "You want them to recognize their own problem and feel comfortable that they can come forward and address the problem without loss of licensing and a way of making a living," Widmer said. "That's the bottom line."
Under the proposed rules, licensed nurses may be admitted to the alternative recovery monitoring program either on a voluntary basis, or an involuntary basis if required as part of a disciplinary process. Each participant must sign a contract agreeing to abstain from alcohol and drugs and to cease practice in their field until approved to return to work.
An individualized treatment plan will be designed for each participant, including at least a year of after-care. Nurses agree to attend weekly 12-step and peer support groups; submit to random drug or alcohol testing; and report any prescriptions for opiates as well as over-the-counter medications.
Admission to the program can be denied if a nurse has diverted controlled substances or caused "known provable harm" to patients.
The monitoring period lasts three to five years, continuing after a nurse is allowed to return to duty. The nurse is not allowed to administer controlled substances for a minimum of six months after returning to work and cannot work unsupervised or have full access to controlled substances for at least a year.
Sandra Pascucci is a retired nurse who has run peer support groups for nurses in recovery for 25 years.The people she's met in those groups over the years, she said, "are often the best nurses you'd ever want."
Widmer credits Pascucci, who is 78, as one of the driving forces behind the new alternative recovery monitoring program. And Pascucci was on hand when Gov. Chris Sununu signed it into law last June.
Reasons nurses are susceptible
Pascucci said there are complex reasons why nurses can be susceptible to substance abuse. "Nurses work long hours and they're in very, very stressful situations," she said. It's also a physically taxing job, and nurses can suffer pain and neck injuries, which can lead to use and eventual misuse of prescription painkillers, she said.
In fact, Widmer said, back injuries are as prevalent among nurses as among construction workers. She said the physical and emotional toll of the work, combined with proximity and access to medications, can lead to alcohol or drug use. "It's a way of coping with the stress of the job," she said.
Pascucci, who has been in recovery from alcoholism since 1986, said the stigma around addiction is especially strong for those in health care professions. But she said she's "cautiously optimistic" that the state's investments in treatment and recovery, such as the hub-and-spoke treatment program and the recovery-friendly workplace initiative, will pay off.
Shortly after the new law passed last year, the state Board of Nursing awarded Recovery Trek in Virginia a one-year contract to monitor nurses here, even before the rules for the program were written. The board recently issued a request for proposals to run the program under the forthcoming rules after that contract expires in July, and is currently reviewing submissions.
As of last month, only three nurses have received services through Recovery Trek, according to Bonnie Crumley Aybar, education program specialist for LPNs and RNs at the board. Another nurse recently enrolled by self-reporting, and there were three additional inquiries about the program, she said.
Widmer said she hopes the new program will help nurses feel more comfortable acknowledging that they have a problem and asking for help.
"I don't think you're ever going to see substance use disorder disappear in the nursing population; it's going to be there," she said. "But if you can at least address it and find a way to do it in a non-stigmatic way, you're going to keep patients safer, because nurses are going to self-report.
"That's really the long goal," she said.