CONCORD — Anyone who harbors doubts about the younger generation — or the future of civil discourse, for that matter — should have gone to the Dartmouth-Hitchcock Youth Summit last Friday.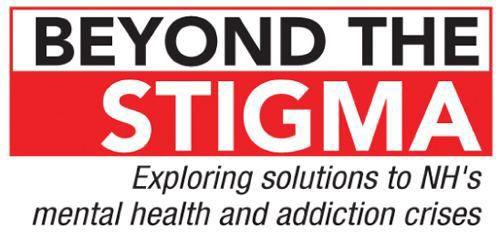 Nearly 350 teens from public, private and charter schools across New Hampshire spent the day talking about some of the most difficult issues they're facing today: bullying, school violence, gender identity, race and addiction. And they did so with candor and compassion.
On his way in to the Grappone Center for the summit, Connor Gatlin, 15, from the Making Community Connections charter school in Keene, had a goal for the day: "I hope we find some things we need to fix, and we find a way to fix it."
They certainly made a good start. Over the course of the morning, students met in small groups to tackle their choice of topics. There were adults assigned to each group, but it was the students themselves who led the discussions and pushed for solutions.
Quincy Roy, a sophomore at Manchester Memorial High, led a session on school violence. While New Hampshire has not experienced a school shooting, students said the impact of tragedies in other states has been felt here.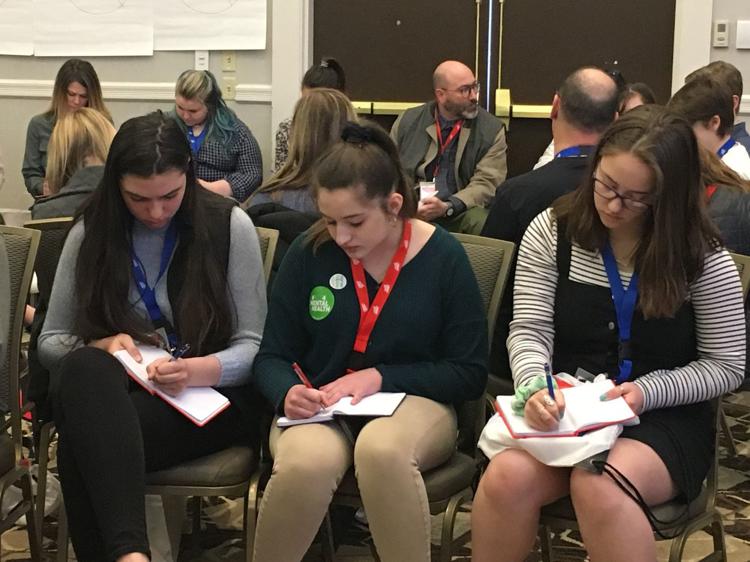 Stephanie Flegal, a senior at Goffstown High, said talking about which rooms in schools would be safe if a shooter entered the building has become "normal lunch conversation."
"There's so much anxiety these days with kids in school, they can't even focus on the work they're doing," she said. "It's pretty scary."
And it's not just gun violence. Maya Weil-Cooley, a junior at Inter-Lakes High, said there was a fight on the grounds of her school a few months ago. "Everybody stood around and videoed it," she said. "It was crazy to watch … how normalized it was … It felt scary to see people using it for entertainment and cheering them on."
The prevalence of vaping came up in a discussion about addiction. Students said schools should do more to help students who get caught drinking or using drugs instead of punishing them.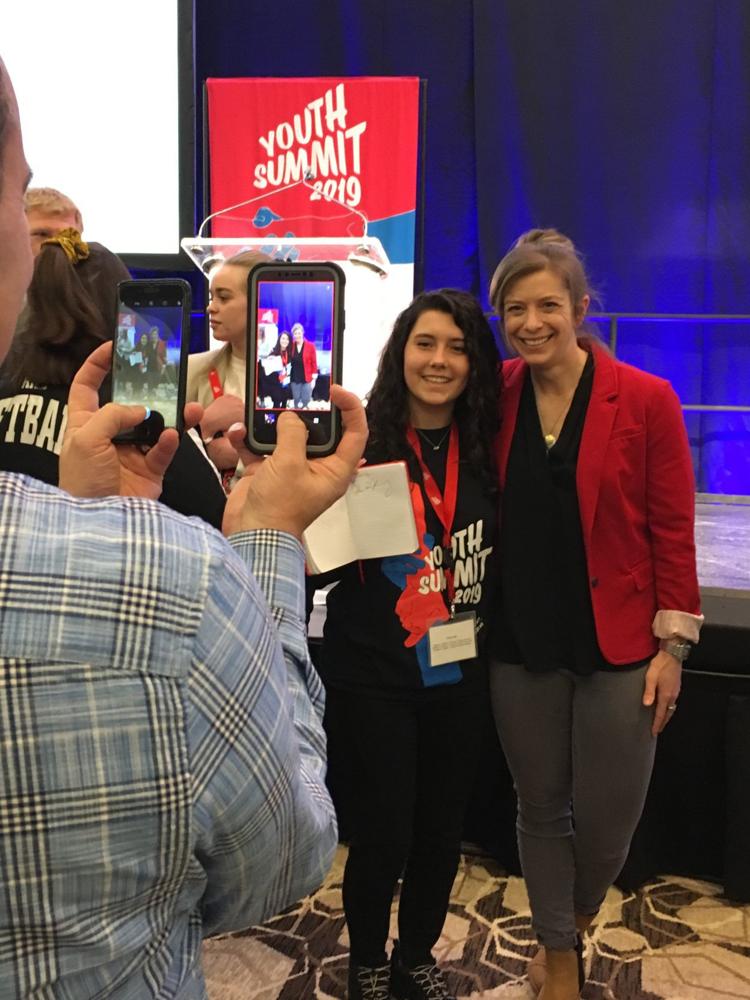 Danielle Santiago, a junior at Alvirne High, said she lost her best friend because of substance abuse. "She was drinking, vaping and smoking marijuana," she said. And when she tried to convince her friend she was hurting herself, she said, "she chose the drugs over me."
Many students said they think schools should address issues such as race, gender identity and healthy eating in classes. In a session on eating disorders, teens said advertising and other media present body images that negatively influence how teens see themselves.
Nika Mitchell from Concord High School said someone can be beautiful even if they're not "average" size. "I feel as though you should be teaching everybody it's not the size that matters," she said. "It matters how healthy you are."
But Estela Raya-Fouts, a junior at Trinity High in Manchester, said her school doesn't even offer health classes. A lot of girls "go on these crazy diets," she said. "They don't know what it takes to be a healthy person."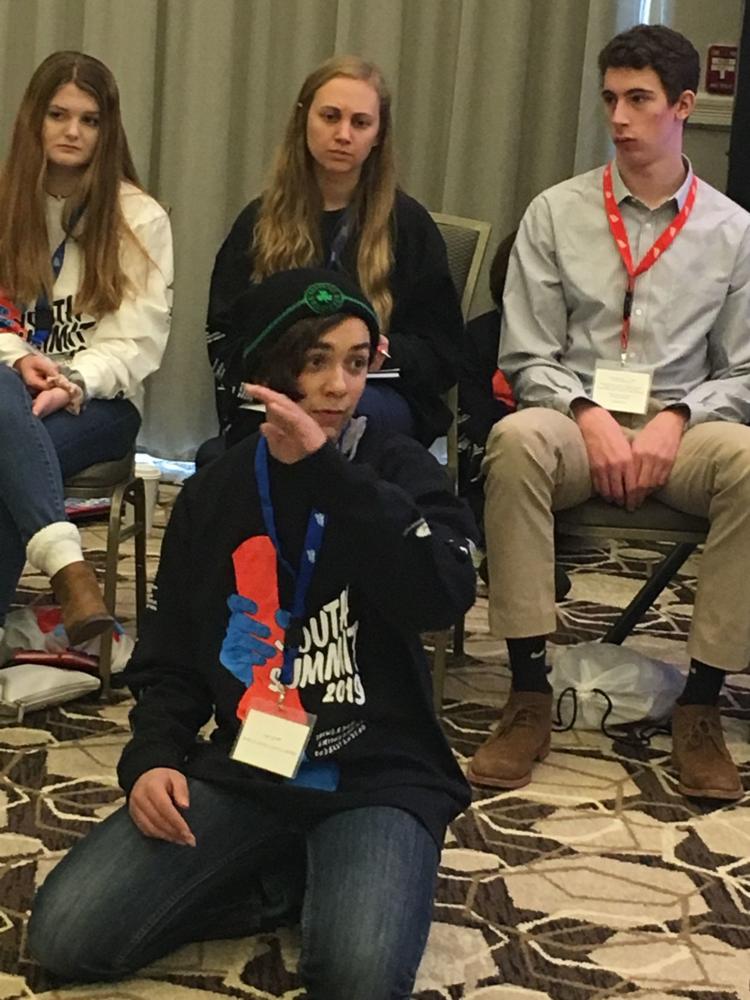 In a session on race and ethnicity, Jaeda Bastien from Raymond High, said there's a generation gap. "Our generation is very much about embracing diversity and our differences," she said. Her parents and grandparents, she said, "were raised in a very racist world."
But she said the only two things she ever learned in school about other races were negative: slavery and how Native Americans were mistreated.
Raven Strother from Lakes Region School District brought up a recent incident at a New Hampshire high school in which students wrote a song about the KKK for a class project. "That's a horrible situation that definitely made a lot of people in our state feel very uncomfortable and very alarmed," she said. "Something didn't go right with their education, with their family, their school, their friends, thinking that was an OK way to express history."
The idea for the Youth Summit came out of the work of John Broderick, the former Chief Justice of the New Hampshire Supreme Court who is now senior director of public affairs at Dartmouth-Hitchcock. For the past three years, Broderick has visited high schools and community organizations across the state and shared his own family's story to raise awareness of mental health.
Broderick was on hand for the duration of Friday's summit. And mental health was a frequent topic of conversation.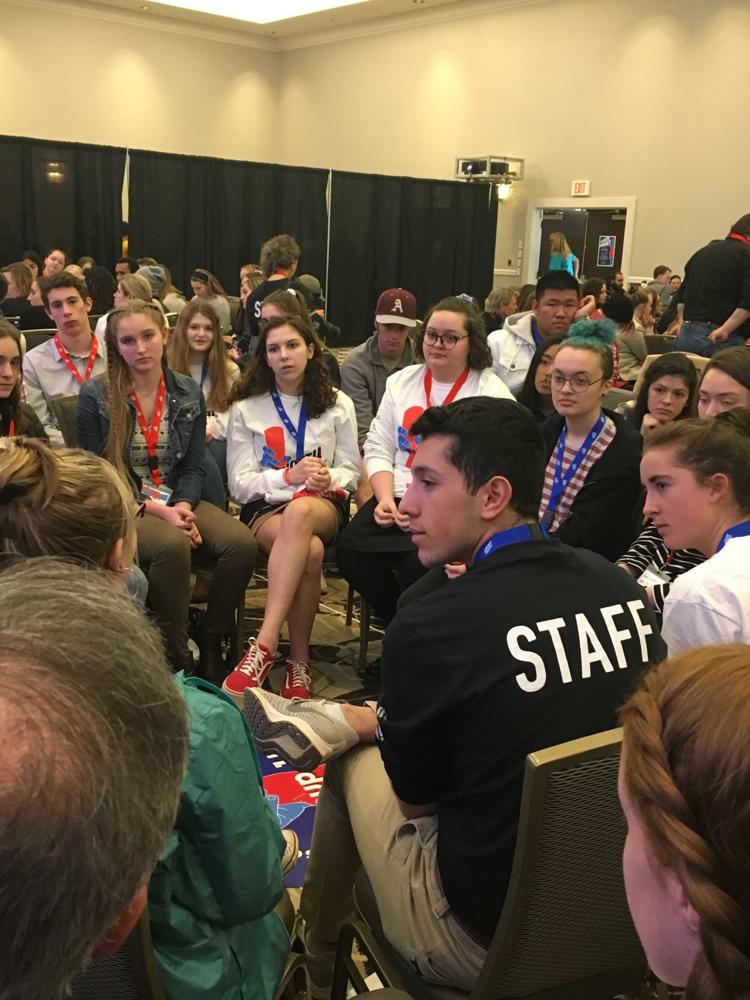 Kenney Paquette, a junior at Pelham High, said he has suffered from anxiety but he was reluctant at first to get help "because I didn't want the label."
"People are forced to hide their mental illness and not get the help they need, so they enter their jobs, law enforcement or the military with their mental illnesses untreated," he said.
One group talked about the pressures students feel, from school, parents, sports, but mostly from themselves. Students shared ideas for relieving stress: reading, playing music, going for a run, taking a bath.
Stella Hazelton, a junior at Salem High, said she's learning to keep things in perspective when something goes wrong, such as a bad grade on a test. "You're going to have a life in the future, and you can't put everything on this one test," she said.
The day's activities concluded with the Magnify Voices film and writing festival, featuring the top 10 winners of a student contest on the topic of mental health. First Lady Valerie Sununu, who hosted the ceremony, embraced the winners, clearly moved by their poems, essays and films.
The following high school teams created winning videos: Grace Lumley and Valerie Sacco; Emma Jane Tagliaferro; Colin Chau, Christian Pfeuti and Nate Caston; Griffin Hansen, Stephanie Flegal and Tori Flegal; Anna Carroll; and Bre Paquette, who also won the People's Choice award for her film. Winners of the writing contest were Ella Livengood, Destiny Brewer, Mia Flegal and Austin Klowak, all middle-schoolers.
The students will be honored at the Fisher Cats baseball game on May 5 in Manchester, and the winning films will be shown.
Sununu applauded the courage of the youngsters who shared their personal stories of struggling with mental illnesses. "I'm stunned by all of you, and all of your bravery," she said. "I really can't talk right now."
Gov. Chris Sununu opened the Youth Summit by calling on the students to carry the work of the day forward into their schools and communities. "Your voice means a lot," he said. "You wouldn't be here if you didn't believe it."